Tile is one of the most important design elements in a kitchen remodeling project because of its function and the aesthetic appeal it gives to the room. If you are planning to remodel your kitchen, here are four things to know about selecting and installing tile:
1. We recommend using a professional for the job.
Kitchen tile design and installation is not an easy project. Tile installation requires a design plan, careful measurement, proper surface preparation, specialized tools to cut and install the tile, and knowledge of the proper adhesives and grout to assure that the work is done properly. Uneven and irregular shaped areas are especially tricky for tile installation. Professionals who install tile every day are knowledgeable about layout options, materials and have the proper tools for installation.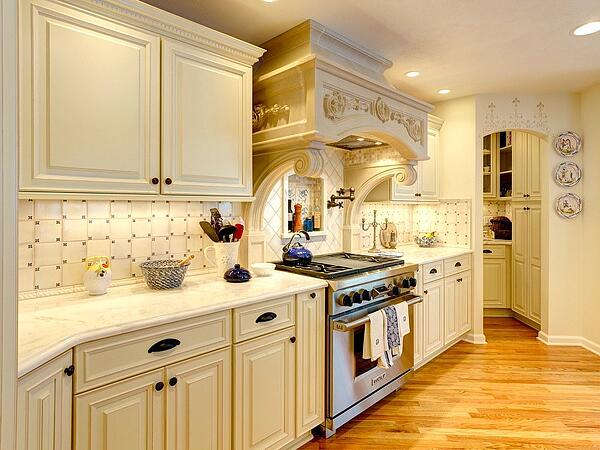 Imported hand-painted tile was used for the backsplash and niche in a stunning Country French style kitchen.
2. Collect photos of tile and patterns that you may want to use for your project.
Over the past five years the Internet has revolutionized the way we select products for our homes and the way we collect design ideas. It's easy to create a digital file of ideas for your project. Many home décor sources have photos you can save to share with your kitchen design professional. If you visit a showroom, take photos of products that appeal to you. You may want to check out our photo gallery to view backsplash tile patterns we have installed in Central New York kitchens.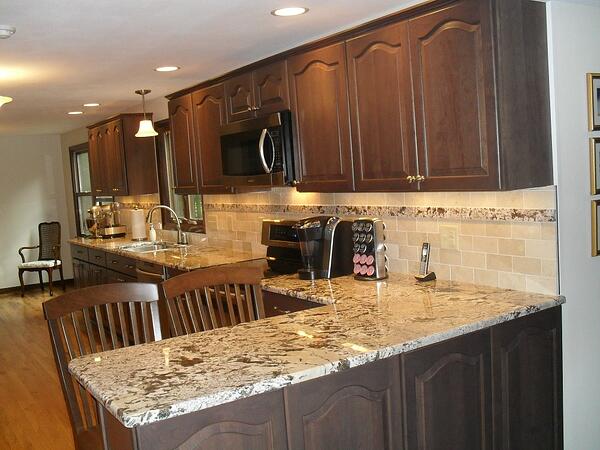 Subway tile and accent tile complement the counter and cabinets of this kitchen.
3. Be knowledgeable, practical and creative in selecting kitchen backsplash tile.
There are many tile options and design layouts that can define and add style to a kitchen. Our Project Consultants recognize this and work with our customers to help select the best tile products to match and accent other elements in the room. Tile can be a focal point in a kitchen and it's always important to consider these three things:
Trends vs. classic tile patterns.
The
National Kitchen and Bath Association
notes that many types of tile are used in today's kitchens including porcelain, natural stone, glass, metal and wood. Also, there is a wide price range beginning at about $3 per square foot uninstalled and reaching upwards of $100 per square foot.
Glass mosaic tile is one of today's hottest trends and comes in a variety of colors, shapes and finishes. Glass tile adds sparkle to a room and if you are eco-conscious, most glass tile is made from recycled glass. More expensive tiles, such as glass or metal, can be used as accents with less expensive field tile. Contemporary style kitchens are also a hot trend. HGTV has shown contemporary kitchens with stainless steel tile to complement appliances and vent hoods, and copper or bronze tile for a modern industrial look.
One of the most popular classic tiles for kitchen backsplash areas is 3-by-6 inch subway tile. Many people choose white ceramic subway tiles because they are durable, have low porosity and are easy to clean. There are fewer grout lines with larger tiles, which make them ideal for areas behind a sink or cooktop. The price point of ceramic tile is also reasonable. We recently did a kitchen in Manlius where the homeowner selected a white subway tile backsplash and added 1-inch statuary marble and glass tile as an accent.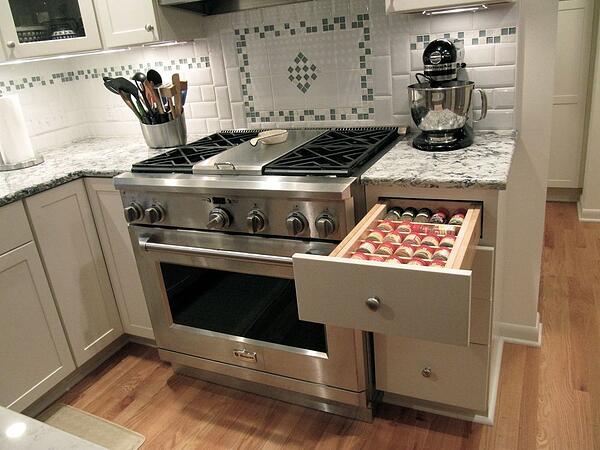 Classic white porcelain 3-by-6 inch subway tile was selected as the field tile for this kitchen. One-inch square mosaic glass and statuary marble tile was used as an accent.
A backsplash, wall or floor tile will often require finish pieces such as edging, cove tile and other border options. Finish pieces can add interest to a tile design.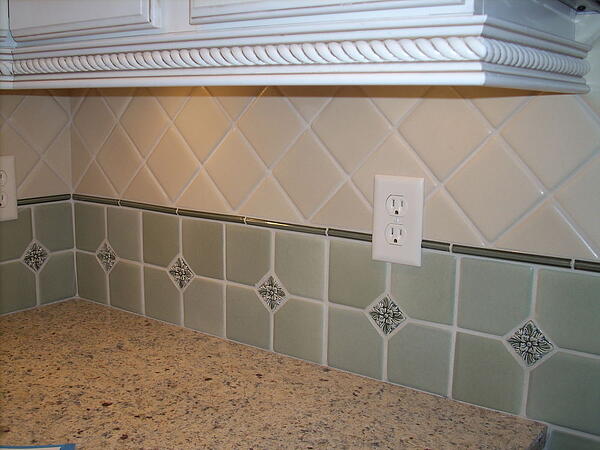 Four different size tiles were used for this backsplash. Some fairly simple tile lines work to create a beautiful focal point in the kitchen.
When selecting tile for a kitchen look for products that will stand up to splatters that occur when cooking, preparing food or during cleanup.
Keep in mind that larger tile uses less grout and have a larger surface that makes it easier to clean.
4. Choose a grout color that complements your tile.
Once you've found the perfect tile for your project, you will need to select the grout. Grout comes in a variety of colors. Look at tile boards in a tile showroom for examples of grout to pair with the tile you've selected.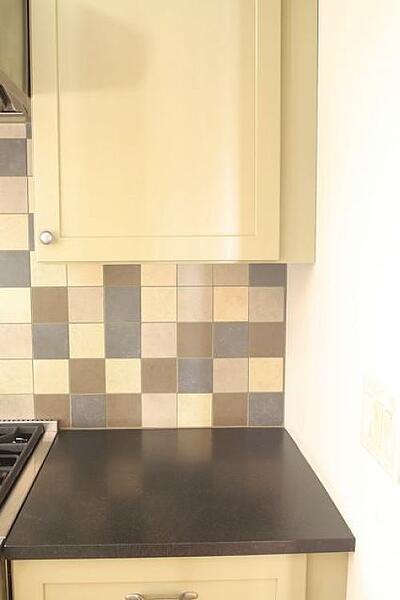 Gray grout was used to complement both the tile and countertop surface selected for this kitchen remodel.
Editor's note: This post was originally published on June 13, 2012 and has been updated to provide new or additional information.