5 min read
The Hottest Home Remodeling Design Trends for 2011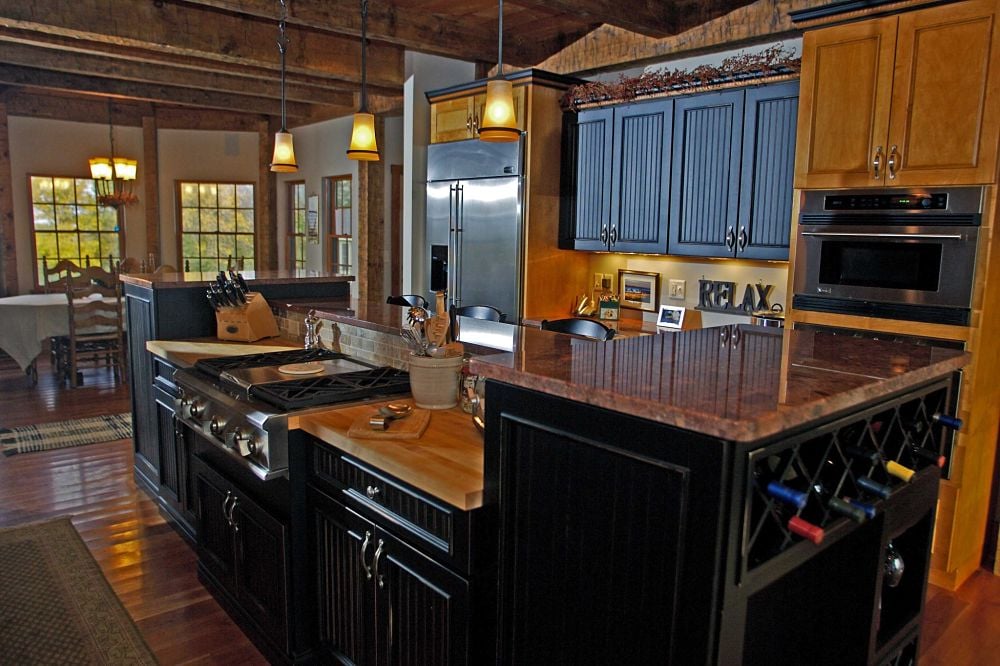 Trends are important when you are planning a home remodeling project. Updating your home can add value that will last from five to ten years or longer. It's important to know what trends appeal to you and your family and will hold up for the next buyer. Making a personal statement with unique finishes on cabinets and unusual counters may not provide the best payback at the time of resale.
Kitchens and bathrooms tend to be the most popular remodeling projects to sustain home value. Here are some design trends we're seeing in our Central New York market:
KITCHEN TRENDS

Shaker Style Cabinets. The clean lines of Shaker style cabinets can serve as a fundamental architectural element in contemporary, traditional, country or cottage style kitchens.
Dark and Combo Cabinet Finishes. Dark finishes are hot, distressed finishes are not. More designers are using dark finishes combined with light finishes in their plans. The contrast of dark and light finishes creates a bold statement and a richness of style that many homeowners desire.
Granite and Quartz Countertops. Stone countertops are highly desirable in homes. Realtors often note "granite" or "quartz" in their listings. These countertops are durable. Here is the latest: the current trend is to select granite with less movement. In choosing granite or quartz countertops, look for "sparkle". While marble is desirable and the number of homeowners installing marble counters is growing, quartz manufacturers have come up with products that emulate marble and require little or no maintenance. Cambria, Caesarstone, and Silestone now have counter surfaces that look like Carrera marble.
Multi-height Countertops. A kitchen is the hub of family life and designed for a multitude of uses including food prep, dining, school work and home office. Multi-height countertops separate functions and also make surfaces more accessible for all including children, individuals with disabilities and older adults.
Wine Storage. Including an area for wine storage in your kitchen is "hot", wine refrigerators are not. Why? Wine connoisseurs will tell you not to store wine you are planning to "age" in a refrigerator.
Gas Ranges and Cooktops. Gas cooking surfaces continue to be the leader in appliance trends; however, induction cooktops are gaining popularity because of their convenience and look. Warming drawers are passé.
Pantry Areas. Storage is key. Pantries with tall cabinets help to keep dishes, food and appliances organized. Appliance garages are a thing of the past since they take up desirable counter space.
Trash Pull-outs and Disposals. A place to stash trash is important in a functional kitchen. Keeping it out of the way and out of sight is an asset in any home.
Wood Flooring. Wood remains the most popular pick for kitchen flooring. Check out hardwoods like hickory and maple in addition to oak and wide plank flooring.
Sustainable Flooring. Bamboo and cork are gaining popularity among consumers who are looking for eco-friendly materials for their homes.
Compact Fluorescent Lights and LED. Incandescent light bulbs are being phased out. Updated lighting is essential in today's kitchen. LED bulbs cost more upfront but the payback is unmatched. LEDs reduce heat loss from the light itself and use substantial less energy, result in savings on your energy costs. The light is concentrated, brighter, whiter and excellent for task lighting.
Media Centers. Kitchens are now accommodating the latest in electronic devices. iPads have found a home in the kitchen as a recipe resource, calculator and means of communication with friends and family. Flat screen TVs are in many kitchens as are charging stations for cellphones, computers and even cameras. Media centers may include calendars and note boards to keep track of everyone's appointments and activities.
BATHROOM TRENDS

Universal Design. Safe accessible bathrooms are important in any home. Universal design features such as grab bars, walk-in showers and shower seats can be used by all residents of a home at any stage of life. Grab bars that were once ugly are now made to blend with a home's décor. Modern style has embraced universal design with sleek vanities, fixtures and shower benches.
Walk-in Showers. Accessible walk-in showers in a fully tiled bathroom enable users to get in and out with ease without a pesky threshold. There are no doors to clean and maintenance is less work.
Quartz Vanity Tops. Quartz has overtaken granite in bathrooms. Again, designers prefer stone surfaces in both kitchens and bathrooms.
Satin Nickel Finishes. Satin nickel finishes always look good in bathrooms particularly when paired with furniture style vanities and stone counters.
Undermount Sinks. Undermount sinks look great in bathrooms and help to maximize limited vanity surface space.
Built-in Storage Space. Vanities now feature display shelving or hidden compartments for toiletries. You can display interesting cosmetic bottles or conceal personal items. Built-in linen storage includes open shelving for towels or linen towers with doors that keep linens neatly organized.
I think you will find that these trends will stand the test of time. If you want to personalize your space, express yourself with paint and artwork. These elements can be easily changed in your home allowing you to keep up to date with design trends.
For more information about national kitchen and bathroom remodeling trends, check out these links: National Kitchen and Bath Association, HGTV , Better Homes and Gardens, and Remodeling Magazine.
What updates have you added to your home?