Small changes can make a big impact in a kitchen. Adding new counters or appliances, a sink, a backsplash, cabinet hardware, updated light fixtures and other minor renovations can create a more functional, user-friendly and attractive kitchen for preparing meals, informal dining and entertaining. Homeowners like "makeovers" because they can be done in a short period of time, they're not too costly, there is minimal inconvenience and they can really revive a home.
After about 15 to 20 years, kitchen sinks, appliances and work areas can become worn. Our Project of the Month is a kitchen makeover at a home on Onondaga Hill that was built in 1997. The original rose colored laminate counters and rimmed sink, which were once stylish, had seen better days. The dishwasher needed to be replaced. The pluses of this kitchen are its L-shaped floor plan, a large island for food prep and informal dining, cabinets with ample storage, the tile backsplash behind the stove, hardwood floors, and décor that works with the rest of the home. Updated counters would vastly improve the work areas and island making them more hygienic and easier to maintain while improving the overall look of the kitchen.
The photos below show how replacing rose colored laminate countertops with new Cambria quartz countertops improved the kitchen's overall appearance. The cabinets and hardwood floors were in great shape and did not need to be replaced.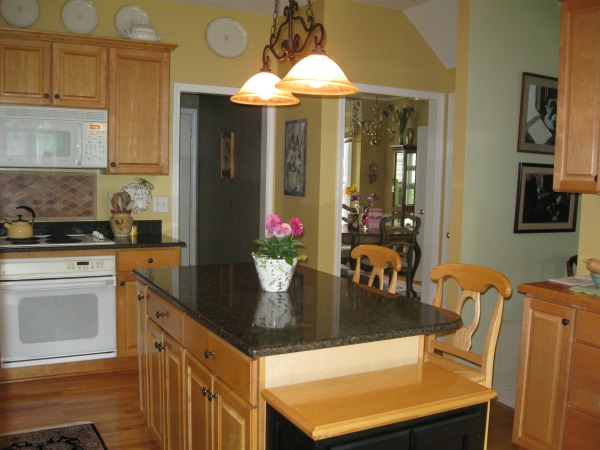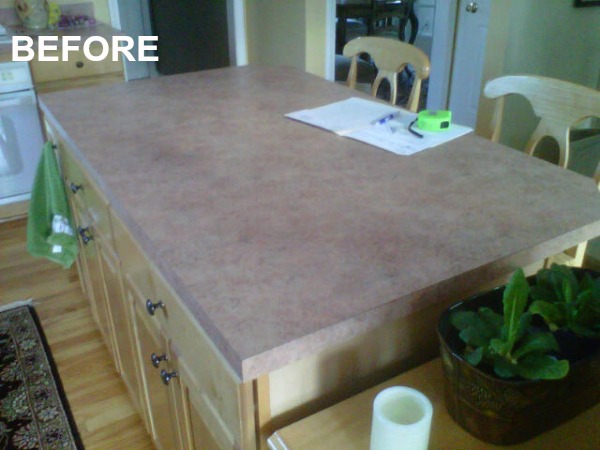 Objectives
The homeowners' objectives were to replace the drop-in sink with an undermount sink, install a new faucet and dishwasher, and upgrade the laminate counters with quartz countertops installed on the existing base cabinets.
Challenges
The primary challenge was to remove the old counters without damaging the cabinets, adjacent walls, wood floors, appliances and the existing tile backsplash. Plumbing would need updating to accommodate the new sink and dishwasher.
The laminate counters in this L-shaped kitchen had an adjoining backsplash and needed to be removed with care in order to prevent damage to the base cabinets, walls and appliances that would be re-used.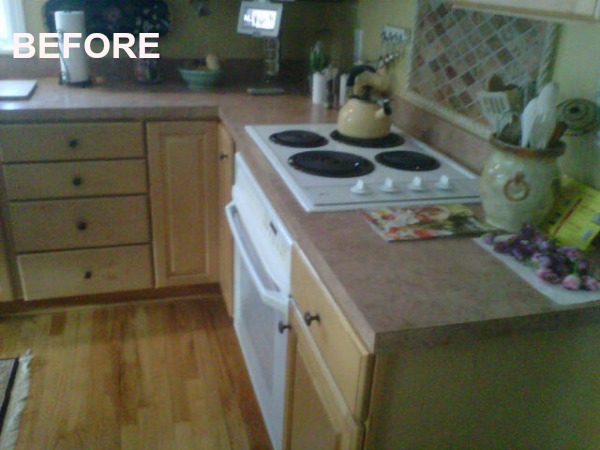 Solutions
The entire project took four days to complete. The kitchen cabinets were carefully salvaged. The laminate counter surfaces were replaced with beautiful Cambria work surfaces and a new 4-inch matching backsplash. Special care was taken to protect the flooring and appliances during remodeling. The sink, faucet and dishwasher were replaced. These small changes provide a fresh, clean, functional and updated kitchen to enjoy for many years to come.
The photo below shows the new double bowl undermount stainless steel sink with brushed nickel maneuverable gooseneck faucet, a pullout spray, soap dispenser and single-handle lever control. The new counter was drilled for the faucet and accessories. A four-inch backsplash protects the walls in the work area from splatters and stains.