There are six basic floor plans that apply to most kitchens: a single wall kitchen (I-Shaped kitchen), a galley kitchen, an L-shaped kitchen, a U-shaped kitchen, a G-shaped kitchen and an open concept kitchen. If you're planning a kitchen remodel you may want to look at your existing space and consider a floor plan that will work in your home.
Consider the following functions when planning your kitchen design:
Baking
Clean-up
Cooking
Food storage
Food prep
Small appliance storage
Beverage center
Informal dining
Message center
Pantry storage
Here are six great kitchen floor plan design ideas, including options, features and tips for creating a kitchen that will address these functions:
1. Single Wall (I-Shaped) Kitchens
This option may work well for a small home or apartment. Every inch of space counts in this configuration for food prep and storage. The key to creating functional work space is to place appliances as close as possible to optimize counter and cabinet space on the wall. Consider recessed cabinets and a refrigerator built into the wall to create more floor space. Wall cabinets should be at least 12 inches deep for adequate storage. This will allow you to store dishes, pots and pans, small appliances and food. If space permits, a counter could be extended on one end to create seating or to an additional base cabinet to increase storage and extend counter space.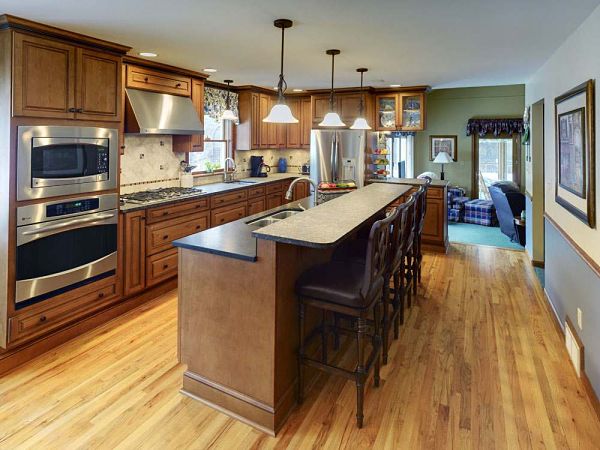 2. Galley Kitchens
A galley kitchen has two walls with an aisle between them. The aisle width should be a minimum of 36 inches. The floor width should be about 48 inches. This allows for functional workspace, including door swings. The appliances are usually on one of the walls.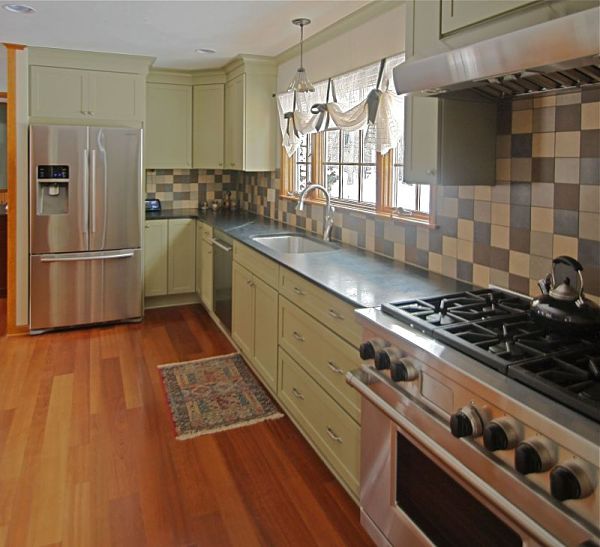 3. L-Shaped Kitchens
L-shaped kitchens have work zones for food prep, cooking, food storage and cleanup. The placement of cabinets in an L-shaped design can solve a lot of storage problems. Consider using carousels in the corner cabinets. An L-shaped kitchen floor plan can include a peninsula, island or kitchen table depending on the room's size. A kitchen island needs a minimum of 100 square feet of floor space to allow for work aisles. The minimum countertop size should be 2-by-4 feet.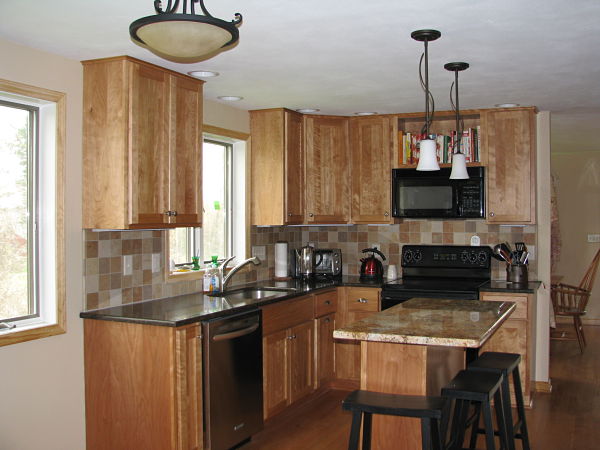 4. U-Shaped Kitchens
Three walls of a U-shaped perimeter are used for cabinets and appliances. A U-shaped kitchen also has long stretches of counter space and two corners. To optimize storage in corners, select cabinets with carousels to provide access to contents. Many U-shaped kitchens feature an island in the center for additional food prep, dining, storage and space for two cooks to work.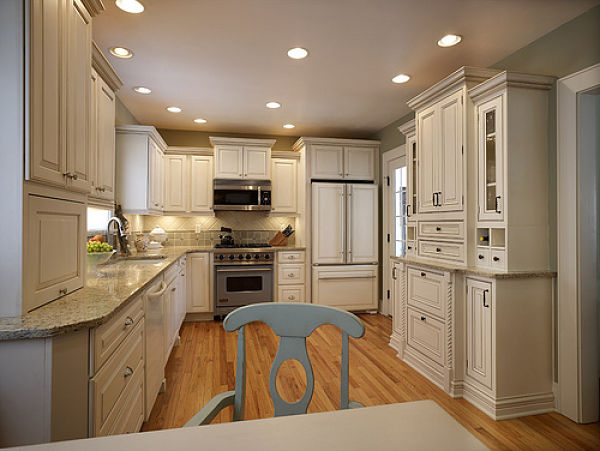 5. G-Shaped Kitchens
G-shaped kitchens, like the U-shaped kitchen, have three perimeter walls and an attached peninsula or half wall of cabinetry. This design works well if the kitchen opens into an adjoining room.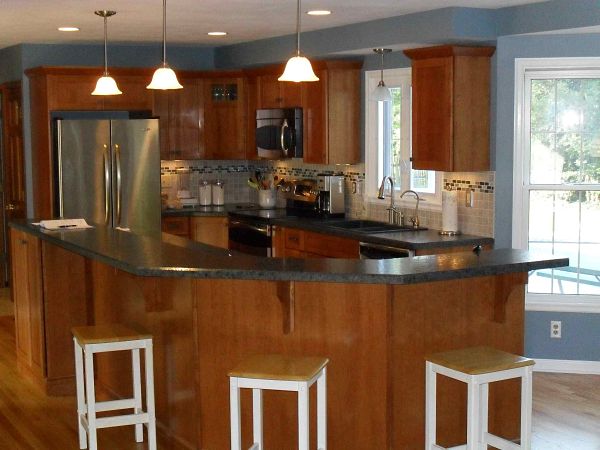 6. Open Concept Kitchens
An open concept kitchen has few interior walls. Removing a wall that originally separated a kitchen from a dining room or a living room is a popular option that more homeowners are considering as they plan to remodel a kitchen. It makes sense to have an open floor plan for many reasons. Dining rooms are often underutilized and in older homes kitchens were designed primarily for one cook. Opening up the main floor of a home may create a better traffic flow pattern, and make the space more functional for both everyday use and entertaining.
When a wall is removed to open the kitchen space, a large multipurpose island can incorporate a sink and appliances that might have otherwise been installed on the perimeter walls. You may also have the option of adding a peninsula or multiple islands.
If you plan to remove a wall, it is important to work with a contractor to determine if the wall is load-bearing. Typically a load-bearing wall is parallel to the front entrance of a home but this is not always the case.