5 min read
7 New Design Trends for 2017 You Should Be Considering For Your Home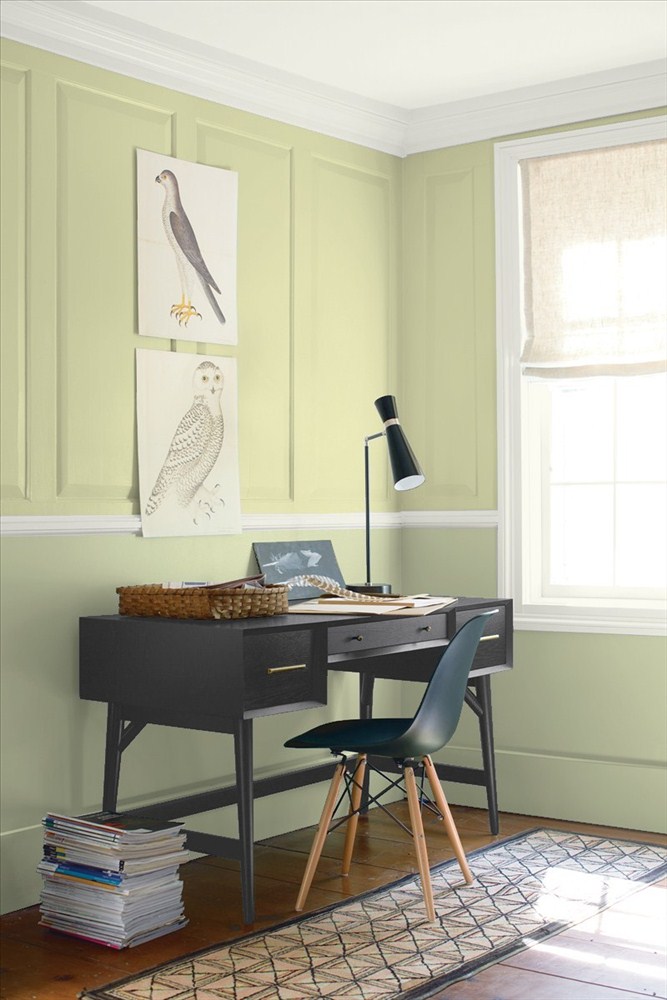 We're well into February, a time when you may be reassessing your New Year's resolutions and goals. With tax season in full swing and tax returns around the corner, it's a perfect time to consider putting your home renovation ideas into action. It's also that time of year in Central New York when it feels like winter has way overstayed its welcome. Making some much-needed changes to your abode can be the perfect way to shake off those winter blues.
If you're looking for some inspiration, these 7 new design trends will give you the motivation to get started on your renovation plans, and allow you to check off another to-do on your new year's resolution list.
1. Green Color Tones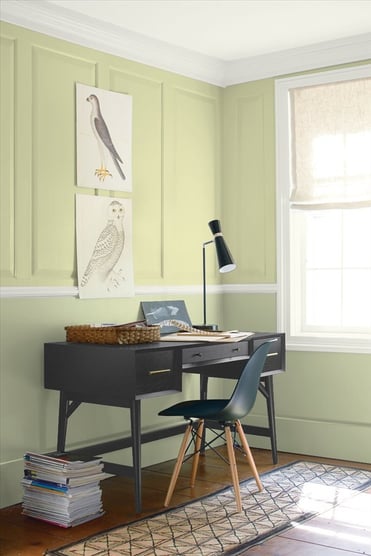 If you're counting down the days until spring and missing sunny skies and warmer weather, the 2017 trend of green color tones might be right up your alley. Cheerful hues of green are in, and are predicted to be seen not only in home décor, but also in fashion design and even covering luxury cars.
Green represents refreshment and rejuvenation, the perfect way to make it feel as though spring has come early, even with a lake effect snow storm raging outside. If you didn't get a chance to go on vacation, consider bringing this color, or variations of it into your home to give you a boost of cheerfulness to get through the cold winter months. The image above shows an example of what green hues can do for a room. Pictured are the Benjamin Moore colors Fernwood Green and Urban Nature.
Your design build contractor can help you determine which room or wall in your home would be best suited to the color, how much paint you'll need, and--most importantly--they'll be able to provide you with a quality paint job.
2. Hanging Lights (Pendant Lights)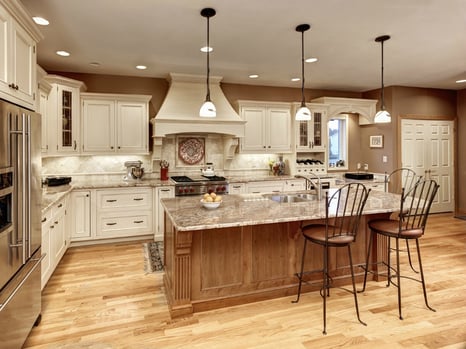 To continue the vibe of cheerfulness in your home, consider changing up the lighting. Changing a seemingly simple thing can have a huge impact on the feel and mood of a room. Pendant lighting, or hanging lights, can add a touch of whimsical style. This type of lighting is ideal for smaller rooms. For example, if you wanted to save space in your guest bedroom, your design build contractor can wire pendant lights to free up space on a nightstand.
Pendant lighting is also a great way to create a focal point in a room. For example, consider having pendant lighting in your dining room to show off that handcrafted dining table you found at the antique shop. Pendant lighting can come in multiple styles, ranging from glass covered and modern to more classic styles so you can always find something that matches your décor and personal style.
3. Marble
Looking to update your kitchen or bathroom? Consider adding marble surfaces to these spaces instead of tile. Marble is definitely in—and it isn't limited to flooring and countertops either. You can also find it in wall coverings, fabric and carpeting.
If you're ready for a bigger change that consists of more than just a marble theme, you'll want to hire a contractor. They can help you figure out the logistics of bigger projects like replacing your kitchen countertops or redoing the flooring in your master bathroom. Hiring a trusted design build contractor ensures that turning your kitchen or bathroom into the space of your dreams doesn't become a redesign nightmare.
4. White & Wood Kitchens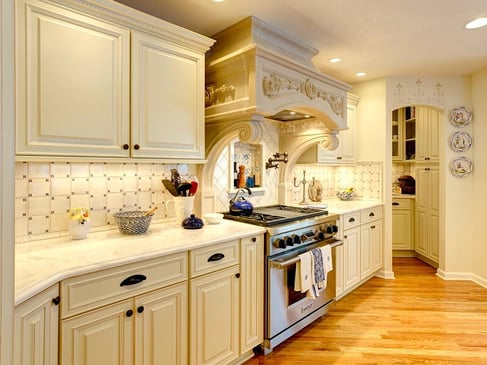 If you want to bring your kitchen out of the 90s and into 2017, time travel won't be necessary. Marble is in, but if that doesn't match up with your design principles, you have other options. Consider redoing your kitchen in white with wood accents. This combination creates a clean, chic feeling without seeming too sterile. Think white cabinets with wood countertops.
If you'd like some contrast, add in a colorful kitchen island. If you do a lot of entertaining, this can add a pop of color while giving you some extra space for food prepping and mixing drinks at the same time.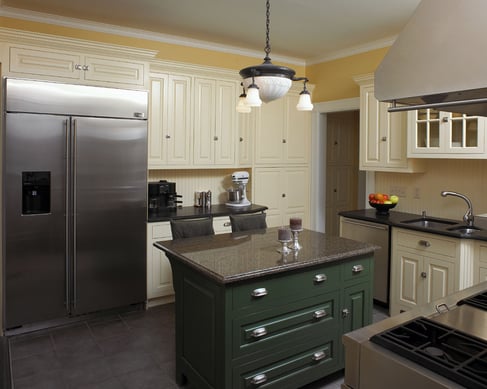 5. Built-in Bars
A kitchen island is great for additional space, but if the kids have moved out and you're able to entertain more, consider going a step further by adding a built-in bar to your kitchen. Though home can mean something different to everyone, your home often reflects which stage of life you're in.
With the kids out of the house, maybe you're ready to take your kitchen from family space only to a place where you can also have an evening of entertaining friends. This can be a great way to transition your home away from that "empty nest" feeling to a place you can feel comfortable once again, even with all the change taking place. We have a hunch that the kids won't mind the new addition either.
6. Entry Way & Laundry Room Renovations
The housing industry is on more solid footing than it has been in years. Americans are projected to spend $317 billion on home improvement this year alone. Kitchens and bathrooms are some of the most common renovations, but more homeowners are seeing the value of making every space in their home look great. This includes both entry ways and laundry rooms.
Entry ways can be redone without completely blowing your budget. Consider built in storage spaces to clear up clutter—a must in Central New York where the weather can change rapidly. Winter boots and coats can be stored right alongside umbrellas and windbreakers as the weather changes from winter to spring.
Built in storage can also be applied to laundry rooms, and you can talk to your design build contractor about ways to let in more natural light. Laundry, like so many household chores, seems never-ending so why not at least make your laundry room a space you enjoy being in?
6. Remodeling for Accessibility & Aging in Place
We're entering a time where life expectancies are increasing, and the idea of aging in place—in other words, staying in your own home as you grow older—is becoming more popular. After all, your home is a huge investment, so why would you want to consider moving later in life when it's possible to stay and grow older in the home you love?
While no one likes to consider aging and the effects it has on mobility, redesigning your home to make it more accessible now can save you a lot of headaches and unneeded stress in the future. Meet with your design build contractor to discuss the changes you'd like to make. You can walk through the floor plan of your home together to figure out the most efficient way to create more open space and mobility in your home without sacrificing its character.
You may have noticed that the design trends for 2017 range from small projects to larger, multi-room renovations. No matter your budget or the plans you have in mind for your home, there's a trend here that everyone can use for inspiration. That inspiration, combined with the help of a trusted design build contractor like McClurg, can lead to positive changes for both you and your home in 2017 and beyond.