When it comes to your home, space is a valuable commodity. Maybe you'd like to add a guest bedroom or need a home office. Or you've recently retired and now that you have more time, you want a designated area to entertain friends. The needs for space vary, but no matter your situation, you have options to make it happen. A home addition is a great solution to create more space, but it can be a large undertaking. If you're looking for an alternative way to create more space, without adding square footage to your home, check out our three ideas below. You'd be surprised at the unutilized space that exists within your walls already.
1) Finish your basement or attic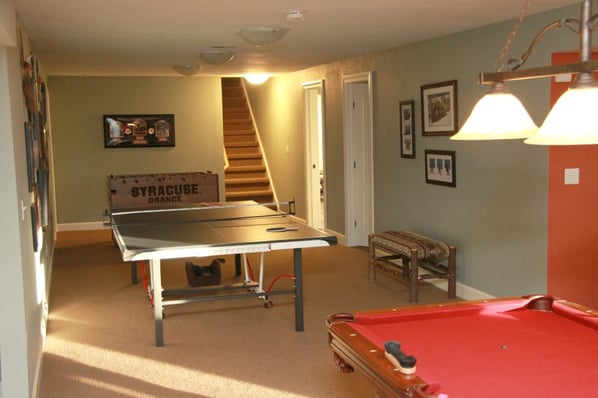 Finishing areas like a basement, attic, and even a garage can be a great alternative to building an addition. Two of the costlier parts of a home addition are the roof and foundation—both of which are already in place in these areas of your home. If you have a spacious unfinished basement with enough headroom to walk around comfortably, it can be converted into a whole new floor of living space. There are many options for a space like this once it has been finished. A family entertainment room, a playroom for the kids or grandkids, or a downstairs gym are just a few ideas you can begin with.
If you don't have an adequate basement, turn your gaze upward to the attic. It may not look like much now, but if it has staircase access you may have just found the perfect solution for that home office or extra bedroom you've been wanting to add to your home. Both of these spaces have the potential to add an ample amount of square footage to your home—and they already have the four walls, floor, and roof needed. While finishing a room isn't as extensive as building a home addition, to ensure that these structures are finished properly, you'll want to consult with a trusted design-build contractor.
2) Remove interior walls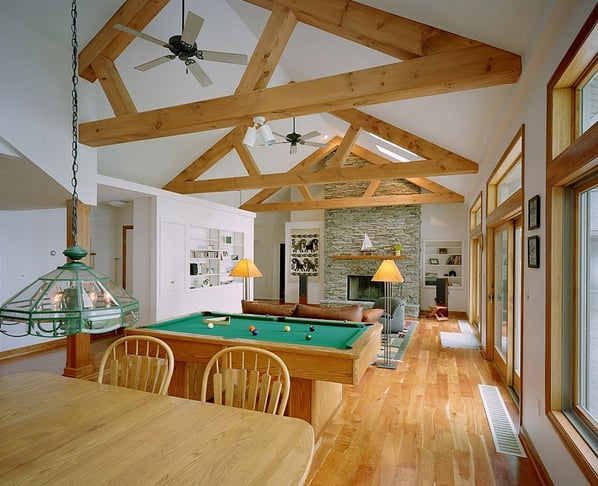 If you don't have an adequate basement or attic to finish, or you're looking for an option to create more space on one of the main floors of your home, look at your layout. Do you have any interior walls you could do without? Removing a wall can do wonders for opening up a space and creating more room. This is especially useful if you'd like to expand your kitchen, you have two small rooms that you'd like to turn into a larger space, or you want to create an open floor plan to make your living areas feel more spacious.
When it comes to walls, there are two types: non load-bearing walls and load-bearing walls. While it is possible to remove both types, it's easier to remove interior non load- bearing walls, aka walls that aren't supporting the structure of your home. It's best to consult with a trusted design-build contractor to help you determine which walls will be best to remove based on the layout of your home.
3) Convert under-utilized space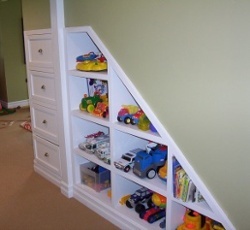 Take a step back and look at the space you already have. Are you truly using it in the most efficient way? Chances are, there are some areas of your home that are under-utilized, and could offer the extra space you're looking for. This includes smaller areas too—think about adding built-in storage under the stairs leading up to the second floor of your home, or repurpose a closet you don't use often into a small home office nook with a built-in desk.
This repurposing tactic can apply to larger areas too. Do you have a guest bedroom that rarely gets used? Turn it into a home gym area instead, or a playroom for the kids—or the other way around if you're more likely to have guests and the kids are grown up and out of the house. You can also turn an entire room into a multipurpose living area, with an entertainment center on one end and a dining room on the other. There are plenty of home renovations that can be done within the walls that you already have.
Looking for more home renovation ideas? Contact the team of experts at McClurg! We're happy to help you transform your home into the space you've always wanted.