When planning a home remodeling project it's important to consider what items can be salvaged, repurposed and donated.
Often, homeowners want to incorporate iitems that are in good condition, are valuable or may be a family heirloom in their remodeling project.
Other items that may not fit with the new project design but are in good condition can often be donated to charitable organizations that can reuse or recycle them, which also benefits the environment.
Here are common items to consider for salvage, repurpose or donation when remodeling:
1. Salvage for Reuse
Cabinetry
Repainting or refinishing existing cabinets can refresh the look of the room if you're updating a kitchen or a bathroom and plan to work within the current footprint. However, it may not be worth saving cabinets that have no backs and may have been built on site. Cabinets that can be salvaged for reuse should have complete box frames.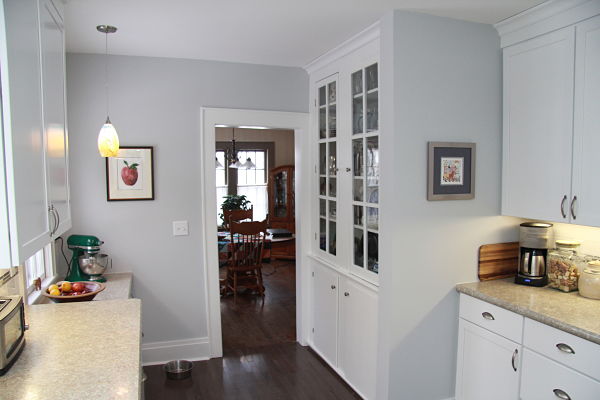 A refurbished butler's pantry cabinet that was original to a home built in 1929 blends with new white Shaker style maple cabinets. Removing a wall between the kitchen and service area created space for more cabinets including base cabinets that serve as a work area for baking.
Appliances
Kitchen appliances in good working order can be reused. While many homeowners like the look of stainless steel finishes, black and white appliances also remain popular and can be integrated into an updated kitchen design. Your contractor can help you decide which appliances may make sense to salvage.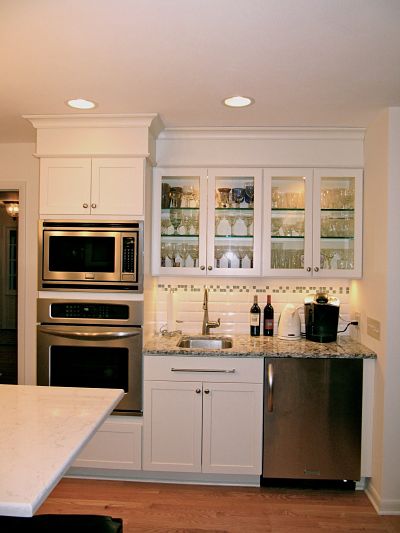 A wall oven was salvaged and included in the new design for this kitchen. A new microwave oven was matched to the salvaged oven and built-in. The homeowners also reused a dishwasher.
Light Fixtures
Light fixtures may be worth reusing especially those that are classic in design, antiques or family heirlooms. Finishes of light fixtures can often be repainted or refurbished. New globes or shades can update the look.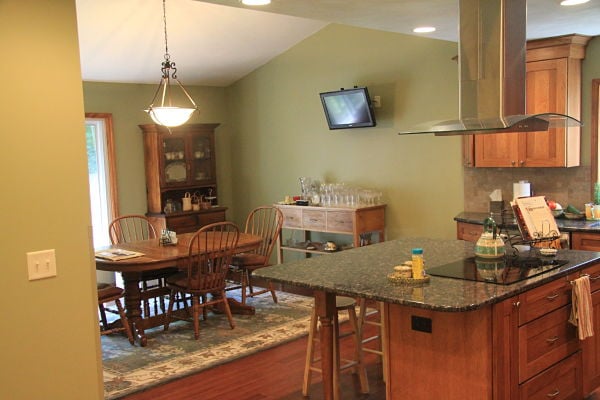 A large glass pendant dining room fixture was reused in this kitchen remodel where a wall that separated an underutilized dining room from the kitchen was removed to create an open space for both everyday meals and entertaining.
Flooring
Wood flooring can usually be sanded, stained and varnished to restore the finish. We've worked with homeowners who wanted to maintain vinyl or ceramic flooring when updating a kitchen or a bath. Carpeting that is in good condition may be reused.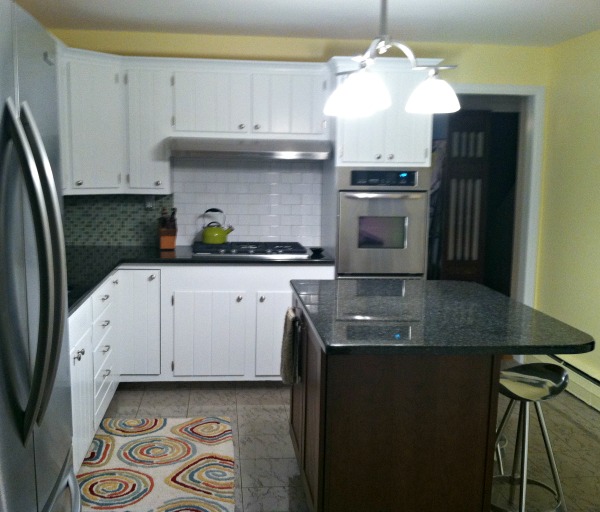 This kitchen update was achieved by repainting the existing cabinets, reusing a timeless pendant light fixture and protecting the vinyl tile flooring during the remodeling process. The floor that looked out of place in the old kitchen became an important element in the remodel.
Sinks, Toilets, Faucets and Tubs
There may be no need to purchase a new sink, toilet, faucet or tub if you like the style of the fixtures you have in your home and if they are in good condition. A kitchen or bath sink can be reset in a new counter.
Hardware
Hardware can be cleaned and installed on new cabinets or even furniture. Rather than discarding hardware that is in good condition, consider donating it.
2. Repurpose
Butcher block or stone counter surfaces can be cut and repurposed. Old kitchen cabinets can sometimes be used in a garage to provide extra storage. Other items that can be repurposed include windows, doors, moldings and trims.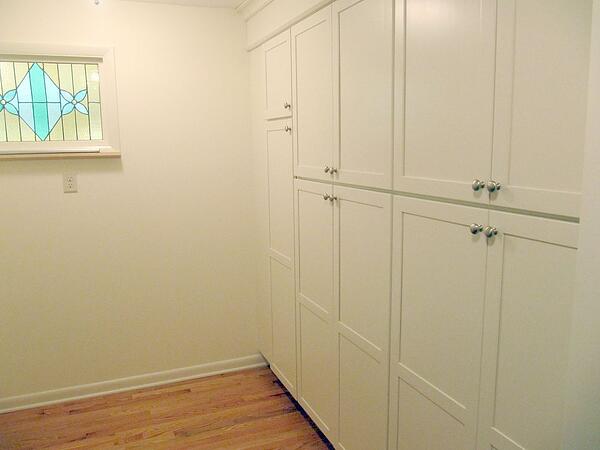 A stained glass window panel that was stored in a closet for years was used to bring light into a pantry and add an embellishment to a sunroom on the other side. A strip light was installed on the frame of the window to illuminate it during evening hours in the sunroom, which is often used for entertaining.
3. Donate and Recycle
There are many items that can be recycled and donated to non-profit organizations such as the Salvation Army or Habitat for Humanity.
Habitat ReStore will accept sinks, tubs, toilets, cabinets, working appliances, light fixtures, tile, flooring, knobs and door hardware in good condition. Doors and windows may also be accepted as donations. You may also find unique items for your project at ReStore, which has locations in Syracuse, Canandaigua and Utica.
Before donating you should contact the charitable organization to determine what is suitable and how items can be transported to the donation centers. Donated items may also be eligible for a tax deduction.