If you are planning to remodel your kitchen, we recommend working with a certified kitchen designer. Given the investment that a kitchen remodeling project involves, it is important to have the expertise of an experienced design professional to address all of the details. A kitchen designer can help you save time and money, and attain satisfying outcomes.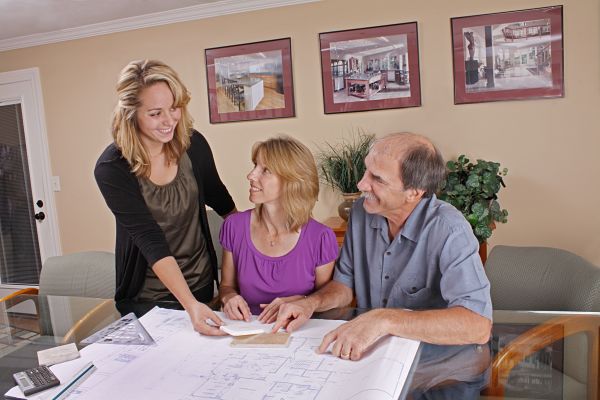 A certified kitchen designer will have met standards set by the National Kitchen and Bath Association that include:
7 years of experience designing kitchens
Skills in design and space planning
Ability to assess the needs of customers to design a plan to meet their personal objectives
Knowledge of construction, mechanicals, plumbing and electrical
Knowledge of materials, products (e.g., cabinets and appliances) and product placement to create an efficient, functional and safe work space
Up–to-date knowledge of building codes
Successful completion of professional development programs
Passing rigorous certifying exams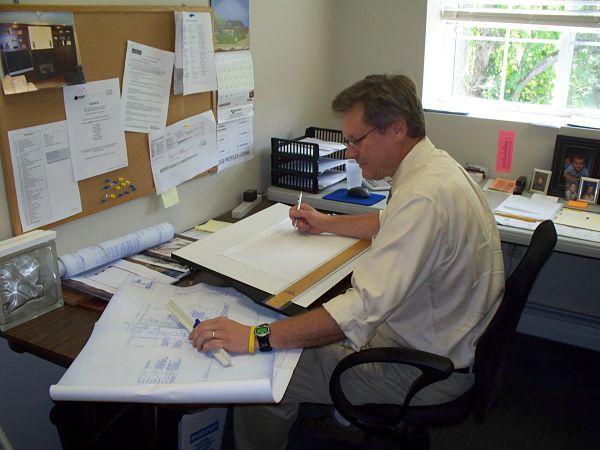 Before meeting with a kitchen designer, the NKBA suggests that you do some research and list specifications for your project. Here are six things to do to prepare for that initial meeting:
1. Develop a Wish List
Most homeowners begin the remodeling process with a "wish list" where they identify what they NEED and WANT in a new kitchen. "Needs" are the items that are essential to meeting your project objectives. "Wants" are items you'd like to include in your kitchen remodel but are optional. To get started, read our article "Remodeling Your Kitchen: An A-to-Z Wish List Guide."
2. Set Priorities
Next, you will want to set priorities for your wish list. Establishing priorities can help you contain costs over the course of the project. To help you set priorities use our free Kitchen Planning Guide. In the guide you will find a handy checklist designed to help you prioritize your wish list items.
3. Collect Ideas and Photos
Browse through magazines and books on kitchen planning and design ideas. Visit online galleries to view kitchen projects. Here are some great resources:
You can also create an "ideas" book on Houzz or a Pinterest "board" to email to your designer or you can make a scrapbook with photos and design ideas that reflect what you want to include in your project. Bring the scrapbook or a mobile device (tablet or smartphone) with photos you've collected to your meeting.
4. Determine Appliance Options
Will your kitchen remodel include all new appliances, all the appliances that you currently own, or some combination? It is helpful to identify appliances early in the process because the dimensions installation requirements will be factored into the overall kitchen design. A good designer will address this with you.
5. Establish a Budget Range
Prior to meeting with a kitchen designer, it is helpful to have some idea of the budget you have to work with for your kitchen remodeling project. A useful budgeting guide can be found in our article "How to Establish Priorities and a Budget for a Kitchen Remodel." A designer is knowledgeable about product lines, vendors and costs. Your designer will make suggestions to help you achieve your desired outcomes and keep within the budget limits you set for the project.
6. Develop a List of Questions to Ask Your Designer
Prepare a list of questions you would like to ask your kitchen designer at the initial meeting. Here are some suggestions:
How can the efficiency of my kitchen be maximized?
Where can appliances be placed?
What built-ins can be used in the design?
How can pantry storage be factored into the layout?
Consider stackable shelves, rollouts, cup and plate racks and dividers to meet your needs.
As a design/build firm, we include the cost of design services in the total cost of the project. If you have any questions about designing your kitchen, our Project Consultants, and kitchen designer, Paul Thompson, are available to meet with you and provide answers. Contact us at (315) 673-2051 or schedule an appointment online.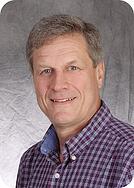 Paul Thompson, CMKBD, is an experienced, award winning kitchen and bath designer who began working with us in 2010 and joined the McClurg Team in 2013. He has been designing beautiful kitchens and bathrooms (as well as other rooms) since 1987. His credentials include Certified Kitchen Designer, Certified Bathroom Designer, and the coveted Certified Master Kitchen and Bath Designer. Learn more about Paul here.