One of today's most popular bathroom trends is a walk-in shower. Why? Most people prefer a shower to a bath and walk-in showers are generally safer than shower-tub combinations. With a walk-in shower you won't have to step over a tub side, which is typically 16 inches high.
Homeowners also like walk-in showers because they're easier to clean and can be customized with accessories such as bench seating, grab bars, wall jet sprays, rainfall showerheads, niches and much more.
Depending on your preference, walk-in showers can be designed with or without doors. They can also be configured to fit your bathroom, including corner installations or almost any space that's at least 36-by-36 inches.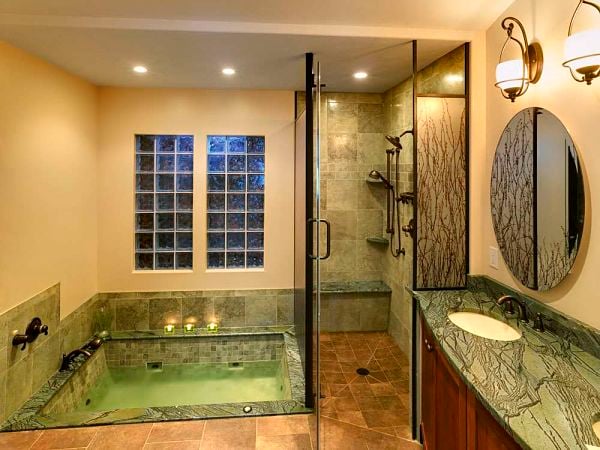 If you're thinking about remodeling your bathroom, and considering a walk-in shower, you probably have many questions about everything from costs to space and plumbing considerations. Our newest homeowner's guide "Walk-In Shower Design Ideas and Remodeling Tips" was written to help answer your questions.
We suggest that you begin your project by identifying what you like and dislike about your current shower. Is it too small? Would you like a more invigorating spray? Do you need a place to sit down? Is it hard to clean? Do you worry about slipping or tripping? Your answers to these and other questions are important. They will help determine the type of shower that will meet your needs. Your answers will also help your bathroom design professional recommend the right walk-in shower for you.
Our walk-in shower guide provides design ideas, complete with photos, to help get you started. It begins by addressing questions homeowners often ask about walk-in showers when planning a bathroom remodel and explains all of the factors that you will need to consider. Here are some excerpts from the guide:
Types of Walk-in Showers
There are three types of walk-in showers: custom, prefabricated shower bases with a separate surround, and prefabricated stalls. Custom walk-in showers offer the most design options.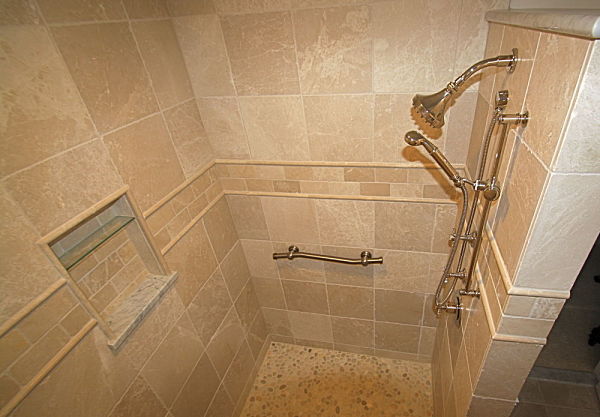 Low or No Thresholds
Many homeowners prefer the look and style of a walk-in shower with no threshold or a low threshold. It's also a design feature recommended for individuals who use a wheelchair or have impaired mobility. To eliminate the threshold, a sloped floor is required in the shower.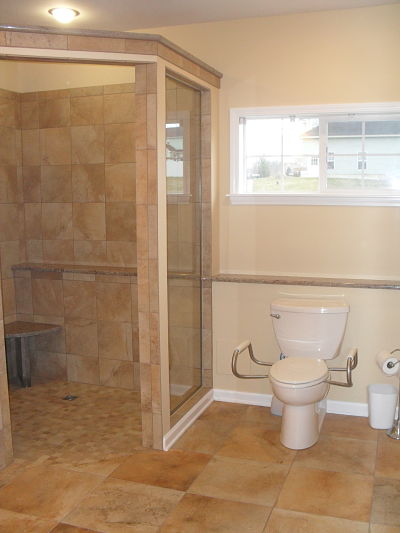 Multiple Showerheads and Body Sprays
If you're looking to create a spa-like experience in your walk-in shower, consider multiple showerheads and wall mount body sprays. Showers with multiple showerheads use more water than a standard shower and may require changes to your water supply lines, water heater and/or drains.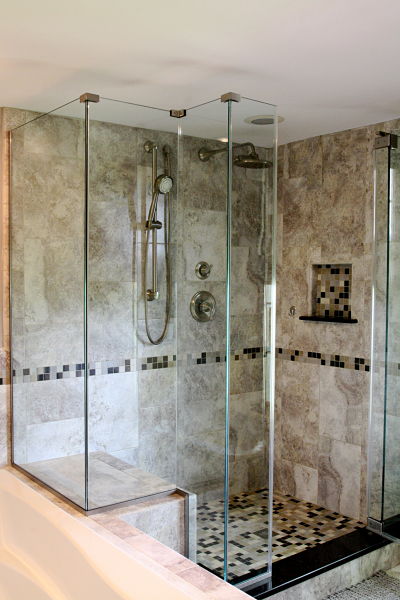 Accessories
One of the most requested accessories for walk-in showers is a seat or bench. We prefer built-ins because they can be scaled to the available space and placed along a wall or in a corner. Other accessories include aesthetic tile designs, niches or built-in shelves, and grab bars for safety.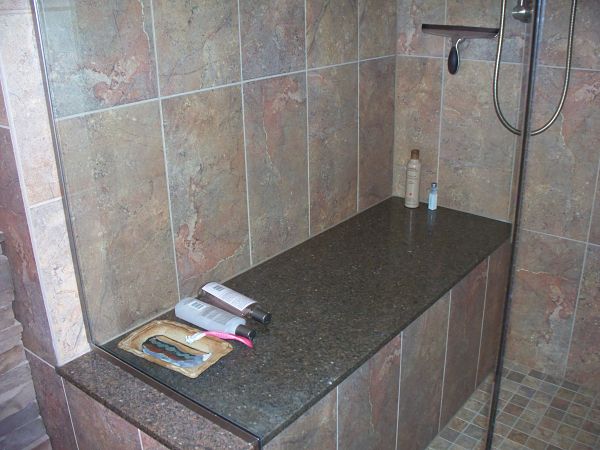 Ventilation and Lighting
Proper ventilation and lighting are essential in every bathroom design. Walk-in showers do not require any special bathroom ventilation. In fact, new bathroom ventilation fans feature better blade design and high performance motors that are efficient and quiet. New products include decorative flush mount fan/light units with attractive glass globes and a variety of finishes.