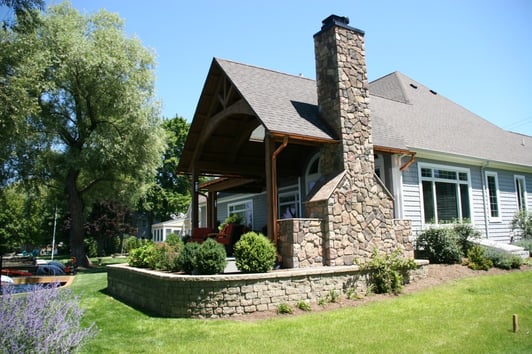 Adding square footage onto your home is a large undertaking, and it can be tough to know where to begin. This is a project that needs to be thoughtfully planned out to ensure successful completion. Every good home addition plan should start with questions—ones that you discuss with a trusted design-build contractor so you can make design choices that will best suit your home. Below we've listed the top 5 questions to ask so you can get your project under way!
How will this space be used, and who will be using it?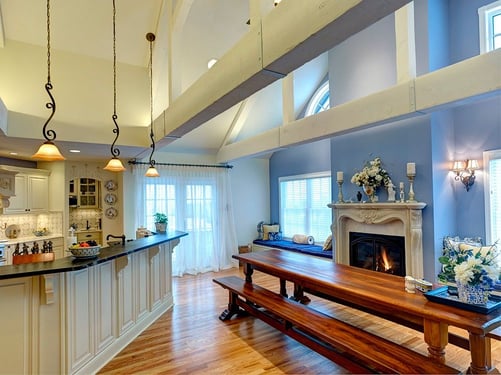 Once you've decided that a home addition is your best option, start thinking about how you want to use the additional space you'll have. What amenities will you need? For example, if you're doing a kitchen addition, are you simply looking for more dining space to add to an existing kitchen, or are you planning on doing a complete update?
Think about who will be using the new space the most, and what can be added to make it the most useful and comfortable. Are there children or pets to consider? Do you plan on staying in this home as you age? These factors can help shape your new space, so you can be sure it will be appreciated and used long into the future.
How much space are you planning to add?
By determining how much additional space you need, and what type of space it will be, you can start planning where it will be able to fit into the existing structure of your home. Will it be better to build up or out? How you'll be using the space and who will be using it comes into play here too. You want to be sure that you aren't adding on more space than you need. Make sure you consider any zoning issues, which can vary depending on where your home is located. The last thing you want to do is plan everything out only to find that restrictions will prevent your home addition from becoming a reality. A trusted design-build contractor will be able to help.
Will your envisioned addition match the existing structure of your home?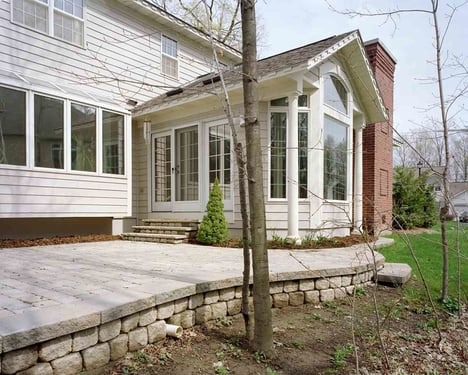 It's important that your home addition ties into the rest of your home, both on the outside, but on the inside as well. Consider the things that you'll want to match up: Windows, doors, exterior finishes, and interior paint are all things to keep in mind. A good design-build contractor can walk through your design ideas with you to help you come up with a plan that will give you additional space and updated feel that will also compliment your home.
What is your budget?
You may have plenty of great ideas when it comes to your home addition—and there's nothing wrong with a little day dreaming. We all have that image of what our dream home would look like if money were no object. However, when it comes to bringing your ideas into reality, you need to take a step back and consider your budget. There are plenty of resources available so you can start estimating what your home addition may cost. Remodeling Magazine's Cost vs. Value Report for 2018 is a great place to start.
Ask yourself what you absolutely can't do without, and what you can compromise on so you can be allocating your dollars to the elements that will matter most. Long term costs need to be kept in mind as well. Depending on the type of addition you're thinking about, adding square footage on to your home could increase your heating and cooling bills. However, if your budget allows it, you'll find that having the extra space—and the extra comfort—will be worth it.
Will this addition be worth it in the long run?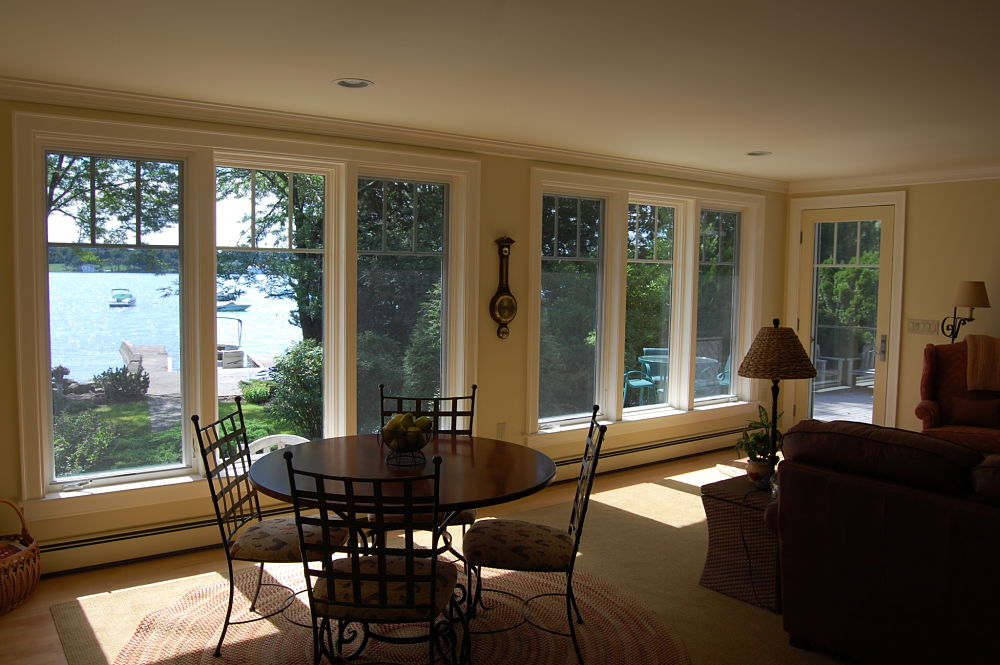 You don't need any plans to sell your home—but no matter what the future holds, it's important that an addition will add value to your home and not take away from it. While value is often thought of in terms of money, you should also think of it as personal value. Is this addition something you can picture being useful for you or your family for years to come? Master bathroom additions, sunroom additions, kitchen additions, and two-story additions all can add value to your home—both from a monetary standpoint and personal enjoyment.
Looking for more home addition ideas? Contact the experts at McClurg! We're proud to service the Syracuse, Utica, Binghamton, Rochester and Watertown areas of New York.