If you are considering adding more living space to your home, where do you begin? Some of the most popular home addition projects include master bathroom additions, master bedroom suite additions, family room additions, sunroom additions, kitchen additions, two-story additions and second-floor additions.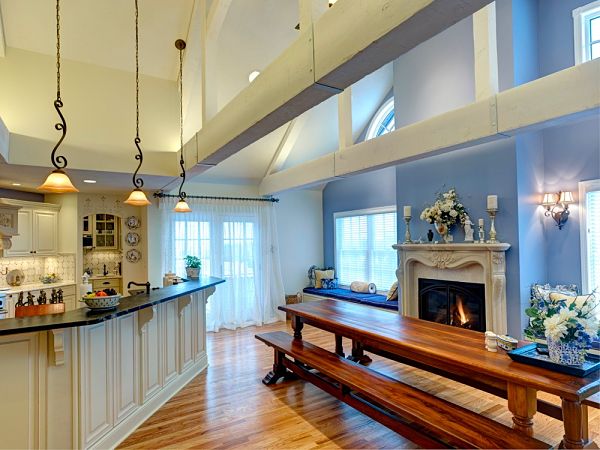 An open-concept kitchen, dining and office area was added to this Tully home to meet the needs of an active family.
While each project has its own set of challenges, here are three general steps to follow to plan for a home addition:
1. Identify Priorities Before Meeting With a Design-Build Professional
Building an addition will require the services of a professional designer and builder. It is important to take some time to prepare for your initial consultation.
Define the purpose of the project and your objectives. List your ideas for the project. If you are planning to add a room to your home, do you envision it on the first floor or second story? Who will be the primary users of the space? Do any of the people in your home have special needs? What amenities do you plan to add? Will one of the objectives be to optimize the view of beautiful surroundings? What are your thoughts about the configuration of the space? Make notes to discuss with a design professional.
Create a wish list. List the important items you want to include in your project like appliances, flooring, surfaces, fixtures and specific structures (i.e. islands, fireplaces, walk-in showers, built-in seating)
Set priorities. Prior to getting estimates for the project, it is also important to determine the items that are essential to achieve the outcomes you desire –"the must-haves" – and the items you'd like to include if your budget permits. Underline the essentials on your wish list.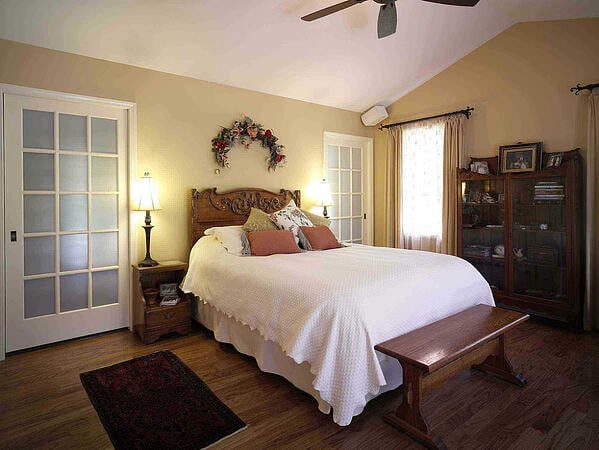 A master suite addition is often high on the home improvement wish list of Baby Boomers.
2. Set a Budget
It is helpful to have an idea about how much an addition will cost. You may have been looking through some popular magazines or watching HGTV to gather ideas for your project but don't take cost quotes noted by those sources to heart. There are many variables involved with construction that include the scope of the project, materials that will be used and labor. Remodeling costs also differ regionally.
One of the best industry sources for remodeling cost information is Remodeling Magazine's "Cost vs. Value Report". The report surveys remodeling contractors from throughout the country about the cost of 35 specified projects. Data is broken down regionally and Syracuse is one of the cities listed in the report. The information will provide a general estimate of what you might expect to pay for your project if the specifications are similar.
The "unforeseen" must also be considered in budgeting. Your contractor may encounter unexpected problems during the course of construction such as structural issues, rot, asbestos, lead paint or outdated mechanicals that do not meet code. Budget an additional 10 to 15 percent of the project cost as a cushion to address these problems should they occur.
For the past few years interest rates on home equity loans have been low but also factor the cost of financing into your project budget.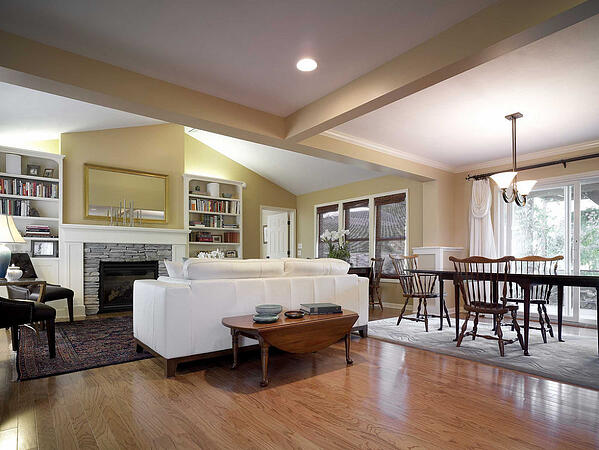 Family room additions are often designed as multi-purpose rooms with space for entertaining, media equipment and relaxing.
3. Hire a Design-Build Professional
Building an addition will require the skills of many professionals. If you are inclined to manage the project yourself, you could hire an architect to produce the architectural drawings and then hire a general contractor or several contractors to execute the various phases of the architect's plan.
Another option is to hire a design-build firm to manage all aspects of your project. "Design-build" combines project design, product selection and construction into a seamless process through a single company - the design-build remodeler. Many homeowners who are planning an addition or remodeling project prefer this method because it provides them with a single point of contact for all aspects of the project and better control over costs and accountability.
Working with a design-build firm, such as McClurg, eliminates the need for you to hire and manage several contractors independently to work on your project. A design-build remodeler manages everything, including architectural drawings, construction and installations. They also deal with all day-to-day tasks such as ordering, scheduling and addressing any unexpected obstacles that may occur along the way. The design-build remodeler's job is to maintain regular communications with you so that you can make informed decisions and not have to worry about managing your project.
Finding the right contractor for your project requires that you do some additional planning. Download our free our homeowners' guide, How to Hire a Contractor, which provides valuable information about the remodeling business and what you should consider before selecting a contractor for your project.
Have questions? Just Ask the McClurg Team.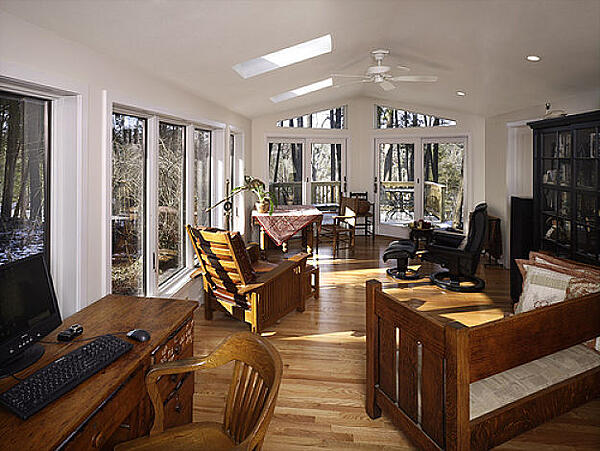 This addition is unique in that it features many different angles. Natural light floods the room through all of the windows and doors, including the skylights in the cathedral ceiling. The end wall is angled out and includes two trapezoid windows above.