Are you looking for storage solutions? Is it time to "un-clutter" your closets? Clothes closets, linen closets, pantries and the cabinets where we keep cleaning supplies are areas of our homes that can quickly become disorganized and at times make it difficult to find the things we need when we need them. After you've cleared out all of the items you don't use anymore, if you find you need more space or desire better organization, it may be time for a space saving storage solution.
1. Reinvent the Clothes Closet
Many of us have used the standard closet in a home, the one with one rod and a shelf. Often the storage space is wasted. Clothes of varying lengths are hung on a single rod and become jammed. Shoes are relegated to the floor and you have to get down on your hands and knees to sort through them when you need a pair. The shelf over the rod may be too high to reach and items get lost and dusty in the back. Consider some of these closet storage solutions:
Compartments. Closet inserts with adjustable shelves can help break up clutter. There are two types of closets, walk-in and reach-in. Compartments work well in both. Compartments provide space needed for storing items that can be folded like sweaters, jeans and knits. Smaller items-, purses, gloves and hats can be placed in baskets and stored in compartments as well. Compartments with narrow shelves or cubbies are ideal for storing shoes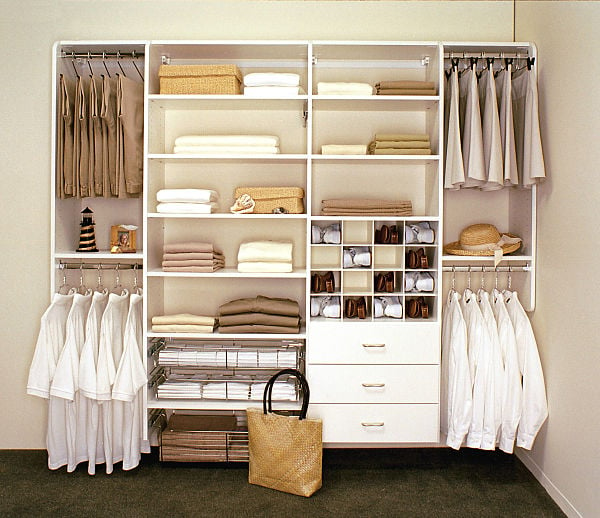 Multiple rods. Double rods can be used to optimize the space used for hanging items in a closet. They are an efficient way to hang jackets, shirts, blouses, pants and skirts. Rods can be adjusted to hang longer items such as coats and dresses.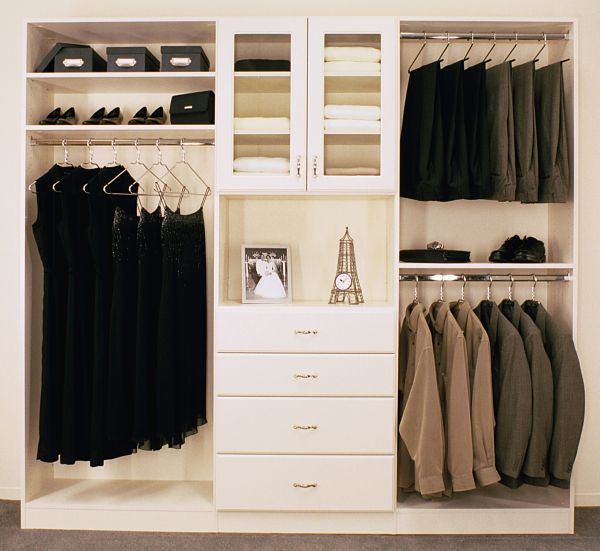 Drawers. Storage drawers in a closet keep contents organized and out of sight. Deep drawers will hold sweaters, sweatshirts and knits. Smaller drawers can be used to store jewelry, belts or lingerie.
Closet accessories. Manufacturers of closet systems have recognized that functional closets need to include storage space for the small items that we use with our attire. "Must have" closet accessories include retractable racks for ties, belts, scarves and necklaces and shelf dividers to keep contents intact.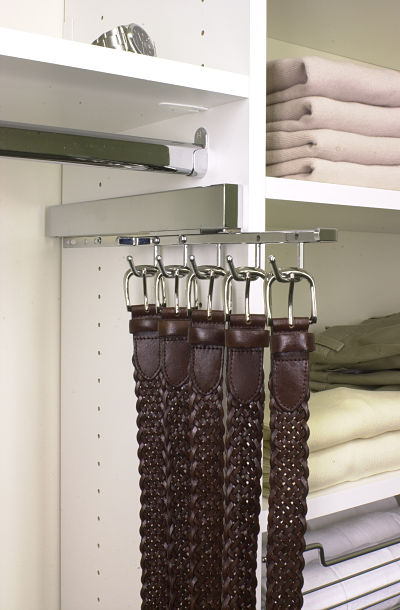 Hooks. Hooks can be used for many items. One of the most efficient ways to add hooks to a closet is to use a strip of double hooks for belts, purses and long necklaces that would become entangled in a drawer or jewelry box.
The back of a hinged door. There are many types of storage accessories that will fit on the back of a hinged door. These include narrow racks, hooks, baskets, shoe hangers, clothes hangers and even hangers for ironing boards and irons that you might want to have on-hand to press clothes.
2. Organize Linens

A linen closet in a bathroom or a hallway is a perfect place for storing towels, toiletries, sheets, and blankets. If you are considering a bathroom remodeling project and need extra storage space, even a small linen closet can be a big asset.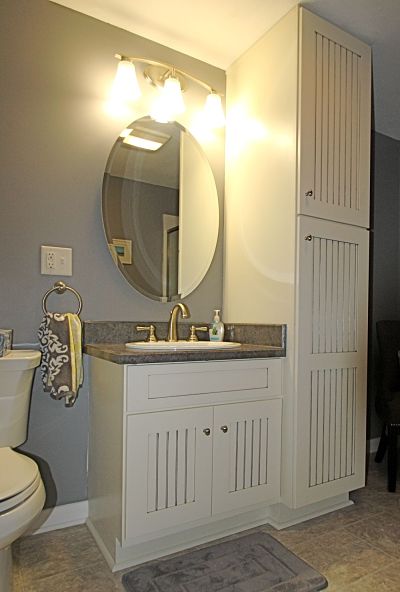 3. Un-jam the Kitchen Pantry
Storage space is always a priority in any kitchen. New storage systems for pantries have taken basic shelving to another level. Some of these systems are intended to be installed within a closet or directly on a wall. The amenities these systems offer include wine racks, drawers, dividers, pullout baskets, pullout shelves and edging to hold contents in place.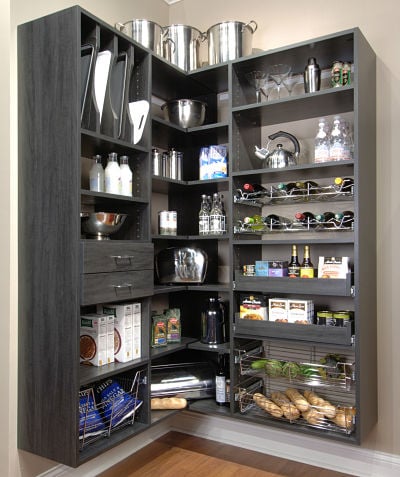 4. Clean Out the Cleaning Supplies
Any home needs a place for mops, brooms, dusters and cleaning supplies. There are accessories that can keep these items organized by hanging on the back of a door, wall or in a narrow broom closet.