Most homeowners find they need more storage space or a better way of organizing the things they own. Sometimes adding more storage space is difficult, especially if you own a small home. Make-shift shelving that you find at home centers often is not sturdy or attractive. Ready-made book shelves take up floor space and although generic, may not be suitable for the items you want store.
If you have storage needs, you may want to consider custom built-in cabinets and shelves that are both attractive and functional. Here are several ways we've helped homeowners address their storage needs:
Kitchen
A kitchen is always the most used room in a home. It seems that many kitchens lack storage space for the things people use on a day-to-day basis. Built-in shelving can provide a place for the items cooks like to have at-hand. The owners of this home previously had a store-bought baker's rack that occupied a considerable amount of floor space in a compact kitchen. When they renovated they asked us to build in shelving that matched their existing cabinets. The open shelving added the storage they needed for spices, prep bowls and most importantly cookbooks.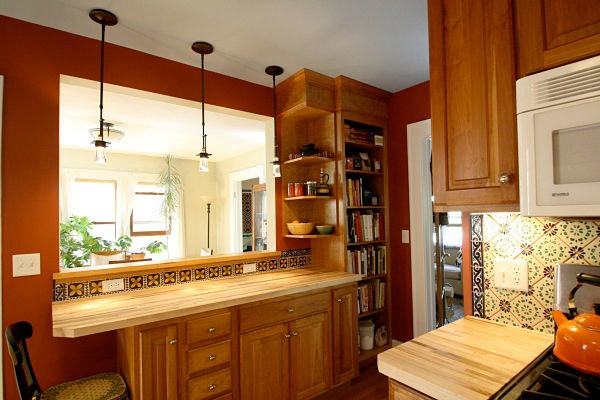 Bathroom
Typically, bathrooms are small spaces in a home where we keep a lot of small items like grooming supplies, cosmetics and even some pharmaceutical products. Medicine cabinets, recessed into a wall are ideal for storing many of these items. This bathroom also includes a custom linen closet.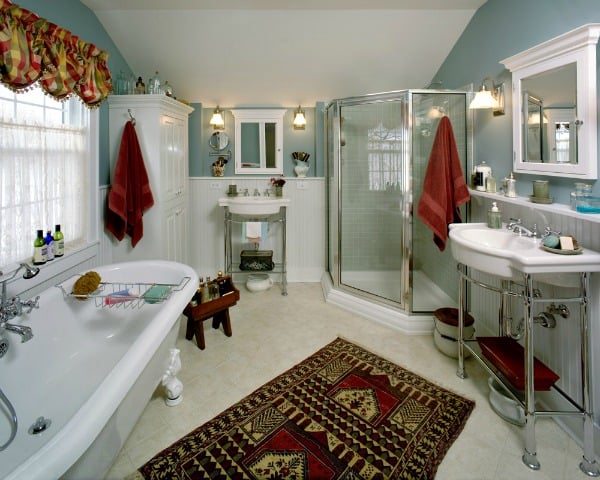 Family Room
Family rooms are gathering places for household members and guests. It's often important that the room be accommodating to a crowd, which means keeping floor space open so that people can move around. The owners of this home enjoy entertaining family and friends and wanted a beverage bar to use on special occasions but did not want it to be the focal point of the room. Cabinetry was recessed into a wall to create storage for beverages and glassware. There is a built-in glass rack and a built-in shelf for the cable box that operates the flat screen TV above the bar.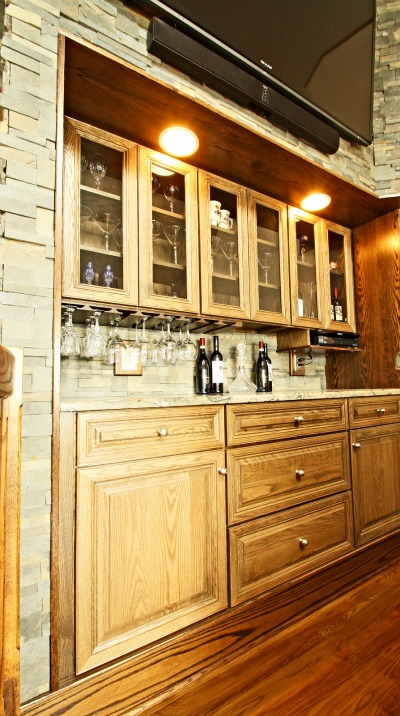 See how compactly the bar fits into the room.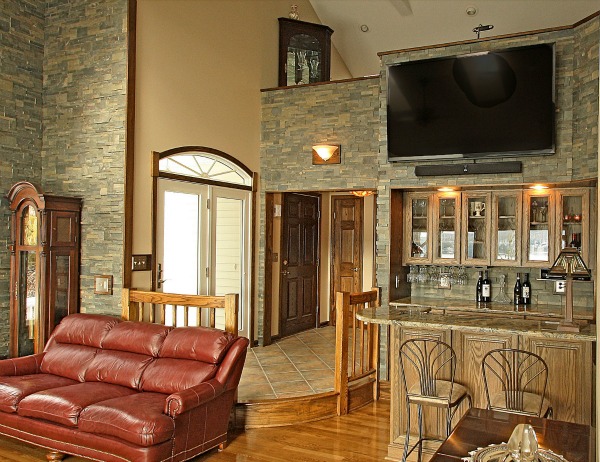 Family rooms are also places for collectibles, books, media equipment and for sitting in front of a fireplace on a cold Central New York winter's eve. Custom bookshelves add interest to a fireplace, contain culture and provide a place to display books, photos and other treasures.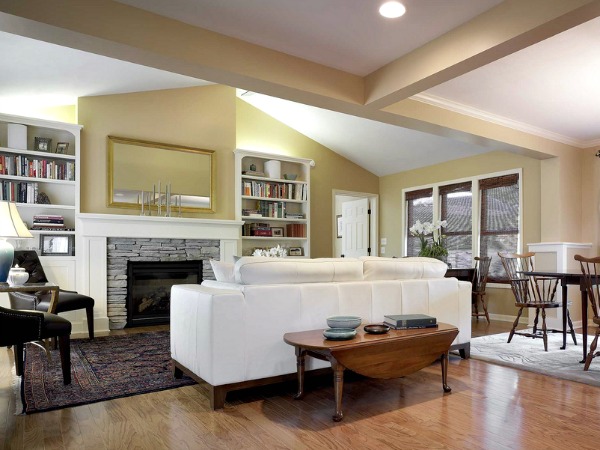 Basement
Many homeowners remodel a basement to provide space for recreational activities, especially if they have children. Childhood is a special time and parents try to keep with kids busy with toys and games. We built these recessed shelves and drawers when remodeling a basement for homeowners who needed a play area. When the kids grow up, the shelves may hold collectibles, photos or books for the parents and the drawers could provide extra storage for infrequently used items such as holiday linens.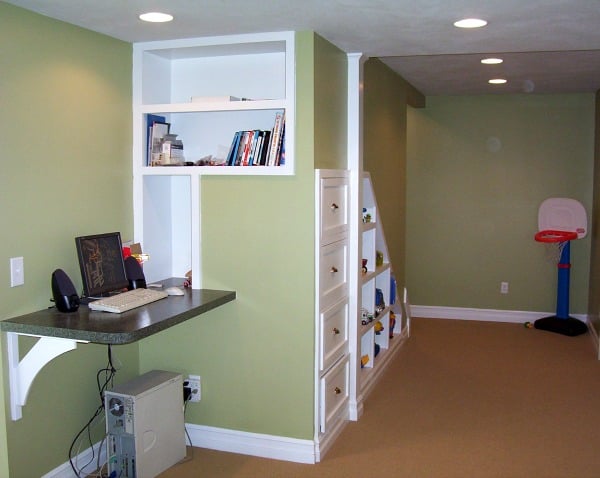 Bedroom
Small bedrooms can present a challenge. Some are so small that you can barely get a full size bed and dresser to fit. When furniture takes up too much floor space, custom built-in cabinetry may provide a practical solution. The custom built double dresser provides clothing storage and a place to put a small television.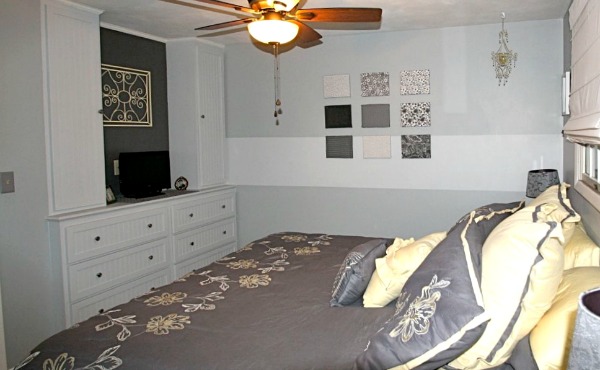 In a small bedroom, a modest change can make a big difference. Here is another small bedroom where natural wood built-in shelving was added to display photos and other cherished items.
Entryway
Entryways are often problematic. A hall closet with a rod for hanging coats and a shelf can get messy if you have an active family and coat racks are impractical. We built in overhead cabinets, lockers and cubbies to help a busy family stay organized.