Trims and moldings can help change the look and style of any home. They can be used to accentuate architecture and augment décor. When selecting trims and moldings it's important to take into account:
The architectural style of the home (colonial, craftsman, modern, etc).
The location of the room. If the space opens into other spaces (e.g., a remodeled kitchen in an open floor plan that includes a dining area and family room), try to match or at least complement trim-work in other rooms. If the space is separate, unique trims that complement the style of the home can be used.
The aesthetic balance in the room if there are structural elements such as a fireplace, built-in shelving, large windows or a vaulted ceiling.
The size of the room. Large moldings may not work in a small space.
The durability of trim options. For example, paneling can be more durable in some spaces and casing on a door or entryway opening is more durable than drywall.
Here are seven design ideas using trim to enhance the interior of your home:
1. Crown and Stepped Molding
Crown molding is installed where the wall meets the ceiling in a room or above cabinetry. It can be a simple piece of decorative trim or it a combination of many differed moldings. Stacked crown molding, where a number of pieces are combined, is referred to as "stepped" molding.
Crown moldings are made in a variety of architectural and decor styles that may be plain or intricate. Standard crown molding profiles include cove (a curved shape); ogee (an s-shape) and dentil molding (carved squares of rectangles).
Crown molding can be made from materials such as various wood species, medium density fiber board (MDF) and high density polyurethane foam as well as other composite materials. Crown molding is not only decorative but it can hide flaws in ceilings. It can also be used to create an illusion of space and height in a room.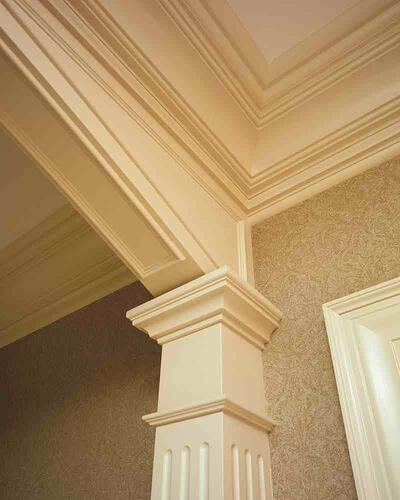 2. Ceiling Trims and Trusses
In addition to crown moldings, trims can be applied directly onto a ceiling. For example, a coffered ceiling is a specialty ceiling treatment with recessed panels framed by beams. Most of us are familiar with this type of ceiling in Craftsman style or formal, ornate homes. Coffered ceilings are a good way to hide support beams and provide a uniform look to a room.
Trusses are another way to create architectural interest in a room. Exposed trusses or beam ceilings can add rustic charm to a home, make a high ceiling seem lower or help mask transitions when a new room is added to a home. To install either beams or trusses, a ceiling should be at least 8 feet from the floor.
Depending on their function, ceiling trims and trusses can be made of wood, high density polyurethane foam, metal, fiberboard or other composite materials.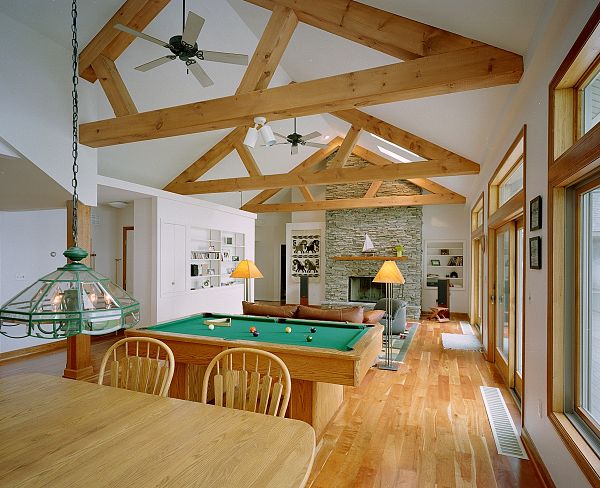 3. Columns
Interior columns are used to define spaces, decorative purposes or for structural support. They can also conceal support columns, heat ducts, pipes and wires. Columns are made of wood such as pine, oak, cherry maple or mahogany or from composite materials including fiberglass reinforced polymer. They also can be fashioned from sheetrock and trimmed with moldings.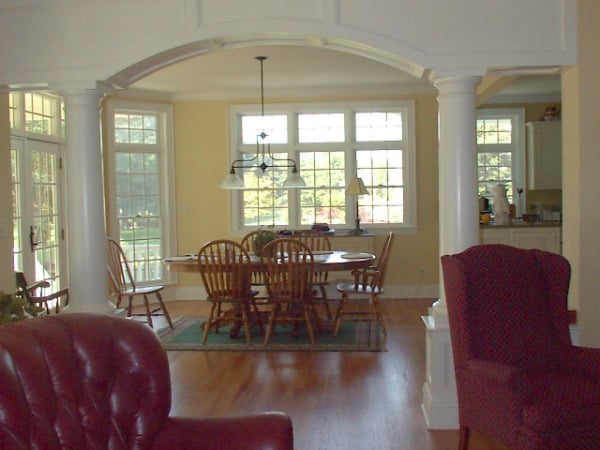 4. Mantels
A fireplace mantel can be one of the most stunning architectural elements in a home. Stepped molding, columns, panels and shelving can be combined to create a unique mantel, which can be a focal point in a room. Mantels can be built using a combination of materials including, wood, stone, tile, glass and an array of composite materials.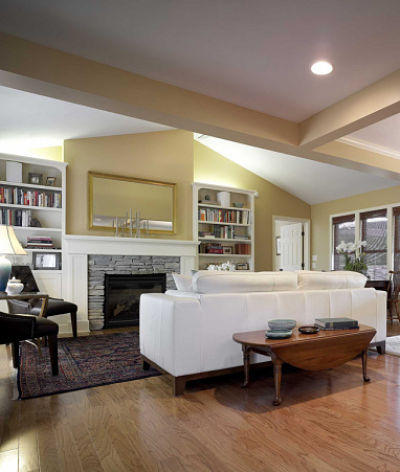 5. Baseboards
Decorative baseboards add a "wow" factor to a home and integrate rooms when used throughout the house. Baseboards come in a variety of widths and can be combined with shoe molding to accent floors and walls.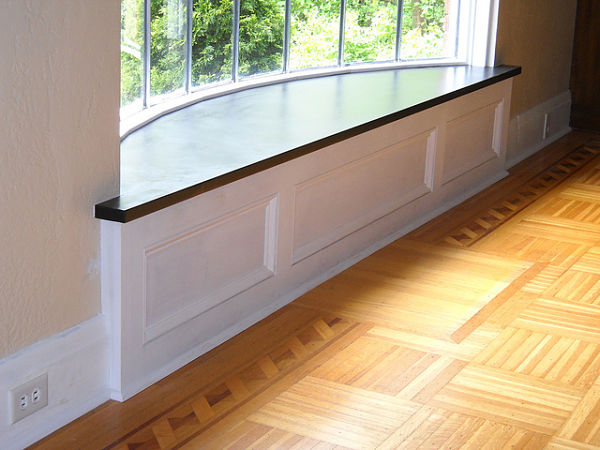 6. Wall Trims
Wall trims add style and flair. Wall trims are primarily decorative but can hide or camouflage flaws in walls. Installing shadow boxes, Judge's paneling and wainscoting requires special planning, measuring and attention to detail.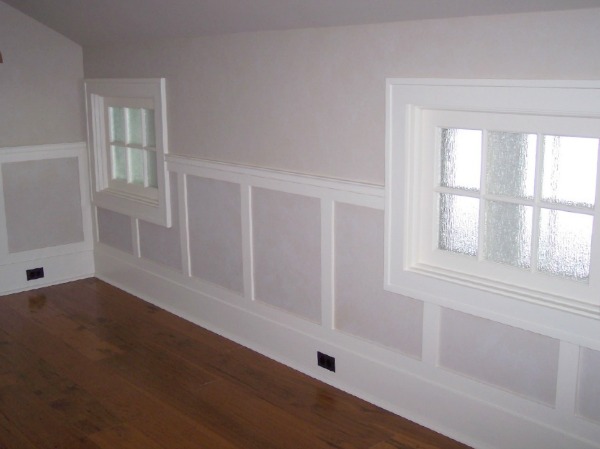 7. Door and Window Casings
Casings are the moldings that go around a door or window and define a home's interior. Wide, decorative door casings can make a room or hallway seem larger. The same is true of window casings. Casings can be simple or stacked moldings. They can be made from wood or composite materials that are made to look like stacked wood molding.