If you visited this year's Parade of Homes at Riverwalk in Brewerton, you saw some of the latest design ideas for Central New York homes. We encourage people who are planning a home remodeling project to visit the "Parade" to see products installed and gather ideas for their own projects.
Based on what the eight builders featured, here are some design ideas worth considering for your next remodeling project:
Bathrooms
Walk-in showers were featured in the master bathrooms.
Cambria was everywhere. It was used on vanities, shower seats and, in one bathroom, Cambria was used on a shower wall instead of tile.
Beautiful well-planned tile designs were featured in all bathrooms. Glass mosaic accent tile made bathrooms sparkle. Mosaic tile was combined with large field tile to create an easy to maintain shower. Smooth river rock tile was laid on the floor of one shower.
Half baths were places where decorators splurged. They used elegant fixtures, stylish cabinets, top-of-the-line vanity surfaces and creative colors and accents.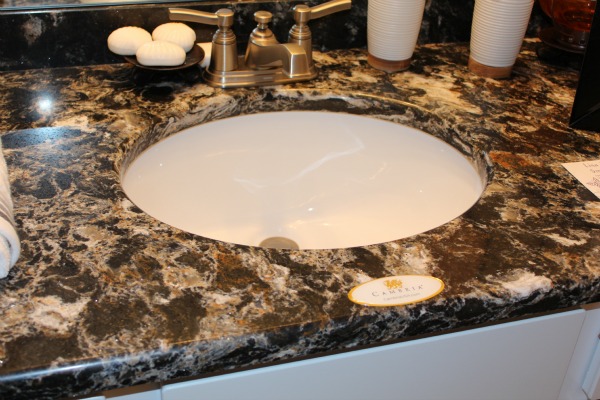 Kitchens
Dark wood cabinets were featured in most of the homes.
Cambria counters took center stage with a variety of new patterns that looked so much like granite that it was hard to tell the difference until the Cambria label was displayed.
Walk-in pantries. There were two walk-in pantries displayed, one with wire-shelving the other with wood shelves. Both were set up as a walk-in closet off the kitchen convenient for the cook with doors to hide contents.
Tiered islands with space for food prep and informal dining.
Stainless steel appliances.
Open Floor Plans
Most of the homes contained less than 3,000 square feet of living space. An open floor plan made the first floor of the home comfortable for the occupants and for entertaining guests.
Built-in shelving was essential in an open living space and provided a place for a television, books and other entertainment equipment; wine bottles and decorative displays.
Neutral colors such as grey, tan, off-white and gold were used to unify the living room, kitchen, center hall and in some homes, dining areas.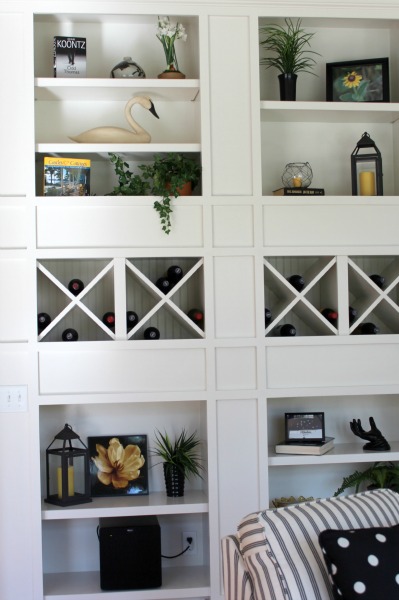 Colors
In all of the homes wall and exterior colors were subdued.
The design concept was to build homes that would blend with the natural beauty of the rustic location. With few exceptions neutral colors and earth tones were used on the exterior and interior of the homes.
Traditional pinks and blues were selected for a few children's bedrooms on display.
Flooring
Almost all of the homes had hard wood flooring.
Bamboo flooring was used in one home.
Wood floors were patterned to break up the open space in several homes.
An entry in one home had a decorative wood floor made from oak and cherry boards.
Several dining rooms had mixed wood floors featuring a field and a contrasting border.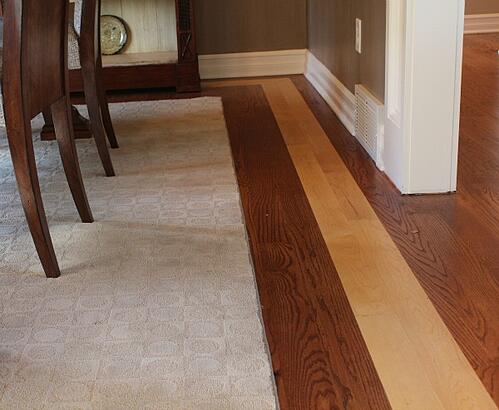 Many Creative Uses of Cambria
Counters and vanity surfaces in most of the homes.
Backsplashes in kitchens and baths.
A fireplace hearth.
Shower seats and shelves in bathrooms.
A shower enclosure.
A finished lower level featured a Cambria bar and cocktail tables built around basement support posts.
Molding accents
Pendant Lighting and Chandeliers
Three suspended pendant lights were used over kitchen islands in a number of homes.
Dining rooms and master bedrooms in some of the homes had coffered ceilings and ornate chandeliers.
Built-in Entryway Storage
Cubbies and lockers provided space for coats, shoes and gear in most homes.
The simplest solution for entryway storage was a bead board wall with hooks.
Benches were in several entries and provided storage space underneath for shoes and boots. Storage benches with a hinged seat and cushion were also displayed at the show.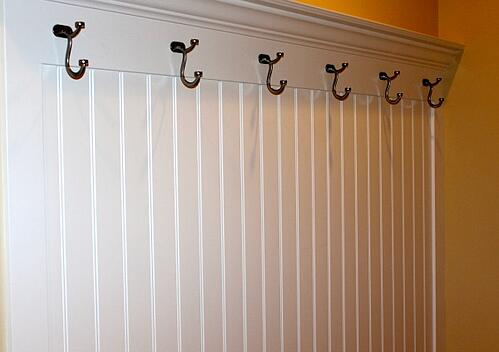 What design ideas and products did you like most at this year's Parade of Homes?