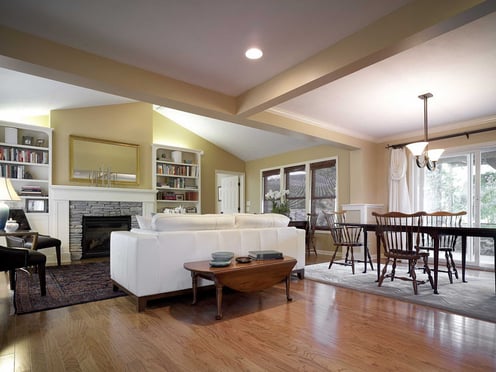 As we officially move into the winter months, the days are growing shorter and the long evenings of natural summer light have come to an end. As a result, the lighting in your home becomes even more important in order to prolong the winter nights and complete any evening tasks before heading to bed. The early nights will call attention to any of the areas in your home that may need some extra illumination. If you notice that your interior lighting seems inadequate, it may be time for an update. Below we've provided 5 tips on how you can make your home cozy and bright even as the winter darkness surrounds your home.
Set the tone with ambient lighting
Think of ambient lighting as the base layer of lighting in your home. It illuminates the whole room, and helps create the atmosphere of the space. Having a dimmer installed for your ambient light will give you the most control over how much light you allow into the room. This can be ideal before the sun sets, so you can make the most of any natural light while it's available. Then as it gets darker you can turn up the light to fully illuminate the room once the sun goes down.
Ambient lighting comes in many forms, from a simple ceiling light in the middle of the room, to recessed lighting, and pendant lighting. If you're considering pendant lighting, be sure to keep your ceiling height in mind so you don't end up having the lights hung too high (or too low). If you have a small space or lower ceilings, recessed lighting can be ideal as it will effectively light up a room while saving you valuable space.
Put task lighting to use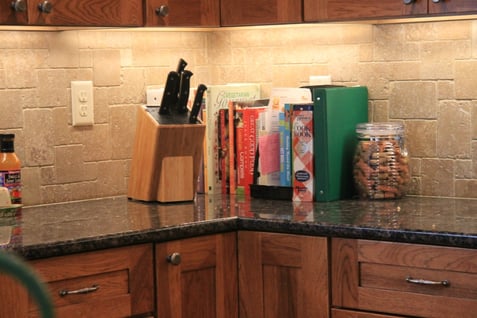 Once you've addressed your base layer of lighting, turn your attention to the function of each room. Do you have the lighting you need to complete the activities that take place in each room? This is where the aptly named "task" lighting comes into play. As it gets darker outside and natural light can no longer be relied on, task lighting will help light up the necessary areas of each room in your home.
For example, if you do a lot of reading in the living room, placing a reading lamp next to your favorite chair will allow you to keep turning those pages even after the sun goes down without straining your eyes. In the kitchen, under cabinet lighting in the form of LED light strips is especially useful. It helps illuminate the spaces on your countertop that can often stay in the shadows even with bright overhead lighting. After all, no one wants to be prepping dinner in the dark.
Add coziness and style with accent lighting
Not all lighting needs to be strictly functional. Make your home more inviting and add some style with accent lighting. This type of lighting can be a great way to showcase a piece of artwork or an architectural element of your home that you particularly like. Or consider using this type of lighting to replace wall art as a decoration. Unique floor and table lamps can add more style to a room, or make it feel more cozy. Hanging a chandelier over the dining room table or in the living room can have the same effect.
Change directions
If shadows seem to take over every corner of your home after the sun sets, consider using light fixtures like wall sconces that use up lighting to create a softer feel. These types of fixtures will help counter the shadows that harsh down lighting can cause.
Find the right glow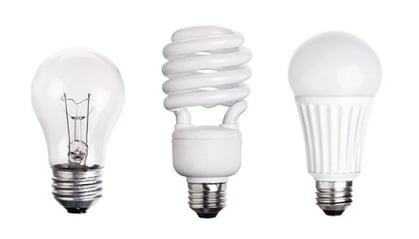 While the types of light fixtures you use are important, this isn't the only thing you should be paying attention to. The type of light going into the fixture matters too.
There are multiple types of lighting to choose from, including incandescent, compact fluorescent (CFL), and LED lighting. If efficiency is a concern, compact fluorescent lighting and LED light bulbs are the best choice.
Other than efficiency, you should also think about whether you want a warm or cool hue. If your walls are painted with cooler colors, consider a light that casts a warmer glow to add a cozy feel to a room. However, a cooler hued light can be ideal for more illumination—especially for task lighting to banish any lingering shadows.
Looking for more ways to make home improvements and make your home more comfortable? Contact the team of experts at McClurg! We've been providing home remodeling, construction, and repair for over 30 years.