Granite is one of the most popular products used in homes because of its beauty and durability. It is expensive but also adds value to a home.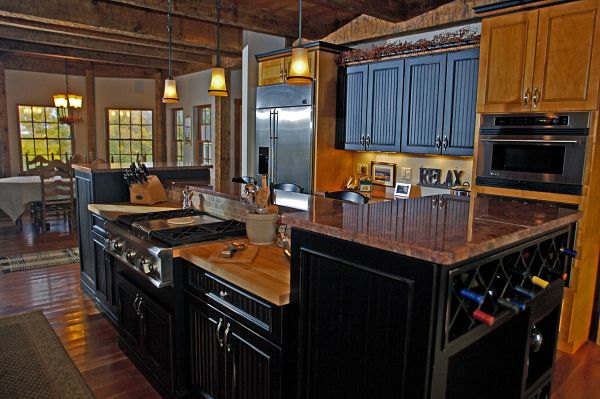 If you're considering granite for a remodeling project, here are five things to know:
1. Selecting Granite
Granite is a natural material mined from the earth composed primarily of quartz and feldspar. It is sold by the slab. Slabs come in different sizes ranging from about four feet to nine feet in length. If you are planning a kitchen remodel, you may need more than one slab. For a kitchen consider a large slab to minimize seams, a 9-foot slab may adequately cover a counter seamlessly. Select slabs from the same lot if your project requires that you use more than one for uniformity of color and pattern.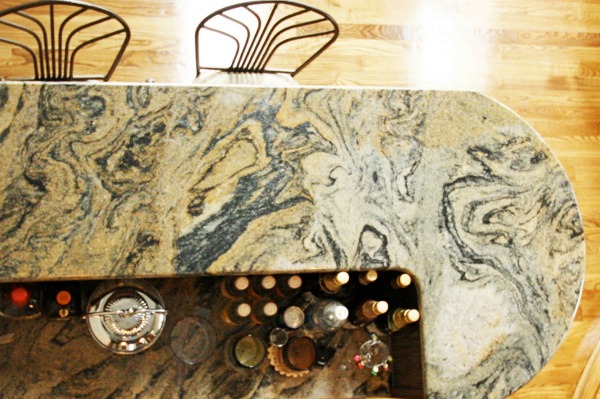 Generally granite slabs are 1.25 inches thick. Each slab will have a unique pattern, or movement. The price of granite can vary with color, rarity and quality of the slab, the type of edging and the number of cuts needed for installation.
Vendors offer samples of their granite products that you can take home and view with the lighting in a room or test before you buy for porosity and acid resistance. When testing granite samples keep in mind that the samples most likely are not sealed. Granite is sealed at installation and will require re-sealing at least once a year. You can test granite for porosity by leaving a few drops of water and oil on the surface and observing how quickly it is absorbed. Granite will darken if liquid is absorbed. Observe the sample after a few days, absorbed stains will sometimes dry out.
Another test to try with the samples is a test for acid resistance. Acid can dull the finish of granite. Place a slice of lemon on the surface. Look at the surface after about 10 minutes, is there dulling of the finish? Leave the lemon on overnight and check the finish.
Highly porous granite may require more frequent resealing, as will a surface that reacts quickly to acid.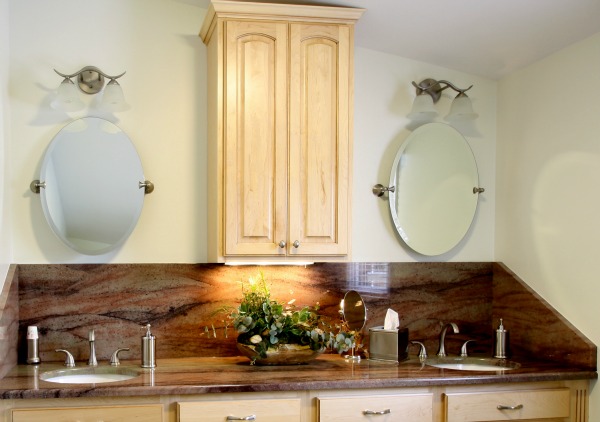 2. Finishes
There are three basic finishes for granite:
• Polished. A polished finish is glossy, smooth to touch and reflects light. A polished finish is the easiest to maintain and reduces porosity.
• Honed. A honed finish is a smooth matt finish without a reflective surface to cause glare. Honed granite is more susceptible to marks from fingerprints and watermarks and should be re-sealed every few months.
• Leather. A leather finish on granite is a textured finish that hides smudges and fingerprints. A leather finish works well on dark granite.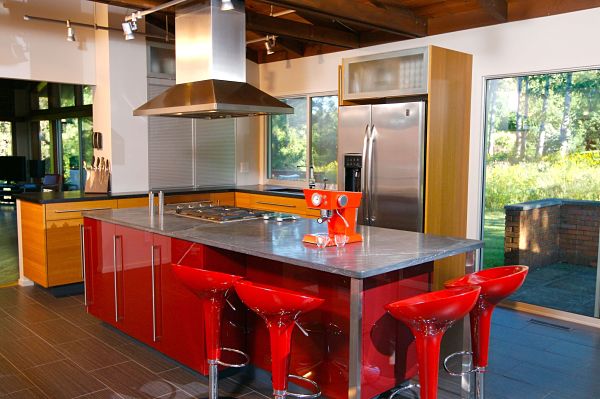 3. Edges
The type of edging you choose can impact the cost of fabrication. The most common types of edge profiles for granite are:
• Square. This profile works well on kitchen perimeter counters.
• Half bull nose. A rounded edge with a flat bottom.
• Bullnose. A full rounded edge.
• Beveled. An angle cut edge.
• Ogee. A curved cut edge often used on kitchen islands.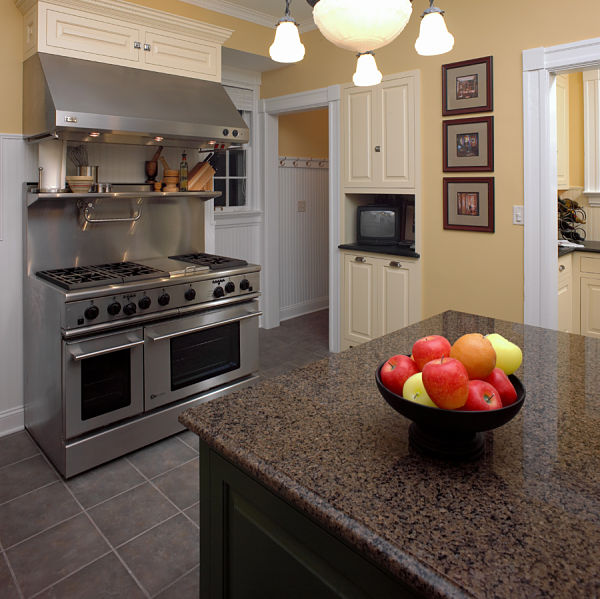 4. Care
Granite counters should be wiped daily with a dampened soft cloth. Mild non-abrasive household cleansers can be used. Granite should be sealed annually and some finishes more frequently. Check the vender's guidelines for granite maintenance.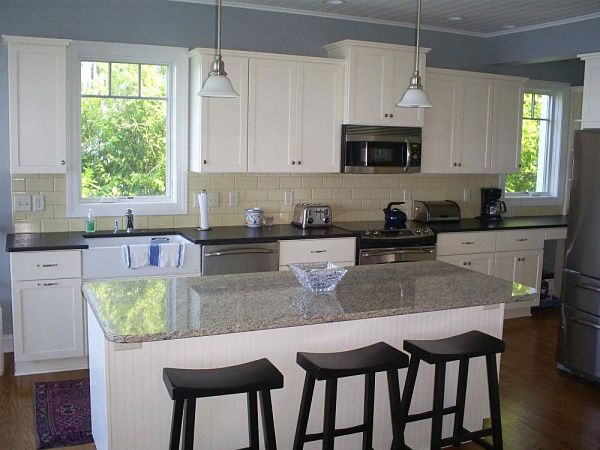 5. Other Uses
Granite can be used for fireplace surrounds and hearths, for threshold stripping in showers, shower seats and shower accent trims. Granite can also be cut into tiles and used for kitchen backsplashes. Its luster and versatility add style to a home.