Central New Yorkers look forward to the warm days and nights of summer when we can get outdoors to relax or socialize. To truly enjoy the season, it's great to have an outdoor living space right outside your door. That space can be a small sundeck or a large yard with a patio and pool. No matter what the size of your yard or house, an outdoor living space can be designed for your lifestyle and to add value to your home.
Here are eight popular design ideas for outdoor living spaces:
1. Pergolas
A pergola will provide shelter from the sun and can be built over a deck or patio to accommodate diners or sunbathers. Pergolas can also be freestanding and added to a garden to provide a shaded sitting area and a structure for climbing roses or vines such as clematis. A pergola can be a large or small structure and can augment the architecture of any style home from colonial to contemporary. Add lighting and comfortable furnishings to create an outdoor living space for entertaining and relaxing.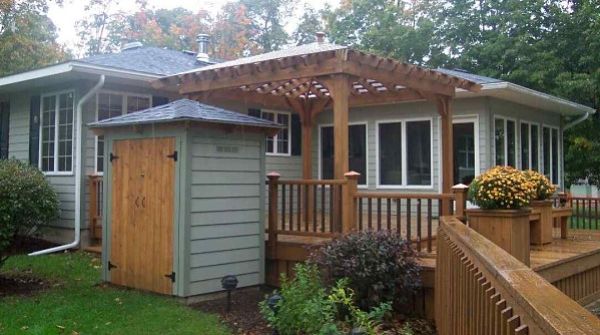 2. Sundecks
Sundecks can be designed for any size house, or to complement any architectural style. A small sundeck can hold a couple of outdoor chairs or a chaise. Composite decking and vinyl railings won't rot or splinter like wood and are easy to maintain. Just sweep or wash the sundeck with warm soapy water when needed.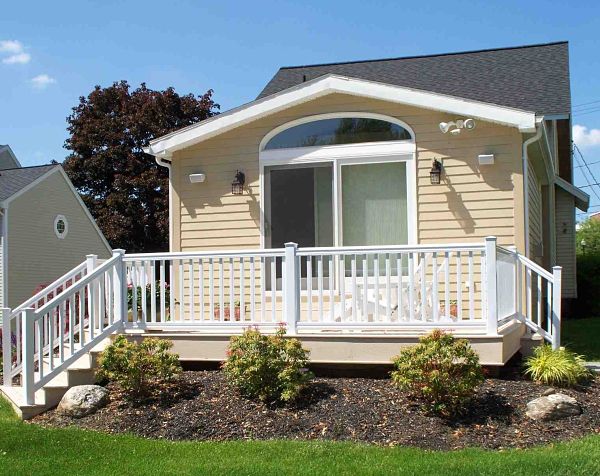 3. Outdoor Rooms
An outdoor room is a space that ties together a house and garden. Typically an outdoor room is a patio with comfortable furnishings for seating, dining, outdoor cooking or other purposes. Outdoor rooms can be created in phases to incorporate a firepit, outdoor fireplace, lighting, an outdoor kitchen, a retaining wall, a pergola, overhang or other features.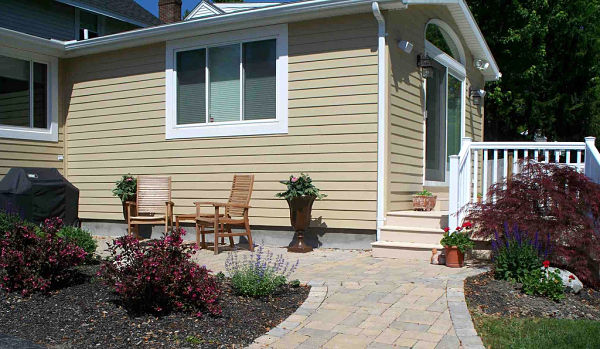 4. Outdoor Fireplaces and Firepits
CNY summers are short-lived. An outdoor fireplace or firepit can help to extend the season and the time you spend outdoors. If you like to cook outdoors consider adding a pizza oven to your outdoor fireplace. Pizza is hard to cook in a regular indoor oven because it requires a high temperature and a stone to bake properly. Home cooked pizza baked in a conventional oven often ends up with a soggy crust and can be disappointing. Pizza cooked in an outdoor wood-burning oven solves the problem and is delicious.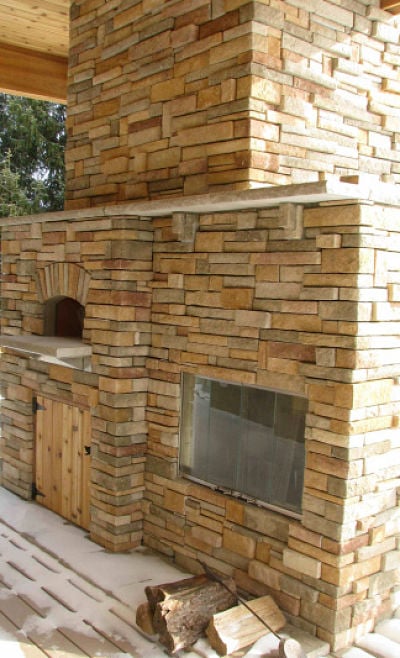 5. Integrated Decks and Patios
Building both a deck and patio area can provide extended outdoor living space by integrating a house and garden. Decking and pavers can also solve problems if there is an elevated exit from a house to a yard, such as the outdoor space shown in the photo below where the decking meets the threshold of the door and steps to the patio are part of the garden. Combining the deck and patio also provides a low maintenance solution to outdoor living.
6. Porches
People still love to enjoy summer days on a sheltered or screen porch. Porches help to cool and shade interior rooms and provide an outdoor space to sit, read or dine. To help keep porches cool, more homeowners are adding ceiling fans. Ceiling fans can also help keep the bugs away from an open porch.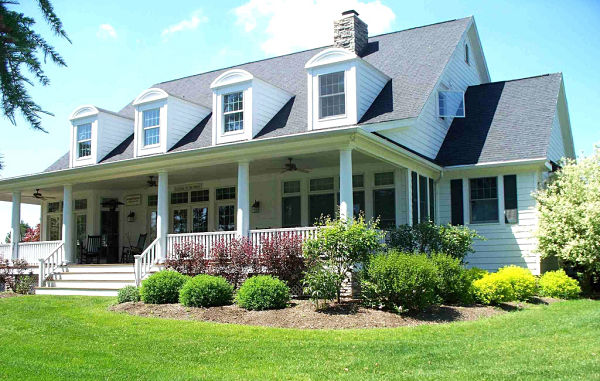 7. Built-in Seating
Custom built-in seating adds function to an outdoor living space when added to a deck or patio. It provides overflow seating for guests and reduces the clutter of extra chairs. Seating can be built around the perimeter of the space and can double as a storage space if the seat is hinged.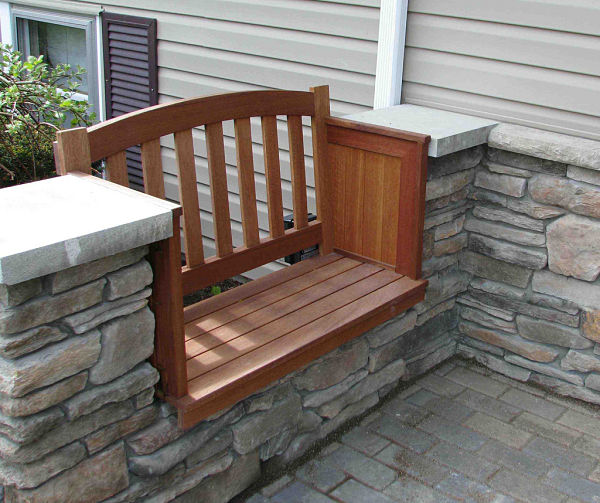 8. Outdoor Storage
Outdoor storage is essential if your yard includes a pool or a dock. It can be built into a deck or be a separate storage shed. A shed can be as elaborate as a pool house or a small structure built in a back yard.