Many of our customers have owned the house they're living in for decades. Over time, lifestyles change. If you purchased your home when your children were young, the kids have left the nest and are returning to visit (or sometimes move back) with young children. You may be living in a multi-generational household shared with a frail parent or older children. If someone in your household is challenged by health issues, your home may require changes to better meet their needs.
No matter what your situation, here are five universal design features that will improve the function, aesthetics and value of your home. I mention value because at resale, these features in your home will appeal to a broad range of prospective buyers.
1) No-step and accessible entryways.
If you are changing the entry to your home talk with your contractor about the feasibility of eliminating steps. There should be at least one entrance to your home where the threshold is flush. If you can't remove or reduce steps, add handrails to the entryway.
2) Wide doorway openings and hallways.
Wide doorway openings (32-36 inches wide) and wide hallway openings (36-42 inches wide) have a number of advantages. They make a home accessible for a resident who uses a wheelchair or walker, and make it easier to move appliances and furniture into and within the home. Wide doors and hallways also add to the aesthetics of a home by creating an illusion of open space that makes the interior seem larger.
3) Flush thresholds and uniform flooring.
Flush thresholds within a home help to prevent tripping and falls. Selecting uniform flooring for a home also reduces transitions from room to room. Get rid of throw rugs and have clear pathways around area rugs if you are using them in seating and dining areas.
4) Grab bars and non-skid surfaces in bathrooms.
Some of our customers put off installing grab bars in bathrooms because "it screams old age". NOT TRUE! Accidents often occur in bathrooms. Hotels have recognized this and have incorporated grab bars into most bathrooms. You may not have noticed them because they look like a towel bar. Non-skid floor surfaces in the shower and tub area are essential for safety. I also recommend a hand-held showerhead for your shower-stall or tub area. They're great for washing hair, keeping soap out of eyes, bathing young children and for those who need to be seated in the shower.
5) Lever door handles and rocker light switches.
Lever door handles improve access for people with poor hand strength or when your arms are full of packages. Rocker light switches require a quick touch to turn on.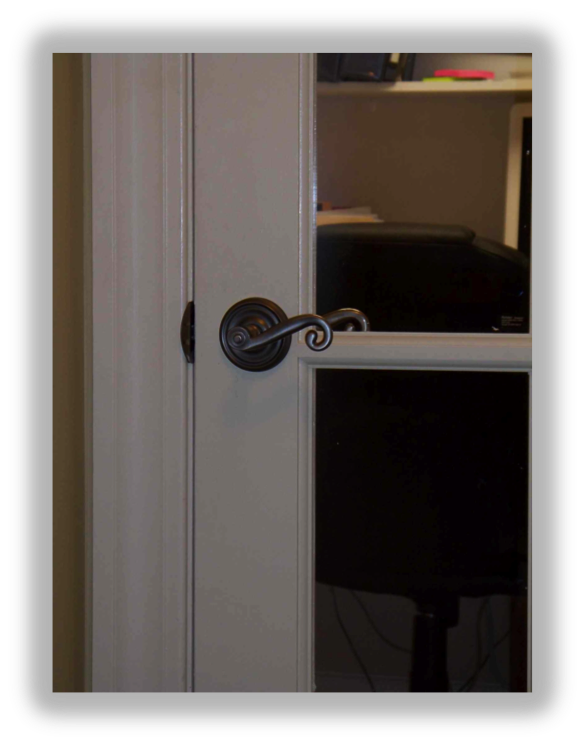 For more tips on improving the function and safety of your home, check out our "Universal Design for Kitchens" blog article and view our photo gallery of projects incorporating universal design concepts.
Also, watch WCNY's "Design for a Lifetime". Local resident Doug Hamlin and I were interviewed about building an accessible home and discuss "Universal Design" features.