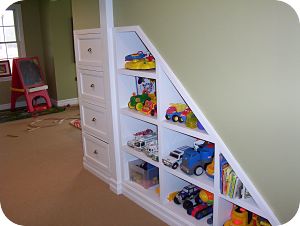 When we meet with homeowners to discuss their remodeling ideas, they often tell us that they need more storage space. To help you find solutions, we have developed a guide based on our 30+ years of experience. "Homeowner's Guide: Storage Design Ideas and Solutions for Every Room" is the fourth in a series of consumer guides we have developed to help answer your basic questions about home remodeling and renovation, and to share information to help make your project a great success.
Storage is always a concern for homeowners and one of the primary reasons for remodeling. This new guide discusses storage problems room-by-room and provides solutions that will add both function and value to your home. If you are planning a remodeling project, you will find ideas that will help you determine how to optimize storage for the items you use and display.
We have included online links in each chapter so that you can browse for some of the best products on the market as well as for more information and ideas about current trends in designing functional storage space.
The Guide addresses the following:
How to Organize Kitchen Storage
Universal Design – Kitchen Storage Ideas
Create More Bathroom Storage Space
Bedroom Storage and Closet Organization
Storage Ideas for a Welcoming Entryway
Storage Ideas for Families On-the-Go
Family Room Storage Ideas
Taming the Laundry Room
Basement Storage Ideas
Garage Storage Solutions
Useful Attic Storage Ideas
Adding An Outdoor Storage Shed
And, please download our other free homeowner's guides:
We hope you find this information helpful as you plan your next remodeling project.