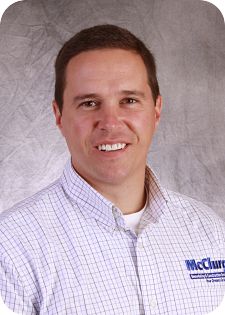 Today's guest blogger is Jayson Breckheimer, a Project Consultant specializing in Design/Build applications. Jayson has worked with the McClurg Team for a year. He previously owned and operated a home building and remodeling company for 9 years. Jayson attended SUNY Canton and has certificates in Construction Technology, Heating & Plumbing, and Electrical Construction and Maintenance, as well as an Associate Degree in Applied Science.
By Jayson Breckheimer, Project Consultant
When working with homeowners on a kitchen remodeling project, one of the services we provide is to take them to showrooms and retailers to shop for the right appliances. By "right" I mean appliances that fit the space, style and budget for each project.
If you're remodeling your kitchen or if it's time to replace your kitchen appliances here are some tips to make the process easier and get the most for your money.
Size up your space before choosing appliances. The dimensions of your kitchen will be the primary factor for determining what appliances will work in your kitchen. If you're remodeling your kitchen you should have a plan in hand that will identify the placement and space allotment for appliances. If you're replacing appliances, note the dimensions of your current appliances – height, width and depth, before beginning your search.

Do some online research before heading to the store. With all of the resources there are online, you should be able to learn a lot about products before visiting showrooms.

You could start with Consumer Reports. A special issue "Kitchen Planning and Buying Guide" is published annually and is available online to subscribers. The objective of the publication is to guide you to products that provide "the most bang for your buck". People who have purchased products also provide their assessment. A word of caution - people who have had problems with a product are the most likely to post comments. Read the reviews but also talk with salespeople and ask about returns and repairs, or better yet, talk to friends who may own the appliances you are considering. Also, Consumer Reports' July 2011 issue, available now, has a special kitchen report with ratings and 400+ appliances.

Check out manufacturer's websites. There you will find model numbers, information about features, pricing and dimensions.

Google the product online to find out what other consumers are saying. Again, be mindful as you read these reviews, those who have experienced problems are likely to post online as opposed to those who are happy with the product. However, look for common problems in the reviews posted or attributes noted by those satisfied with their purchase.

Bring your kitchen plan or dimensions for the appliances and a notepad with you when you visit a showroom. If you want to see appliances and compare features some of the best local showrooms are Sears, Olums, Home Depot, Best Buy and Lowe's. Take time to observe how the appliance is constructed, collect product brochures and look for EnergyStar ratings. Larger stores may have appliances that are unique to that retailer because they are able to negotiate directly with a manufacturer. Be sure to note:

Model numbers

Dimensions

Special features

Warranties

Pricing

Any special requirements for installation that you may need to discuss with your contractor.

Who installs the product?

Who services the product when repairs or parts are required?

When you're ready to buy, shop for the best deal. You can save hundreds of dollars on appliances by taking time to compare prices among vendors. Some vendors don't have extensive showrooms but may have the best price if you provide manufacturer and model information. When you shop:

Get a written quote. Most retailers will provide a written quote to assure pricing and may include an "expiration" date on the quote.

Don't be shy about "haggling". If you are purchasing several expensive appliances you may be able to negotiate with vendors for a 'package' discount.

Ask about fees for delivery, installation and removal of old appliances. These fees vary significantly among retailers.

Shop local discounters. You may possibly find the best price at retailers like Riester's in Auburn, Ra-Lins in Syracuse or Venesky's in Liverpool.

Keep your eyes open for sales. Register online with retailers to receive notices of sales. Look for closeouts of discontinued models of large appliances which often occur at the end of the year, you could get a great deal!
Have you purchased kitchen appliances recently? What advice would you give to other consumers?