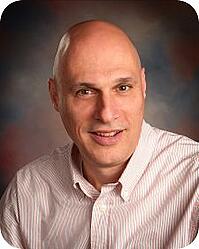 Today's guest blogger is Vince Petralito. Vince joined McClurg in 2004 and has more than 25 years experience in the residential construction industry. He attended Onondaga Community College for commercial design and is an EPA Certified Renovator for Lead Safety.


By Vince Petralito, Project Consultant

At some point, most homeowners will face the task of having to replace windows. You'll know when it's time if you see one or more of the following signs:
A draft of cold air coming in from the window sash and frame in the winter months or if you feel heat when standing near the window in the summer. To test for drafts, use a smoke pen. It will blow smoke into the house if there is a draft. Inefficient windows can add to your energy bills.
Peeling paint around the exterior of the window, which may be a sign of condensation or rot. Test the wood frames for rot by lightly pressing the wood with an awl or other small pointed tool. If the tool is easily pushed into the wood, it may be decaying. Be careful not to do damage to the window while checking for rot.
Cracks in window panes or casing.
Condensation on the window or between the window panes. Condensation can cause mold to grow.
If your windows need to be replaced, you have multiple product options. Two popular options are vinyl or wood frame windows.

Vinyl vs. Wood Replacement Windows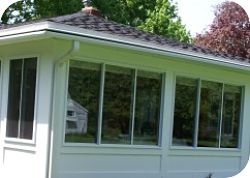 Vinyl windows have many advantages. They come in an assortment of colors and once installed require no painting or staining. They are easy to clean and may be less expensive than wood. Vinyl or PVC is considered to be a "green" product because it is sustainable. PVC does not require burning or generate harmful gases in its production.

Wood windows have an aesthetic appeal and can be stained to match the décor of your home. Wood framed windows are also well insulated. The downside of wood replacement windows is that they do require painting or staining both at the point of installation and throughout the life of the window and they tend to be more expensive than vinyl windows.

Most of the homeowners we install wood windows for favor either Thermal Industries replacement windows or Anderson windows.

ENERGY STAR Rated Windows

When you select replacement windows for your home look for ENERGY STAR labeled products. ENERGY STAR labeled windows will feature either double or triple glass panes. You may qualify for a tax credit if you purchase ENERGY STAR windows before December 31, 2011.

Benefits of Replacing Windows

There are benefits to consider when you decide to replace your home's windows:
New windows will improve the appearance of your home.
You could save as much as 30 percent on your heating and cooling costs.
New windows are quieter and provide a barrier to street noise and wind.
New windows have low emissivity (low-e) coatings or contain argon or krypton gases which block ultra violet rays from the sun. According to Anderson, low-e windows are "up to 56% more energy-efficient in summer and 45% more efficient in winter compared to ordinary dual-pane glass. Depending on where you live, that can cut your energy bills up to 25%. The innovative coating reduces water spots and makes cleaning easier. These windows block 83% of UV rays that can fade fabric and damage furniture".
New windows are easy to maintain. Sashes tilt in for easier and safer cleaning.
While replacing windows can be a costly project, it is worth the investment. According to Remodeling Magazine, the return on your investment at resale of your home is 69 to 70 percent and yields one of the highest returns on a home improvement project.

What do you think about the new window replacement products?