Central New York winters can be long and harsh. Winter is a good time to focus on your home and undertake updating the interior or addressing repairs you may have been putting off. Some homeowners we've worked with have found that winter is the perfect time for home remodeling projects. If you're finding that you need extra space, winter can be a great time to start a basement remodeling project.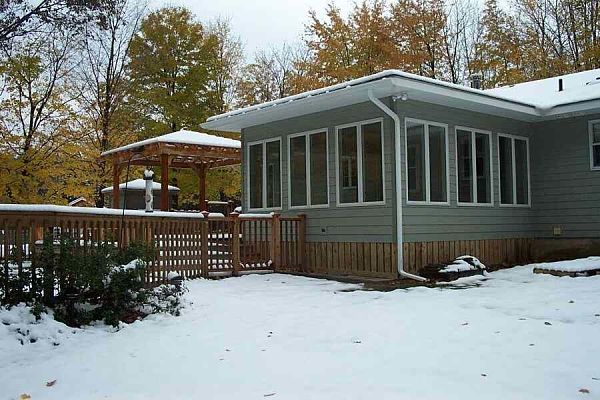 This porch addition was built in winter to be ready for the warmer days ahead.
If you're thinking about a home remodeling project, here are seven reasons why winter may be the best time to do your project:
1. Convenient Project Scheduling
It is usually easier for contractors to schedule work in winter months especially if painting, replacing flooring, updating lighting and plumbing are involved because there is a lot less exterior work being done. This will free up a contractor's schedule for interior projects such as painting, replacing flooring, repairing drywall, updating lighting and replacing cabinetry.
2. Contractor Availability
During the winter you may find that your contactor may have more time to work with you in planning and designing your project. This would be a good time for refining the details before the work begins. This process may take longer as work picks up for your contractor in the spring with outdoor projects.
3. Avoid Manufacturer Spring Price Increases
Now is the time to look for and take advantage of reduced prices. If you're remodeling your home, you may find close-out prices on appliances and be able to purchase materials before manufacturers increase prices. Typically, we experience price increases for lumber products, windows and cabinet lines in the spring. During the winter, manufacturers may feature special offers to reduce inventory.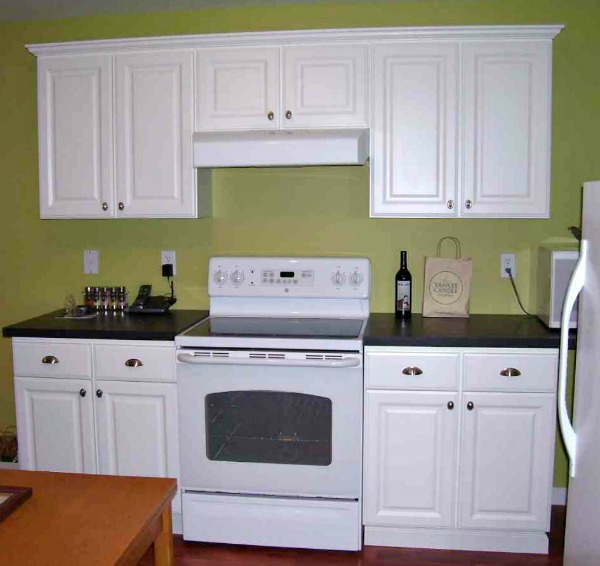 If you're planning a basement remodeling project that includes a kitchenette, winter is the time to take advantage of pricing on appliances and cabinets before spring increase arrive.
4. Clean-up
While some homeowners will wait until spring to remodel because of concerns about dust, fumes and areas for staging the work, current technologies and clean-up methods do control these problems. Fans with negative pressure, plastic zip doors, and sealing off heat ducts with a filter will contain dust, debris and fumes to the work area.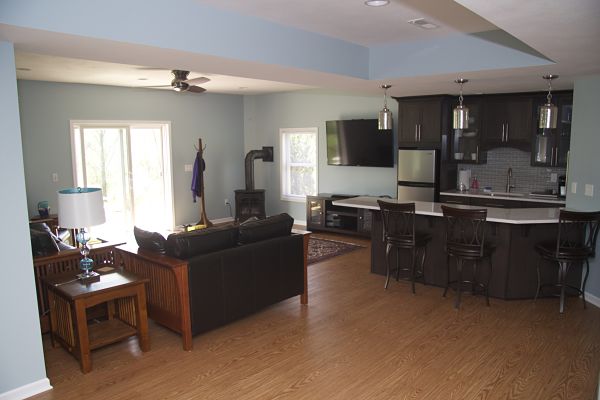 Remodeling a basement can provide a place for activities during winter months. This multi-purpose basement conversion includes a kitchen and living area.
5. Permit Approvals
Government agencies are usually less busy in winter, which makes it easier and quicker to obtain necessary permits.
6. Outside Projects
If the weather cooperates, you may be able to work with your contractor on outside projects to get ready for spring. While we wouldn't recommend outside painting during the winter, we have built decks, porches and additions for our customers in winter.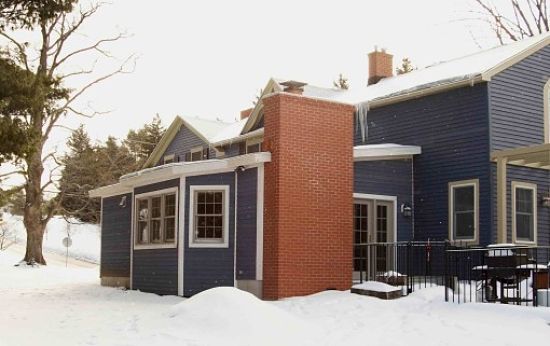 This sunroom addition was completed during winter months.
7. Vacation Time
If you are planning a vacation this winter, it may be an optimal time to have work done in your home to avoid disruption of your daily activities.
Editor's note: This post was originally published on December 7, 2010 and has been updated to provide new or additional information.