4 min read
4 Patio Design Ideas To Get Your Outdoor Space Ready For Entertaining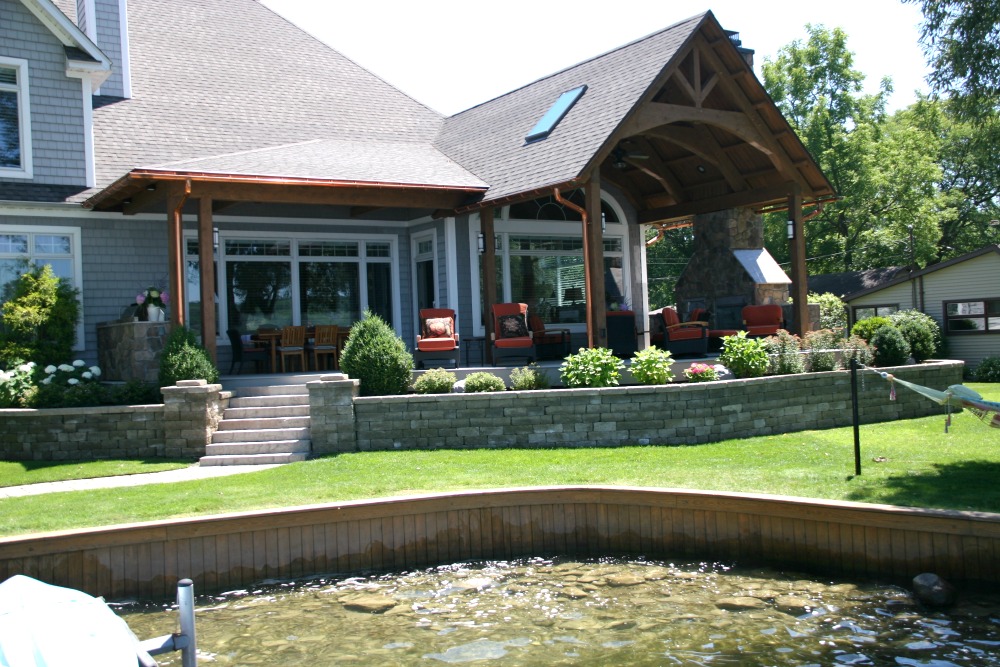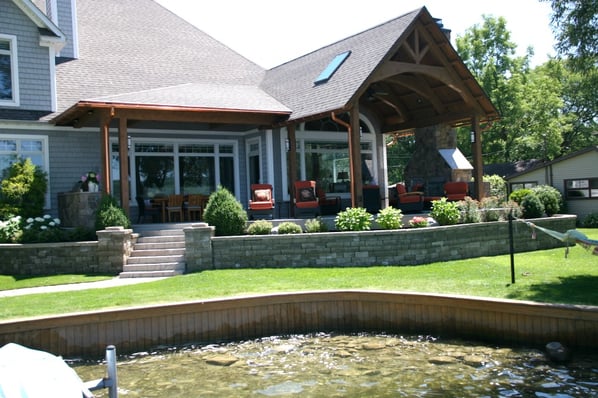 Now that the snow is gone and warmer weather is here, it's much easier to envision hosting family barbeques and outdoor dinner parties. It may be easy to picture, but if you look at your backyard thinking you don't have the right space to make it happen, these 4 patio design ideas will give you some inspiration. Once you settle on a plan, hiring a trusted design-build contractor like McClurg will make it possible for your outdoor entertaining dreams to become a reality.
Build It Out
Looking over your backyard at a 10' by 10' concrete square wondering how you can entertain in a space you can barely hold a grill and a table? It might be time to consider building out your patio for more space. Speak to your design-build contractor about laying additional concrete or pavers.
If you want to do away completely with your existing patio to create a seamless look, consider the different materials available and what will work the best for the space you have. Use your home for inspiration both for colors and the materials used. For example, if you have limestone on the exterior of your home, then you may want your patio to have limestone as well.
Climate should also be considered. Living in Central New York, the temperature fluctuations can be extreme. If you want a brick patio, keep in mind that brick is porous and retains moisture, so it tends to crack in freezing weather. If you have your heart set on this material, know that bricks will have to be replaced over time and will involve some upkeep.
Light It Up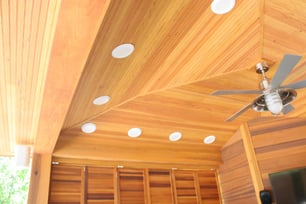 Whether you plan on entertaining late into the night, or simply want to be able to have a night time dinner alfresco, having lighting installed on your patio can create a better atmosphere as well as improve functionality. Summers in CNY always seem to go by too quickly, but being able to use your outdoor space at night can help you make the most of the warm weather.
String lighting can create a welcoming and cozy atmosphere—perfect for hosting small dinner parties. If safety is a concern, install LED lighting for the pathway leading to your outdoor space, or to illuminate any steps. Or if you have a covered patio, consider installing a combination light and ceiling fan to light up the space at night, and promote air flow during humid summer days.
If you don't have an outlet available, have your design-build contractor install the necessary wiring to get your patio set up to support the lighting you're considering for the space. Looking for efficiency? Solar lighting is another option, only turning on once the sun goes down. Most types of lighting fixtures are available in weatherproof outdoor versions, including track lights, wall sconces and recessed lighting, so your guests will be able to view your patio in the best light—pun intended.
Go Under Cover
Like lighting, a patio covering can help you get the most out of your outdoor space. It can provide shade and shelter from the elements, keep insects at bay, and protect your furniture and décor. Before you settle on one idea, weigh out your options. For example, do you want your covering to be permanent or semi-permanent? Simple or more like a full-fledged roof?
If you want to go for a more minimal look, consider a simple pergola. These free-standing structures have open sides and either a slatted or solid roof. They're the perfect blank canvas for climbing plants which can provide shade, or can serve as an anchor for the string lights mentioned above. For a sturdier, more permanent patio cover go with a full roof that can be attached to your home. An option like this can allow you to add a heightened feeling of luxury and convenience to your space with electric lighting and heating.
For the best of both worlds consider a combination of both. If you want a more open feel attach a simple open-roofed pergola to a more permanent roof. Or attach a retractable awning to your home that extends over your patio so you can have cover in inclement weather, but also have the option to let sunlight into your space on a gorgeous day.
Bring the Inside Out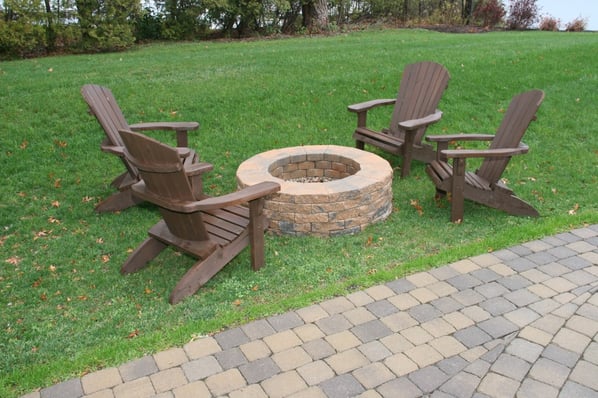 If you're serious about entertaining, you know the main concern is the comfort of your guests. Even if you plan to keep your patio space more limited to family get-togethers, you still want it to be a space that's enjoyable to be in—otherwise, you're likely to find everyone inside. So why not bring some of the inside amenities outside?
New York summer days are warm, but if you want to use your patio in the spring or fall, you might want to consider having a fire pit installed to ward off chilly nights. The warmth and light it gives off creates a great focal point that people won't hesitate to gather around. Bonus fun for the family? It provides a great place to roast marshmallows for s'mores.
If you want to equip your patio to prepare more than just s'mores, consider adding a designated grilling station or a full outdoor kitchen and bar to your patio space. Having these amenities outside can save you the trouble of running back and forth between your indoor kitchen and patio when preparing food for guests, so you don't have to miss out on the action outdoors.
Have additional questions on how to best utilize your outdoor space? Don't hesitate to contact our experienced team of design build contractors at McClurg! We work with you every step of the way to take your vision from design to reality.