Here in Central New York, we know we're in for a long, cold winter… but there are plenty of remodeling ideas that will make your home both comfortable and cozy for the upcoming season.
Fireplaces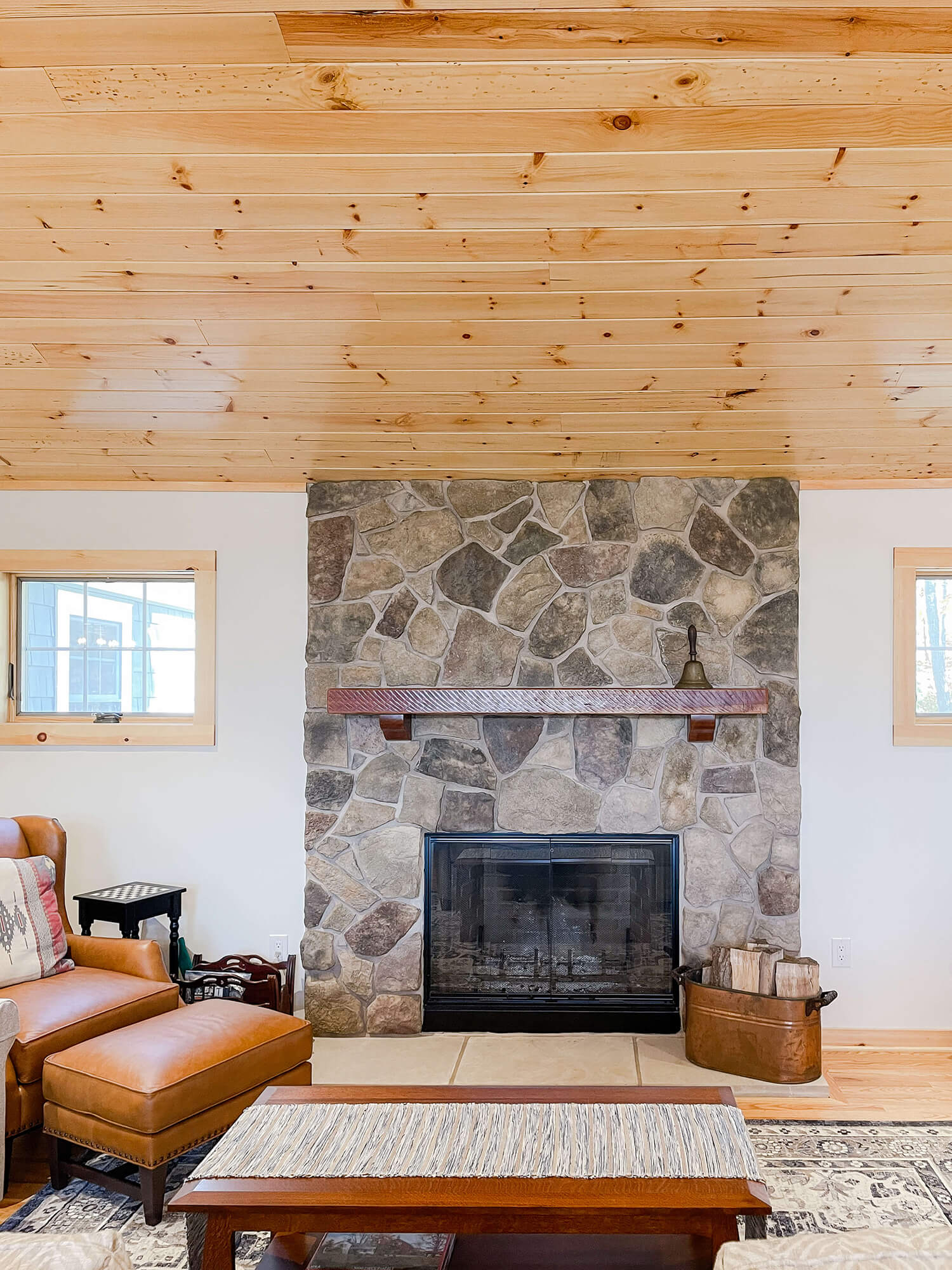 Are you thinking about adding a fireplace to your home? Not only will it add an extra source of heat, a fireplace creates an attractive focal point in any room, particularly living rooms and master bedrooms. If your home already has a fireplace that you rarely use, give it an update! Whether you're going for a more modern look or an antiquated look, design details are important to help define the style and mood of the space. Mantel design, the surround, hearth, and the fuel source are key elements to consider when updating or adding a fireplace to your home.
Radiant Heat Floors
Radiant floor heating makes for a great addition to any space, especially basements and bathrooms. This type of heating sends heat directly through the floor, and since heat rises naturally, the rest of the room will warm up evenly. While this type of heating may cost more up front, it can be more cost effective in the long run when compared to baseboard or forced-air heating. Having warm feet and a lower utility bill – it's a win-win.
Energy Efficient Windows and Doors
When temperatures dip below freezing, you'll want to make sure your doors and windows are properly sealed. Air leaking around these areas creates drafts, and causes your home heating system to work even harder, increasing energy costs. Weatherstripping is one way to cut down on the drafts, but if your home has old windows and wooden doors, it might be time to consider an upgrade.
When searching for new windows, make sure you look for the ENERGY STAR label, as these have double and sometimes triple glass panes. For doors, fiberglass or steel will do a better job of keeping out the cold, and they're also easier to maintain than traditional wooden doors. Switching over to energy efficient windows and doors will keep the heat in and the unwelcome cold out.
Spa Bathroom
While the weather outside is cold and dreary, create a slice of paradise inside. One of the best places to do that is the bathroom. A few updates can elevate this space from strictly functional to completely luxurious.
If you're not ready for a full bathroom renovation, the tub or shower is a great place to start, and can make a big impact on the overall space. Small updates like installing a steam or waterfall style shower head can completely transform your shower experience. If you enjoy taking baths, consider adding a free-standing tub. These tubs can come in the form of a simple soaking tub, or have more therapeutic features like jets or a heated backrest. Whether you're looking for a classic claw foot style or a sleek modern tub, it can serve as the focal point for your bathroom as well as a place to unwind after a long, stressful day.
Contact our team today to start discussing winter renovations and updates. Our team will work with you through every step of the way!