Central New York summers come and go much too quickly. Homeowners in our area truly appreciate the season and enjoy outdoor living spaces. If you're planning to build or replace a deck, there are many new decking products and features to consider that will add beauty and comfort to your home.
Decking manufacturers have expanded their product lines to include new concepts in lighting, railing, balusters, glass panels, furniture and storage accessories. Electronics manufacturers are producing televisions and audio equipment for outdoor use that can be added to a deck.
Here are some of the latest trends in deck design and decking materials:
Railings
There are great railing products available to finish off your deck. If you plan to construct a deck with pressure treated wood, you may want to consider composite deck railings or vinyl deck railings, which are attractive, durable, rot-free and splinter-free, for your project.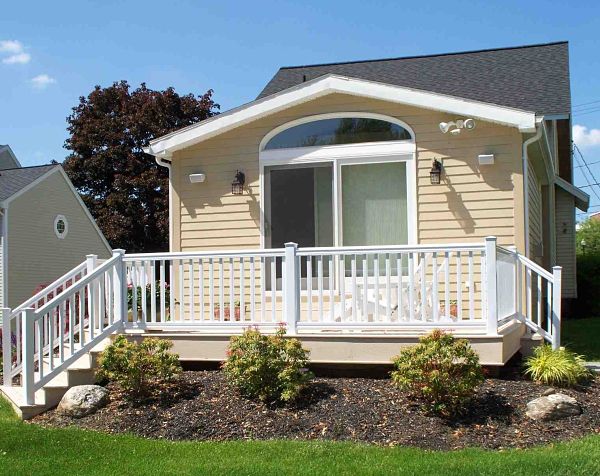 Balusters
Balusters come in a range of materials and styles. Wood spindles have been the traditional look for a deck but now there are composite and vinyl balusters that provide the look of stained or painted wood and are easy to care for. Aluminum balusters come in a variety of shapes and can be integrated with other materials to create a unique look for your deck. Panel balusters are also used for decks. Glass panels provide an unobstructed view while lattice panels are used primarily for privacy.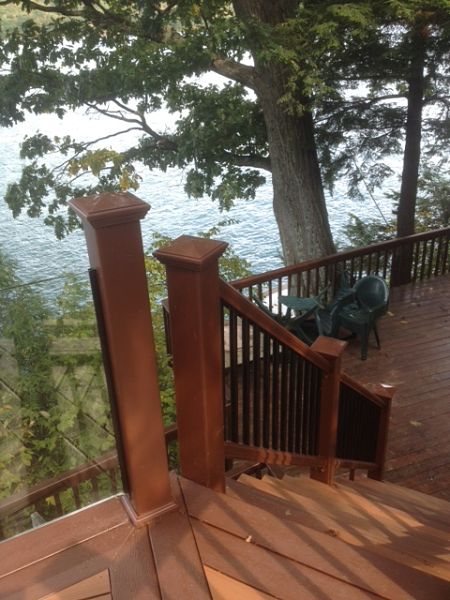 Lighting
Lighting is essential on any deck for function, aesthetics and safety. Lighting can be integrated with deck rails and controlled with dimmer switches. One interesting product on the market is recessed lighting that can be installed on deck rails to illuminate the perimeter with downlights. LED lights can also be placed in deck floor boards to create an uplight effect. Low voltage deck lighting can be installed in deck post caps, on stairs or integrated with arbors and pergolas.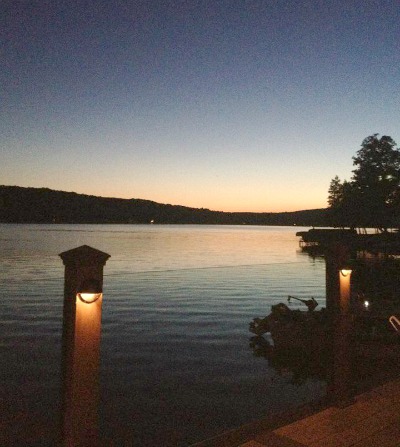 Furniture
Furniture made of deck material will withstand sun, wind and rain. The most common type of furniture composed of deck material is perimeter bench seating. Tables can also be constructed with deck material. While most of these projects are custom-built, bench and planter kits are also available to accessorize your deck.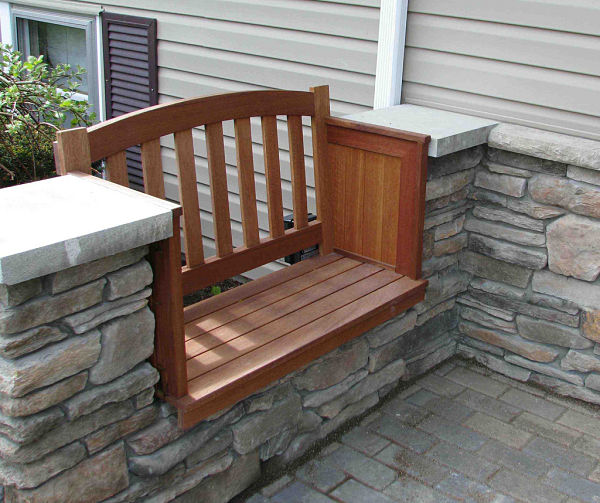 Storage
If you have an elevated deck, storage can be built underneath. Special storage units are available to store deck furniture. These units are waterproof, match deck stains and offer an alternative to storing furniture in your garage.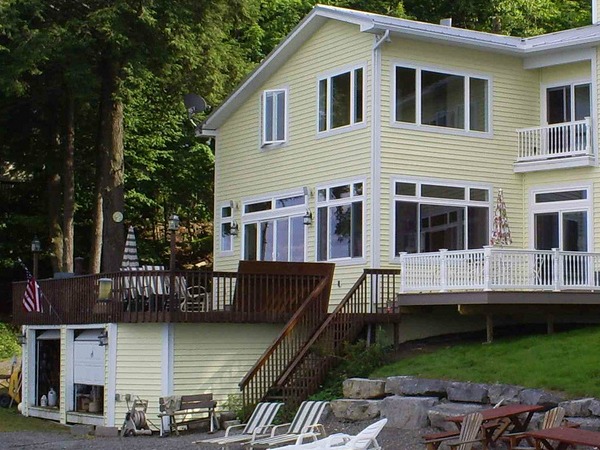 Deck Drainage Systems

If you have an elevated deck and want to protect what's underneath from the elements, especially items such as patio furniture, an outdoor kitchen, electronic devices, power equipment, items you want to store over the winter or even a fully enclosed room, deck drainage systems designed to divert water are available.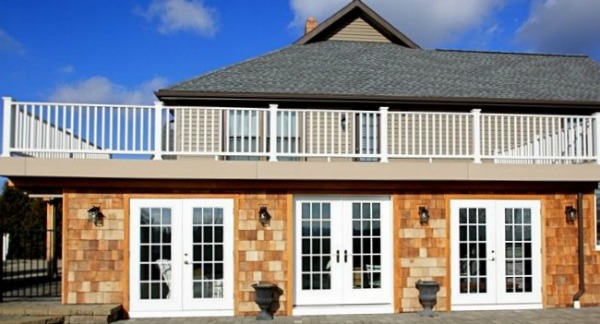 Composite Decking

You will pay more for composite decking, compared to pressure treated wood, but it will hold up much longer and usually comes with a 20- to 25-year warranty. Composite decking is eco-friendly and fairly easy to maintain. Among the composite decking products we use are: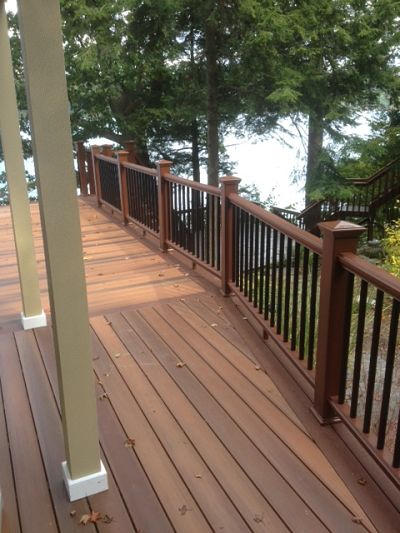 Vinyl Decking

Vinyl is the most durable deck material. It will last 25 to 50 years and is comparable to composite decking in price. It requires the least amount of care. An occasional hosing will clean it off. Products we use include: