If you have been considering a remodeling project such as updating a kitchen or bath, or adding a family room or deck, you may have started to do some research for ideas, information about products and remodeling costs. You may also be wondering if the project will add value to your home and if you will receive a return on your investment when you sell your home.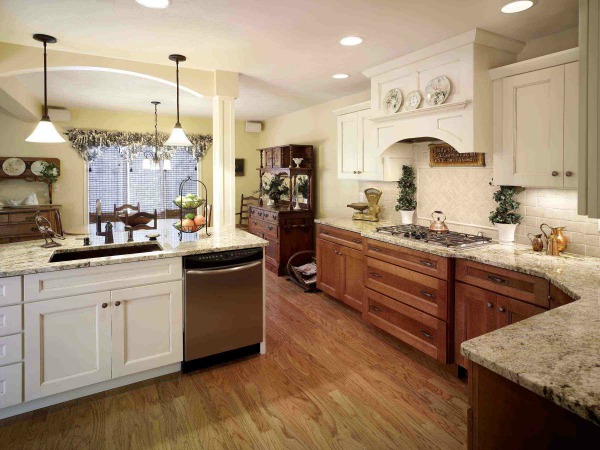 2014 Remodeling Cost vs. Value Report for Syracuse
Over the years we've found that the annual Remodeling Cost vs. Value report published by the owners of Remodeling magazine, an industry trade publication, provides some helpful information about the cost of popular remodeling projects. This year, the publishers have introduced a report for Syracuse – Remodeling 2014 Cost vs. Value Report for Syracuse1 – that compares data in our market to national averages and averages for the Mid-Atlantic region, which includes Syracuse.
As you read the report, it is important to note that the remodeling job cost data is based on 35 specific projects that include specific dimensions, construction methods and materials and are adjusted for regional differences in labor costs. The report also provides data on the expected resale value of the remodeling project when you go to sell your house. The resale value takes into account local real estate market trends.
Why Homeowners Remodel
For many of us, our home is a major investment and asset. We find that most people remodel primarily because they want to enjoy their home more. An outdated kitchen may not accommodate the latest appliances or be open enough to entertain family and friends. Bath fixtures inevitably wear out over time and adding a soaking tub or walk-in shower is a great way to relax and unwind. Sometimes, there is just a need more space, which can be achieved by converting a basement into living space or building an addition.
How Much Will It Cost?
When we meet with homeowners during an initial consultation to discuss their remodeling ideas, one of the first questions usually asked is "How much will it cost?" Costs will vary depending on the extent of the project and what the homeowners have in mind. Based on our experience with similar projects, we are able to provide a range that helps in setting the budget. Keep in mind that remodeling costs depend on many factors including:
Specifications for the project
Labor required for the job
Unforeseen problems that are discovered during the course of construction such as structural issues, mold or rot, and the condition of mechanicals.
Five Remodeling Projects
The Remodeling 2014 Cost vs. Value Report groups projects into two categories: midrange and upscale. Here are five upscale remodeling projects addressed in the report that we see a lot of interest in here in Central New York, and photos from a few of our recent projects:
1. Kitchen Remodel
We do a range of kitchen projects, from minor updates to creating large kitchen additions. One of the most popular kitchen projects among Central New York homeowners is upgrading cabinets, counters and appliances, adding storage and counter space, and updating backsplashes, flooring and lighting.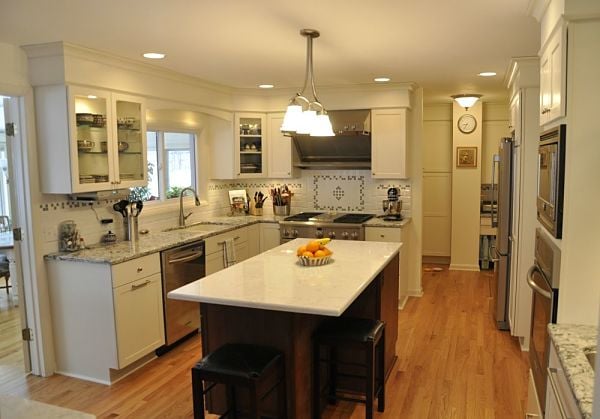 2. Bathroom Remodel
Bathrooms are typically small spaces and average about 35 square feet in area, or 5-by-7 feet. Amenities homeowners desire include more space, which usually can be achieved within the existing footprint of a home, and upgraded fixtures such as a walk-in shower, free standing tub, comfort height toilet, compartmentalized commode, dual vanities, multiple showerheads and heated floors.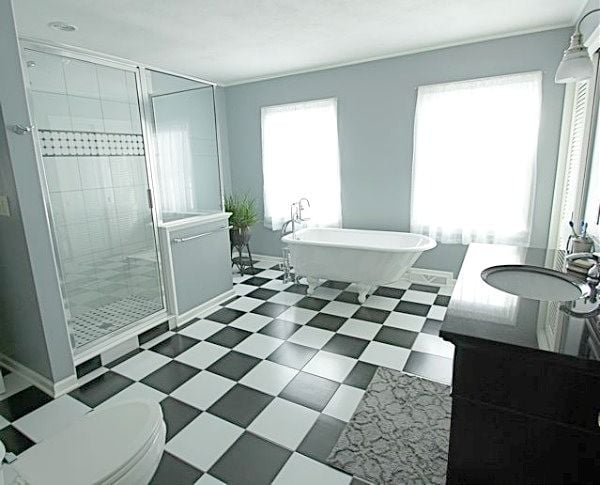 3. Bathroom Addition
If interior space is limited, homeowners often will ask us to build a bathroom addition. A common size is 10-by-10 feet. An addition may be a bump out addition as described in the report or a second story dormer.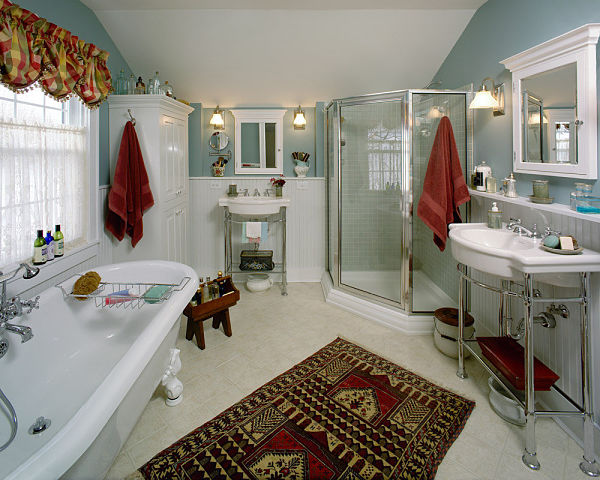 4. Master Suite Addition
A first floor master suite is a project often requested by "empty-nesters" seeking comfort and planning to live in their home for a long period of time. Master suite additions are also built to accommodate residents of a multi-generational household, where aging parents reside with adult children. Features of a master suite may include a spacious sleeping area, walk-in closet, built-in bookcases and storage, custom vanities, a sitting area, a large walk-in shower and soaking tub, a one-piece comfort height toilet, mechanicals for a television or sound system, heated flooring and sound-proofing. Luxuries may include a gas fireplace and even a bar.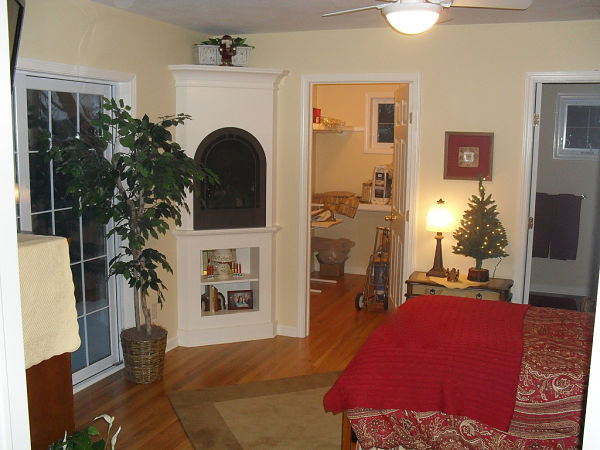 5. Composite Deck Addition
Decks create outdoor living spaces and make Central New York summers more enjoyable. Easy care composite decking is often an option homeowners choose because of the durability, colors, design options and accessories available and splinter-free comfort underfoot. The deck described in the report is 16-by-20 feet with steps, a built-in bench and planter. The specifications call for decorative railings and balusters, post caps and lighting.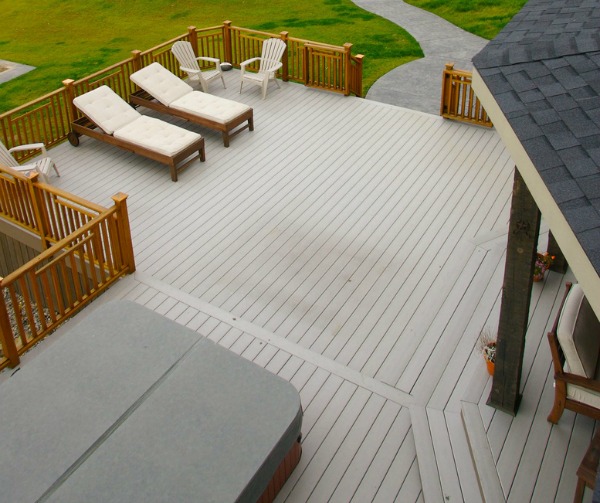 The projects described in the report should give you a "ballpark" idea of remodeling costs and an idea of what to consider in budgeting for your project.
1 ©2014 Hanley Wood, LLC. Complete data from the Remodeling 2014 Cost vs. Value Report can be downloaded free at www.costvsvalue.com.