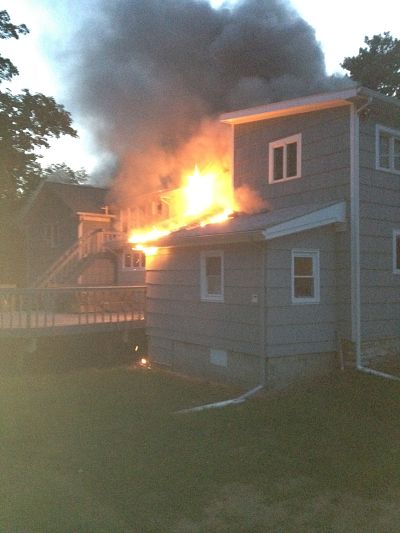 In Central New York our homes are vulnerable to damage by weather and there are times some of us will experience damage due to flooding, fire or other circumstances. We all carry homeowners insurance to cover the cost of damage due to unpredictable events. So, why is it difficult to file and get paid for a claim?
Facts to Know Before You File a Claim
Here are two important facts you should know about homeowners insurance before you file a claim:
The Insurance Consumer Advocate Network advises homeowners not to make a claim unless the cost of repairing the damage exceeds three times the cost of the policy's deductible. Why? Some insurance companies will drop you if they see more than two claims in a three-year period.
Every time you file a claim, it is recorded in an industry database and the information is available to most insurance companies. Past claims can indicate you may present an unreasonable risk to the insurer. Homeowners claims may also impact the way you are assessed for other coverage.
How to File Your Homeowners Insurance Claim
Let's assume your home has sustained covered damage that exceeds three times the deductible and you want to file an insurance claim. When you file a homeowners insurance claim follow these important steps:
Contact your insurance agent or claims department immediately. Explain your circumstances and provide the information your insurer requires to initiate the claim. Ask about the process and what you can expect.
Document the damage and DON'T attempt to clean it up until an insurance claims adjuster arrives to make an assessment. Take photos or make a video of the damage. Write down a description of the damage and make an inventory list of items to be replaced.
If the damage is substantial, consider hiring an independent public claims adjuster to evaluate the loss or a contractor who is familiar with the claims process to act as your advocate. Your insurance may cover the adjuster's fee so be sure to read your policy.
Protect your home from further damage. Your insurance company may not cover damage that occurs after the fact. For example, if a tree branch falls and breaks a window or creates a hole in your roof, be sure to cover the opening and, if necessary, contact a contractor to make further repairs.
How Your Contractor Can Help
After initiating your claim, you will want to repair the damage as soon as possible. If the damage is significant, you may need to hire a contractor to do the work.
Your insurance adjuster may recommend contractors to do the work but you have the right to select the contractor for the job. Often contractors recommended by insurance companies agree to a negotiated payment. That payment may not cover the cost of restoring your home to its original condition.
Consider a contractor's experience in dealing with insurance companies when you hire them for the job. Hire a contractor who is familiar with the process and will advocate for you with your insurance company to fully restore your home to its original condition prior to the damage.
Many homeowners insurance policies allow for code upgrades when repairs are made. For example, if your garage door requires replacement, a good insurance policy will cover the cost of a fire door to comply with current code.
Your home is probably one of your largest investments and you will want to be sure that the work is done right and that you have an advocate to represent your interests. For more information, download our free guide "How to Hire a Contractor."
If your home has been damaged and you need help with an insurance claim, please call our offices at 673-2051 or request a complimentary consultation on our website and we will be glad to assist you.
Editor's note: This post was originally published on February 7, 2012 and has been updated to provide new or additional information.