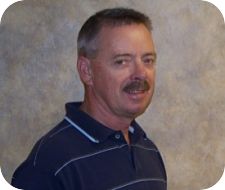 Today's guest blogger is Paul Jones, Project Consultant for HomeRepair by McClurg. Paul has worked in the residential construction business for 12 years. Prior to that he worked for 20 years in commercial construction. He has been with the McClurg team for over five years and specializes in small- to medium-sized home repair projects.
By Paul Jones, Project Consultant:
If you're planning to paint the exterior of your home this year here are some tips to help you select the right paint for your home. (Also, see our blog article – Painting Your Home's Interior: 4 Tips for Choosing the Right Paint).


Choosing colors. Color selection is often based on personal preference but keep in mind that your choice of color can either add or detract from the value of your home. Before you select a color, look at the houses near you and try to select colors that fit with the architecture of homes in the neighborhood and the local palette. When selecting colors also consider the age of you home and its imperfections. Light colors such as white, beige or pastels tend to enhance cracks and flaws and may not be suitable for older homes. Dark colors such as blue, grays and browns will hide flaws.

Sherwin-Williams offers a "Color-Visualizer" tool online that you can try out before you buy paint. You can upload a photo of your home to 'test' colors to determine the right look and color combinations.


Using a primer. You will want to choose a paint product that best adheres to the surface of your home's exterior walls and trims. Painting the exterior of your home is a major project and - whether you are hiring a contractor or doing it yourself - it should last for a number of years.

We strongly advise that you use a primer for best results. Primers enhance paint adhesion. If you are painting new wood for the first time, use a primer to seal the wood before painting. There are two primary types of primers and paints to choose from: alkyd (oil based), or acrylic (water based) paint.



Alkyd primers. Select alkyd primers if you are painting over oil-based paints, cedar siding or aluminum siding.
Acrylic primers. Acrylic primers should be used on brick, cinderblock or stucco; plywood; composite siding; galvanized steel and vinyl siding.
Specialty primers. There are primers that have been formulated to use over iron and metals. Rust inhibiting metal primers can be purchased in spray can or brush on formulas. Peel stopping sealers are also available to use over old paint after the exterior walls have been prepped by scraping, power-washing and sanding.



Selecting paints. Whether you are using alkyd or acrylic paint, you will find that paints come in a variety of finishes. You may feel somewhat confused about finishes when you look at paint brochures and 'chips'. Here is a list of exterior paint finishes and how they can be used:



Flat. Siding.
Satin. Surfaces that require routine cleaning such as trim, window frames and shutters.
Gloss. Doors, garage doors, decorative work, lamp posts, gutters, railings and accent trim.
High gloss. Main entry doors, decorative fixtures and accents.



Using stains. When you are painting the exterior of your home you may also consider using an exterior stain product. Stains are formulated to provide protection and color to wood without obscuring the grain or texture. Stains can either be alkyd or acrylic-based and are water repellant and scuff resistant. Alkyd stains are more transparent while acrylic stains provide more solid coverage of wood. Use stains on pressure treated wood, decking, fences, siding, shakes and wood outdoor furniture.
If your home was built before 1978, it was most likely painted with lead-based paint. Lead paint is no longer produced but can cause health problems when scraped or sanded. If you plan to paint, you will want to review EPA's "The Lead-Safe Certified Guide to Renovate Right" and read Brian Ciota's blog post "Answers to 6 Common Homeowner Questions about EPA's New Lead Paint Safety Rules." Most of our employees are EPA certified in lead paint safety and have the equipment needed to assure that the job site is safe.
Use these tips when you plan your exterior painting project. I would be happy to answer any questions you may have about exterior painting at jones@mcclurgteam.com.
How did the paint on the exterior of your home hold up this winter?