Download "Universal Design Features for Every Remodeling Project"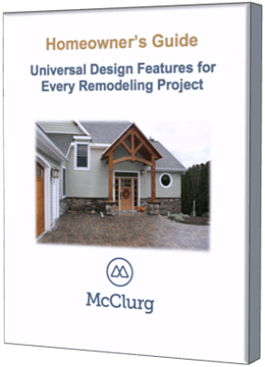 Over the course of a lifetme our needs change, which can be due to a growing family, illness, injury, aging or other situations.
As our needs change, it may be necessary to remodel a home to accommodate family members or ourselves.
Rather than adapting your home to each life event, what if you could plan ahead and remodel your home so that anyone can use it without the need for specialized accomodations?
That's what the concept of "Universal Design" is about. Universal Design considers the home environment of individuals at all stages of life. It focuses on the design of products and living spaces that are attractive, practical, comfortable and can be used by everyone.
Our 24-page Universal Design Guide will show you specific features for:
Kitchens

Bathrooms

Master Bedroom Suites

Entryways and Exits

Common Areas Thoughout the House
Just fill out the form on the right side of this page to download your free copy of the guide.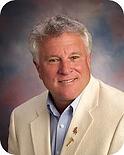 About the Author
Scott McClurg is President and Co-Owner of McClurg and a Certified Aging-in-Place Specialist. He has authored numerous articles on Universal Design and spoken about this topic on several TV and radio shows.