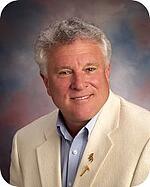 MARCELLUS, NY (April 1, 2013) - Scott McClurg, President and Co-Owner, McClurg Remodeling & Construction Services, has been named as one of two private sector experts to review Morrisville State College's Residential Construction Program. The program review is required every five years by the College and the New York State Department of Education.
The review, which will be conducted later this year, entails examining all aspects of the Residential Construction program's curriculum, facilities and learning outcomes, and meeting with administrators, faculty and students. Upon completion, reviewers are asked to spotlight strengths and deficiencies, and provide specific suggestions on how to improve the overall program and match the College's academic program with industry standards.
McClurg is a frequent seminar speaker at the College.