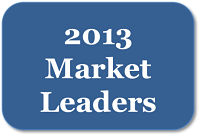 MARCELLUS, NY (November 14, 2013) – Professional Remodeler magazine has named McClurg Remodeling & Construction Services one of seven market leaders in the New York/New Jersey region and the number one market leader in Upstate New York for 2013.
The magazine's 2013 Market Leaders list is an annual list of the top remodelers in the nation's major markets.
About McClurg Remodeling & Construction Services
McClurg Remodeling & Construction Services has served Central New York homeowners and commercial customers for more than 35 years. Residential remodeling projects include kitchens, bathrooms, exterior living spaces, basement conversions, additions, large-scale renovations and interior and exterior alterations. Smaller household repair projects are handled by HomeRepair by McClurg, which provides a wide range of services including door and window installations, drywall repair, rail and step replacement, roof and deck repair, and tub and window frame caulking. Visit us at www.McClurgTeam.com.