Download Our Free Guide:
Storage Design Ideas and Solutions for Every Room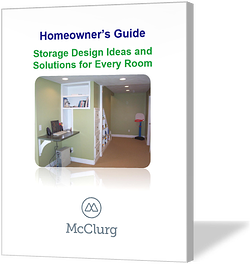 Storage is always a concern for homeowners and one of the primary reasons for remodeling. This guide identifies common storage problems room-by-room and provides solutions that will add both function and value to your home.
If you are planning a remodeling project, you will find many design ideas to help you determine how to optimize storage for the items you use and display. We have included online links in each chapter so you can browse for some of the best products on the market as well as more information and ideas about current trends in designing functional storage space.
In our 35-page Storage Guide you will learn:
Design ideas for kitchen storage
How to create more bathroom storage space
Design ideas for closet and bedroom storage
Storage solutions for the basement, garage and laundry room
And much, much more
If storage is an issue in your home or you just want to know more about the latest storage design ideas, just complete the form on this page to download our free guide.