Download "Home Addition Planning Tips and Design Ideas"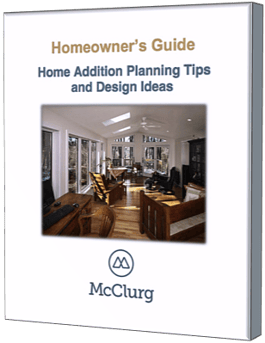 Do you need more living space but like your home and neighborhood too much to move?
A home addition may provide the solution.
When planning a home addition, it's important to consider the many details that go into this type of project including the location, architectural elements, function, exterior design, interior design, local building codes and your budget.
With our 38-page Home Addition Guide you will learn the steps to planning a successful project, including:
Defining project objectives and priorities
Setting a budget
Meeting with a design-build contractor
The guide also provides detailed planning tips and design ideas, complete with photos, for many common home addition projects including:
Kitchen Additions
Master Bedroom and Bath Suites
Living Room and Family Room Additions
Porch Additions
Deck Additions
Sunroom Additions
Just fill out the form on your right to download your free copy of the guide.