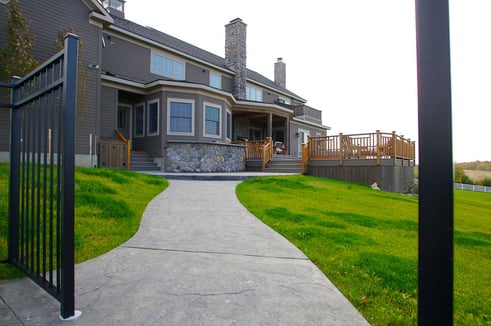 With more pleasant weather on the way, now is a great time to act on those home renovations you've been dreaming about during the cold winter and rainy spring. The summers may feel short in CNY, but this season provides a substantial chunk of mild weather. This makes it an ideal time for hiring a trusted design-build contractor to discuss your plans with, and make your home renovation dreams a reality before cold weather arrives and the snow starts flying yet again. Below we've listed three types of renovation projects you may want to consider completing in the summer.
Interior Renovations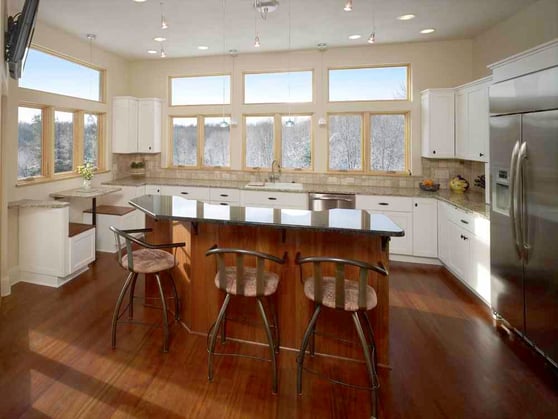 Summer is a great time for making interior updates to your home, especially in the kitchen and bathroom. If you have the option of a summer home or camp to relocate to during renovations, even better. Either way, the mild weather allows for more flexibility and convenience when it comes to these updates. For instance, if you're giving your kitchen a facelift, you can relocate your fridge to another room and grill outside. Summer is the perfect time for dining al fresco anyway, so though your kitchen may be incapacitated for a time, it will feel far less inconvenient than it would during the colder months.
With any renovation, it's important to plan ahead. Think of winter as a good time to plan what you'd like to do, and summer as the time to act. With the help of a trusted design-build contractor, interior updates like these can make your home a more enjoyable place to be in and add value should you ever decide to sell.
Home Additions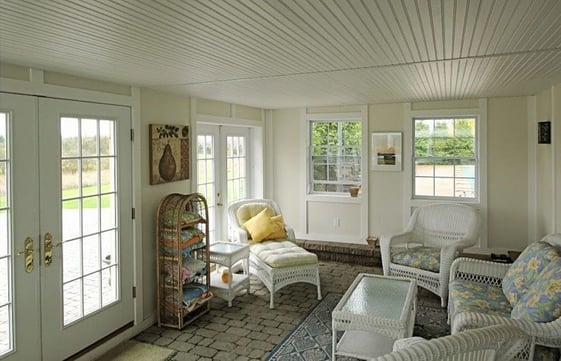 Longer days as well as weather that is typically more mild and dry make this an ideal time to complete a home addition. With a bigger project like this, you'll likely be opening part of your home up to the elements, so the nicer the weather is safer. Longer daylight hours also make for longer work time so the job can be completed as efficiently as possible.
Another thing to take into consideration with a home addition: additional energy costs that can accrue because of the increased traffic in and out of your home and more open doors and windows. Completing a project like this in the warmer months can help you save on these costs since you don't have to be worried about letting heat out of your home. Clean-up is easier as well, since work crews won't be tracking in snow and slush.
Exterior Renovations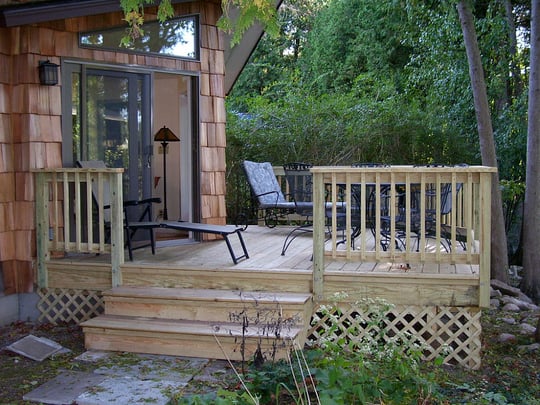 Outdoor and exterior home renovations are made for warmer weather. Consider using the summer months to have your home repainted or the windows replaced. Repainting or re-siding your home is a great way to improve the overall appearance of your property. Replacing your windows will add to that updated appearance, keep unwanted heat out in the summer, and keep heat in during the cold winter months.
If you want to spruce up the property surrounding your home, consider adding a deck or outdoor patio space. The softer ground in warm weather is an ideal time to install a deck, which usually requires hand digging. The same goes for a fire pit, which can provide a great place for friends and family to gather. Taking care of these outdoor renovations earlier rather than later in the summer will give you the rest of the season as well as the fall to enjoy them.
Have home renovation ideas you'd like to discuss? Feel free to contact us! Our team includes project specialists in all areas of design and build, and our 3-step process ensures that you'll always know what to expect during your home renovation.