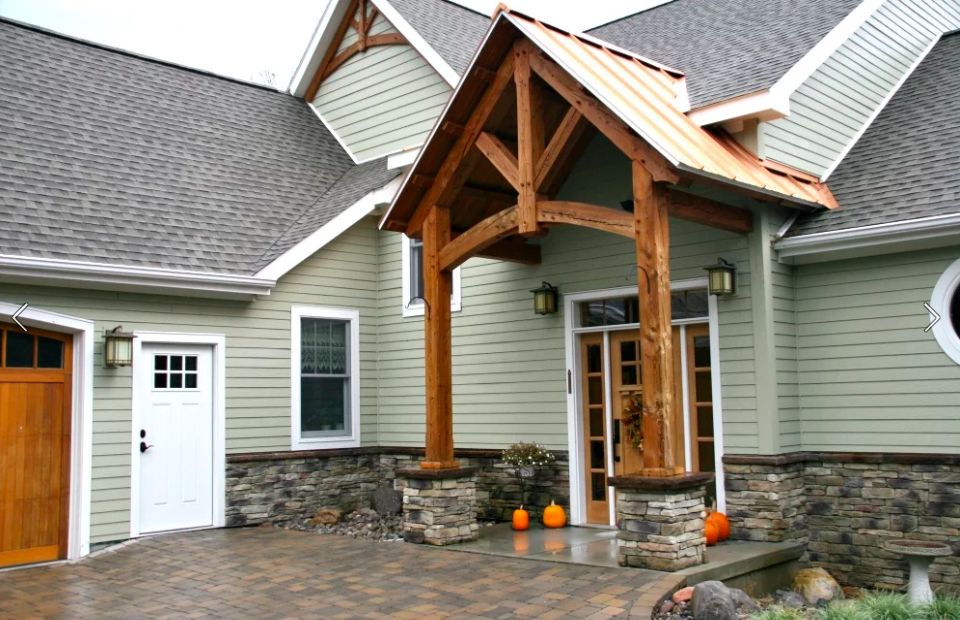 Summer will soon be coming to a close in Central New York, but luckily we still have a few more months before the snow starts flying. You may think that the time to renovate your home is over as the temperatures start to cool, but there are still some projects you can tackle before the cold weather arrives—many of which will make your home far more enjoyable as the temperatures drop and winter begins. Looking for some inspiration? Below, we've provided 5 home remodeling ideas you can complete this fall—we cover both the interior and the exterior so you can improve your home inside and out!
1. Upgrade your kitchen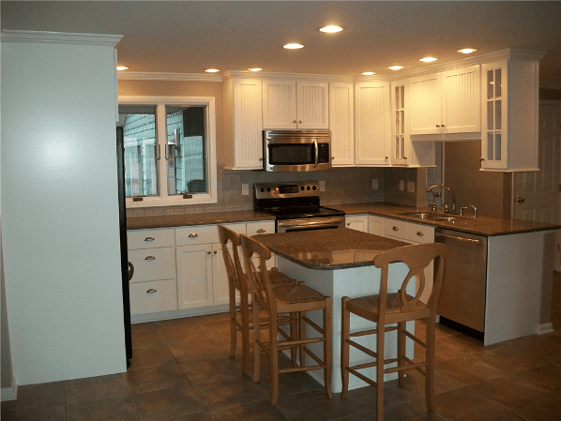 You don't need to do a full-on renovation to give your kitchen a fresh feel. Consider focusing on installing new appliances first, or replacing old cabinets with a new storage solution like open shelving or glass front cabinets to give the space a new look. You could also install a kitchen island for additional storage, or to create another gathering place in the kitchen.
Making these updates can also be useful so you'll be fully prepared when the holidays come around—especially if you plan on hosting family get-togethers. A fully functioning kitchen with ample storage space can make all the difference.
2. Insulate the attic
Is your home particularly chilly in the winter? A lack of insulation may be the culprit. Having your attic insulated is a project worth investing in—and could help keep your home's temperature more comfortable. This is an ideal project to tackle in the early fall before the cold weather comes.
3. Replace old windows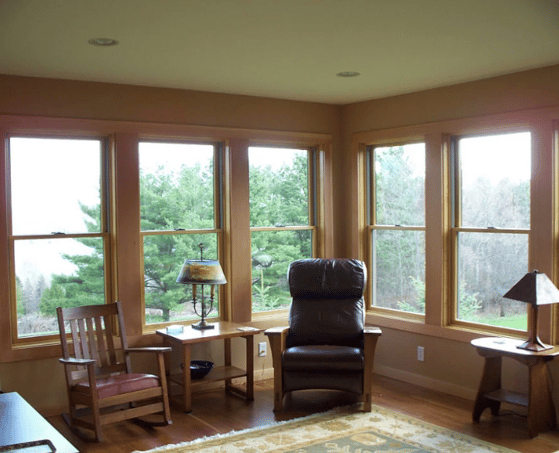 The same concept applies to your windows. If you feel a draft around your windows, or notice condensation building up inside the glass panes, it's time for an upgrade. Old windows often lack insulation and will easily let cold air enter your home. Replacing them with new, more energy efficient windows will also help cut down on your utility bill, and keep your home warmer during those chilly winter months that are unavoidable in Central New York.
4. Update the exterior of your home
The fall season can be the perfect time to repaint or reside the exterior of your home. Doing this exterior maintenance can improve the appearance of your home and your property. In addition, putting a fresh coat of paint or sealer on areas that will become covered with snow once winter arrives, like your deck or the stairway leading up to your front door, is a good idea to keep these areas in good condition and help them withstand the elements.
5. Build an outdoor fire pit or install an interior fireplace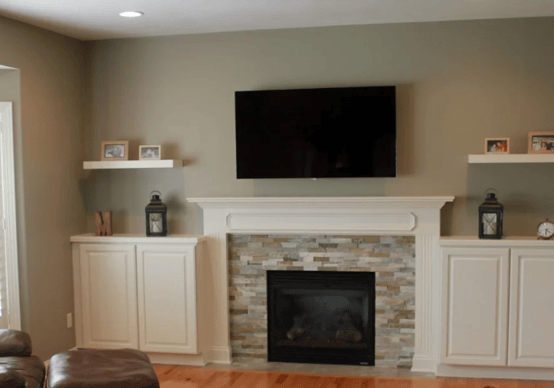 If you have yet to install an outdoor fire pit, now is the time! It's not too late to enjoy an outdoor bonfire, and having a fire pit can help you make the most of your outdoor space before winter comes. Those cool fall nights become much more tolerable if you're able to cozy up around the fire with good company—and maybe make a few S'mores before the good weather disappears.
To get that same cozy feeling all winter long, now is also a great time to install an indoor fireplace, or update your existing one to upgrade your living area. If you don't already have a fireplace, it will be important to think about what kind of fuel you want to use. There are also plenty of materials to consider when it comes to the mantel design, the surround, and the hearth itself. You can go the traditional route with a white mantel and a brick surround, or create a more customized look with a stained wood mantel and a unique material like Cambria quartz or granite for the area surrounding the fireplace.
Looking for more ways to upgrade your home? At McClurg, we've been remodeling homes for over 35 years. We do everything from repairs, to home renovations and additions. Contact us today to learn how we can help you make your home renovation dreams a reality!