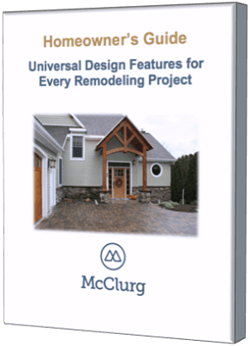 We are often contacted by homeowners who ask us to modify one or more spaces in their home to accommodate the changed needs of family members. Needs can change due to illness, injury, aging, the arrival of a newborn, when a parent moves in or other situations.
When lifestyle changes occur, the design of a home and fixtures can present obstacles or become dysfunctional for residents. For example, a person who is impeded by arthritis may reach a point where it is difficult to safely enter a home via stairs or to use a bathtub.
Can homes be designed to accommodate the inevitable changes we all go through during our lifetime? Rather than adapting our homes to each life event, what if we could plan ahead and design our homes so anyone can use them without the need for specialized adaptations?
"Universal Design" is a concept that considers the home environment of individuals at all stages of life. It focuses on the design of products and living spaces that are attractive and can be used by everyone. The goal is to make your home more accessible, comfortable and safe for all family members and guests regardless of age, body size or ability.
We incorporate Universal Design concepts into all of our remodeling projects to make homes more user-friendly, safe and to add value. Some Universal Design features, such as slip-resistant flooring, are so subtle that you wouldn't even know they were there until they are pointed out to you. Other features make the home feel more spacious and open, such as wider doorways and hallways, uniform thresholds and open floor plans.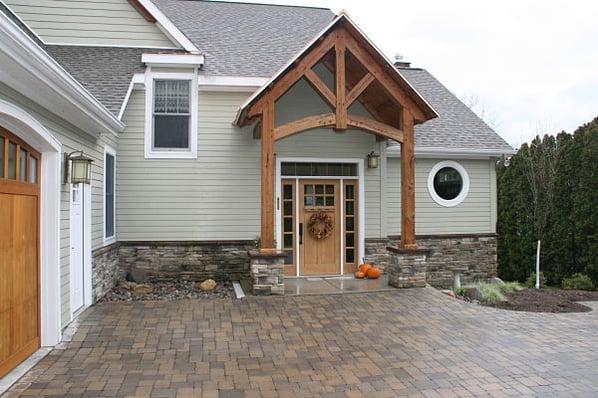 Universal Design begins at the entry to a home. This home was expressly designed with a level threshold entry to address the needs of the owners.
If you are considering a remodeling project, a home addition or even building a new home, we encourage you to learn about Universal Design features. To assist you, we are pleased to introduce our newest homeowner's guide "Universal Design Features to Include in Your Remodeling Project."
In this free 24-page guide you will learn about specific features that can be used in baths, kitchens, master bedroom suites, entryways and throughout the house. You will also find tips to improve the functionality of each room and discover how a Certified Aging-in-Place Specialist can help you in the design process.
Here are some Universal Design tips you will learn about in the guide for making your home user-friendly throughout the years:
Doorways 32-to-36 inches wide make it easy to move furniture or appliances into the home and accommodate people using wheelchairs or walkers. Hallways 36-to-42 inches wide give a home a spacious look and make it easier to maneuver and move furnishings. Wide doorways and halls simplify life for everyone.
Thresholds should be level when installing carpeting and flooring to eliminate tripping hazards.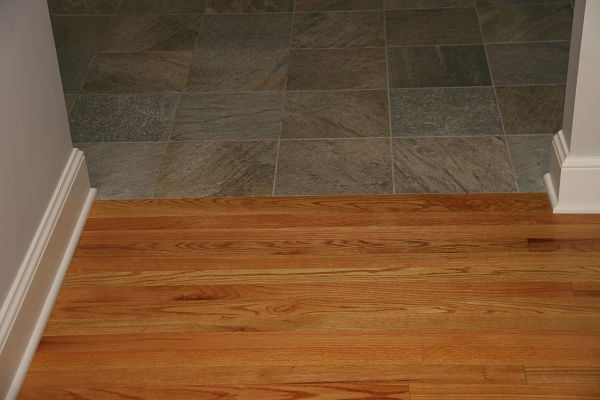 A level threshold connects rooms and eliminates a tripping hazard.
Handrails should be added for steps and porches. Falls often occur in these areas.
Lever-style handles make doors easier to open.
Entryways can present obstacles. A one step or step-free entrance to your home will improve access and safety.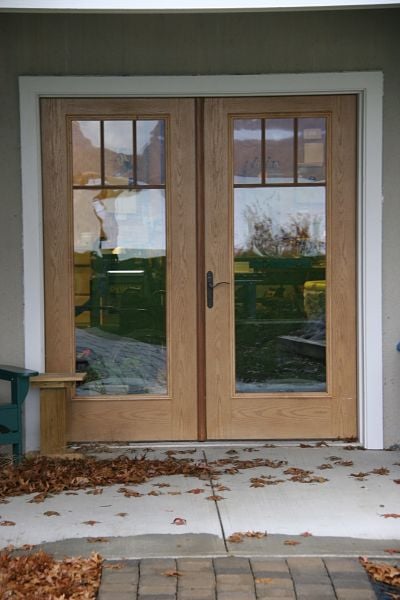 A wide main entryway with level walkway and threshold and a lever handle on the door.
Electrical outlets should be placed 18-to-20 inches off the floor.
Cabinets with full extension drawers, full-extension pullout shelves, carousels and adjustable height shelving will keep you off your knees and from losing your balance when you reach in the back for contents.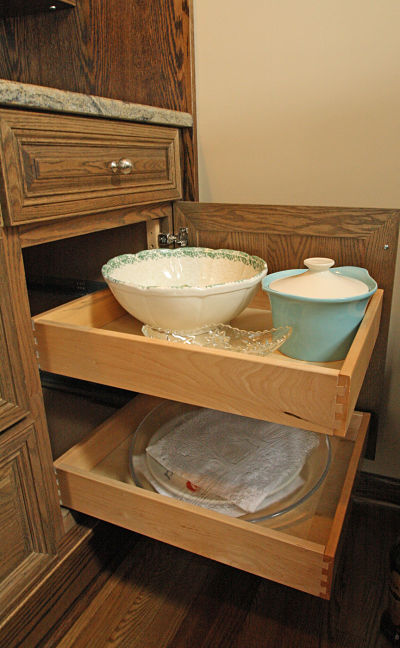 A base kitchen cabinet equipped with accessible pullout shelves.
Slip-resistant flooring and good lighting should be installed in all
Grab bars, shower seats and hand-held showerheads improve safety in the shower.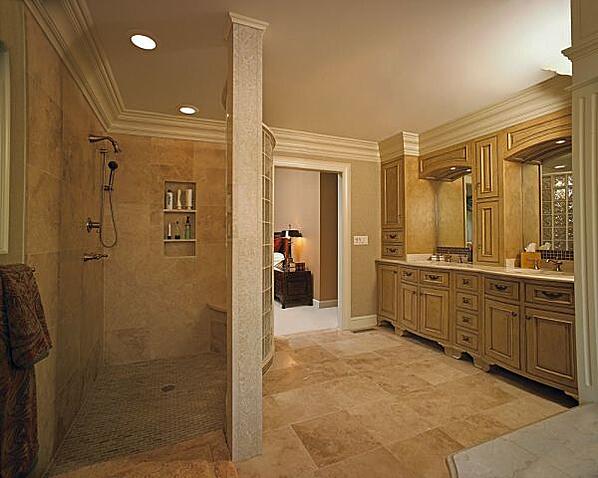 This upscale master bathroom includes a walk-in shower with a wide barrier-free entry, a shower seat, slip-resistant tile flooring and an adjustable and fully removable handheld showerhead.