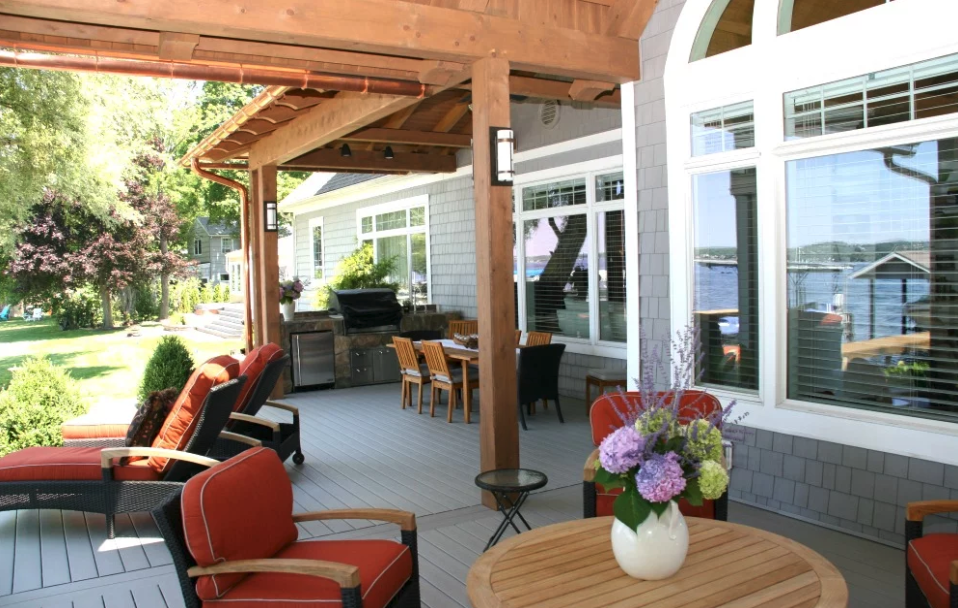 Summer is the best season to entertain outdoors in Central New York. Is your property allowing you to get the most out of the good weather? A boring outdoor space can have a negative impact on the overall look of your home and property. If you're someone who likes to impress your guests with your exquisite taste in design, or you just want a relaxing space to enjoy time with family, it may be time to transform your outdoor living space! Here are 4 helpful design ideas that you're sure to love:
1. Deck and Railing Design
Every backyard is different, and some landscapes require a deck. Decks are the perfect way to add comfortable outdoor living space to your home and the perfect spot to entertain. A custom deck for your home could be just what you need. There is an abundant amount of possibilities when building a deck.
You can choose to keep it simple with just a platform deck, or you can add some customized design elements. Some add-ons to consider are built-in benches or different levels to your deck. Another customizable feature of a deck is the railings. There are many different design ideas and sizes to choose from when putting up railings. The final aspect to customize is the material used to build the deck as well as what color stain. Building a deck may be a large project, but it can be fun to customize and design the different aspects, and the enhancement to your property makes it a worthwhile investment.
2. Patios and Walkways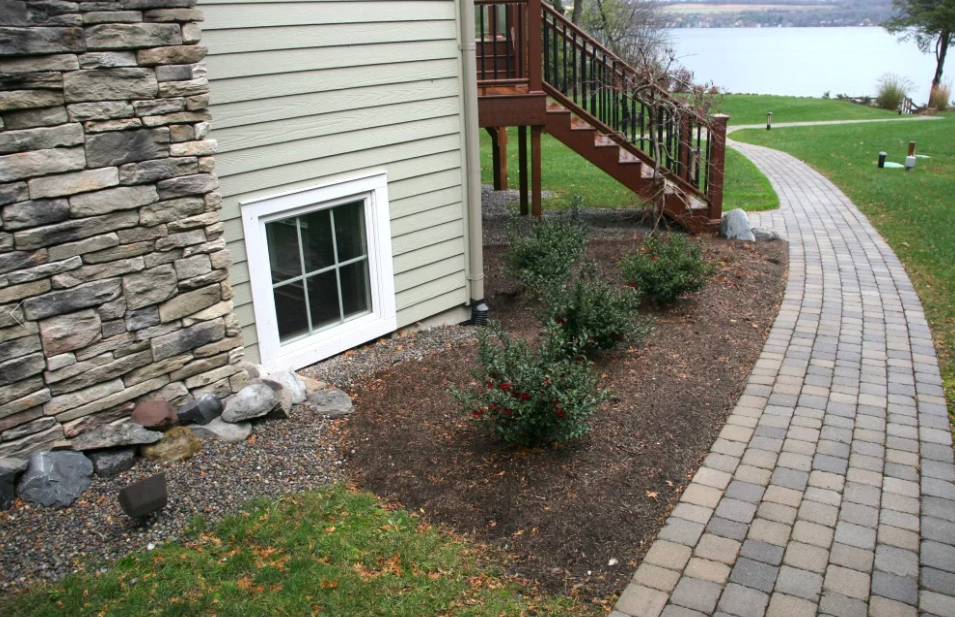 Another perfect outdoor spot to entertain is a patio. While you can integrate a simple concrete patio into your backyard, a stone or brick patio is another great option. This is a modern and attractive take on the original patio and is sure to catch anyone's eye. If you have a space that needs a walkway, adding paths made of the same material as your patio is the perfect idea, and will tie all of the design elements together. Or, simply add a gorgeous path to the front of your home to compliment your landscaping.
Specialty Spaces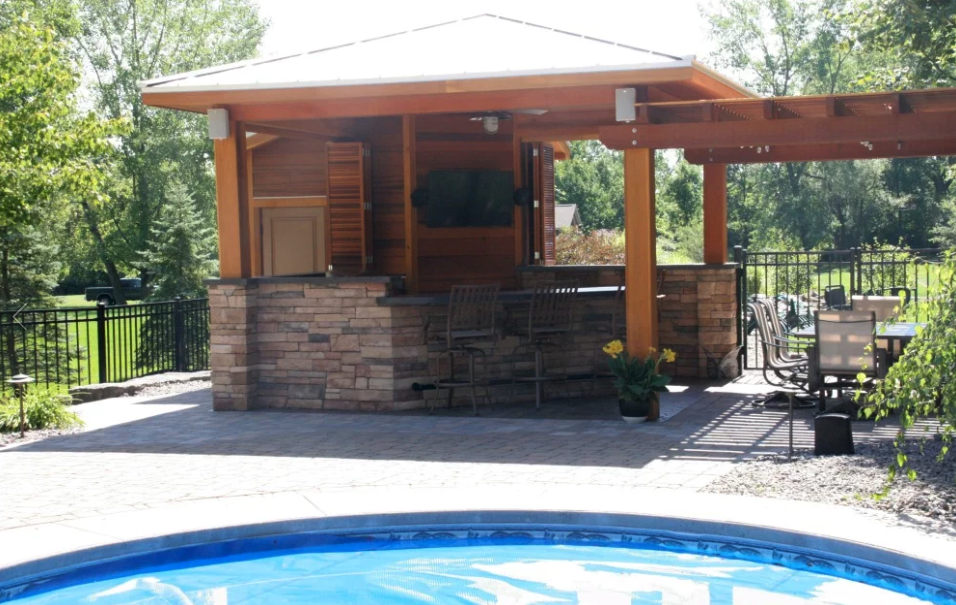 Wondering what a specialty space is? It's a customized area that stands out and adds character to the exterior of your home, designed to meet your unique needs. Some examples could be spaces that incorporate: An outdoor bar, fire pit, unique lighting, pavilions, pergolas, or pillars. Adding something like this can completely change an area without redoing it entirely which can be helpful for those on a budget. Or, if you already have a patio or deck and want more, specialty spaces are perfect to add on!
4. Retaining Walls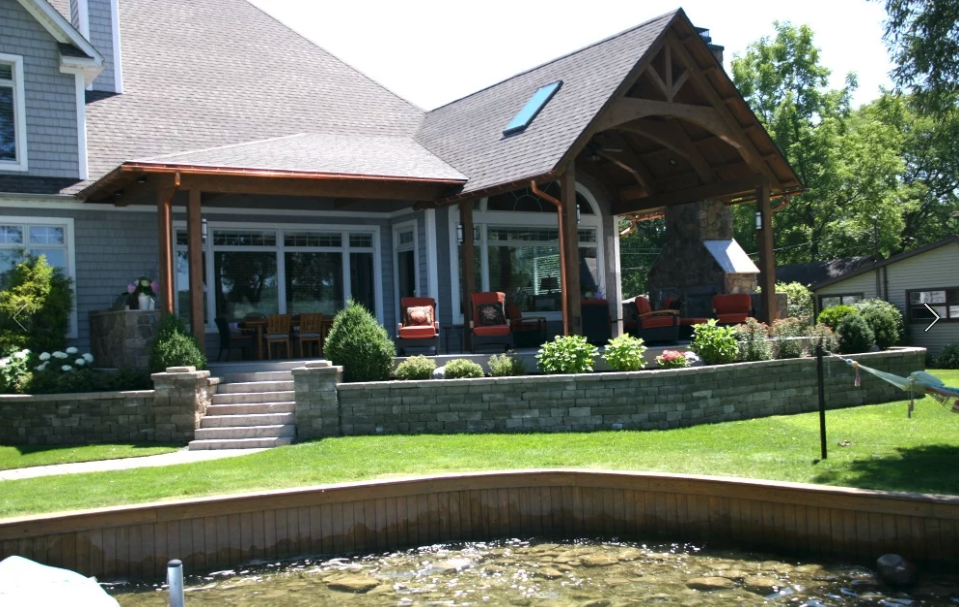 Although retaining walls often serve a purpose, they can also be used as a beautiful design feature. Adding a retaining wall for additional landscaping space around elevated porches and decks is a great design idea. Not only is the retaining wall an attractive feature, but the additional landscaping is a great addition to enhance your home's property!
Not confident in your exterior home design skills? Leave the design and remodeling to us! At McClurg, we've been remodeling homes in Central New York for over 35 years. We pride ourselves in our team of Design-Build experts and their superior craftsmanship. Contact us to learn how we can help you make your home renovation dreams a reality!