If you missed some of our home remodeling blog articles during the year, now's your chance to catch up. Here are the top five most read articles for 2014:
The project featured in this article is a renovation of a Post-World War II ranch home built in the late 1950s. During that era (1952-1963), many ranch and cape style homes were built for returning veterans who received government loans for affordable housing. These tract homes have small segregated rooms based on function: cooking, dining, relaxing and sleeping. This floor plan no longer meets the needs of many homeowners, nor is it functional for today's appliances, electronics and furnishings. The project included:
An Open Concept Floor Plan Design
Wall Removal
Adding Universal Design Features
Lighting
Selection of New Products to Update the Home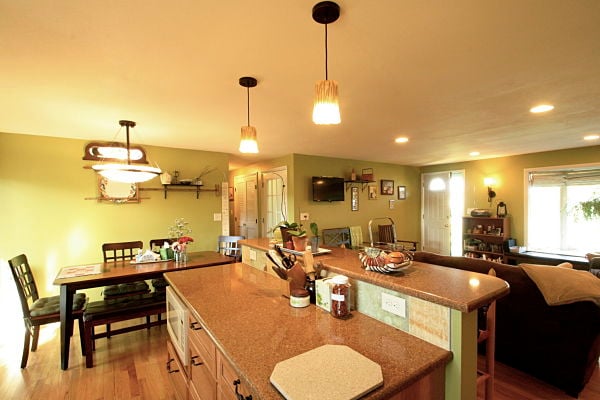 Kitchen islands and peninsulas can be designed to address a number of functions and add style to the room. In this article we share photos of recent projects that demonstrate some of the creative ways islands and peninsulas have been used in Central New York homes for preparing meals, storage, dining, entertaining and aesthetics. The featured islands and peninsulas were designed for:
Food prep, entertaining and informal dining
Gourmet cooks
A kitchen's space
Multipurpose use
Custom architectural features
Island and peninsula combinations
Custom designs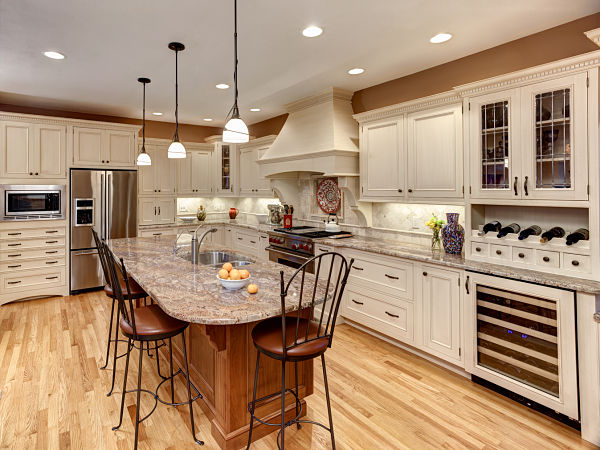 One of today's most popular bathroom trends is a walk-in shower. Why? Most people prefer a shower to a bath and walk-in showers are generally safer than shower-tub combinations. Walk-in showers are appealing because they're easier to clean and can be customized with accessories such as bench seating, grab bars, wall jet sprays, rainfall showerheads, niches and much more.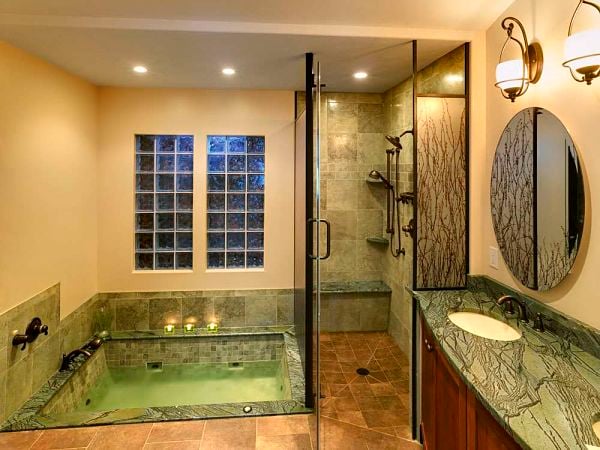 Decks are a great way to add outdoor living space to your home. A deck can be as simple as a grade-level platform that stands on its own a few inches above the ground or as intricate as multi-tiered structures with steps, railings, pergolas, trellises and built-in features such as tables, benches, planters and hot tubs. In this article we discuss things to consider in planning your project, options for materials and lighting, and budgeting.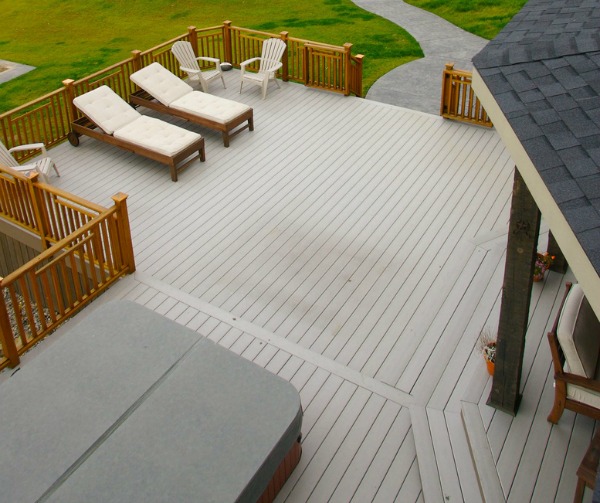 It seems that color trends change from year to year. In 2014 "hot" was "cool" when it came to interior room colors. Designers selected hues from subdued palettes. Gray, beige, blue, teal and white wall and trim colors were prevalent in homes. We put together our own palette based on this trend of tried and true colors for home interiors featuring whites, beiges, "greige", grays and blues.