Spring has sprung, and with the new season comes spring cleaning, fresh décor, and a desire to tackle some of those home remodeling projects. Here are some ways to freshen up your home for the spring season!

Update the Front Porch
Spring is a great time of year to start tackling exterior projects. Updating your front porch adds instant charm and curb appeal to your home.
A simple update is painting or replacing your front door. Painting the front door a bright and bold color is a great way to add a pop of color to your home. Choose a color that compliments the exterior of your home and that can transition between seasons. Or perhaps it's time to replace your door altogether, and there are a lot of options out there – fiberglass, aluminum, wood, steel, etc. Choose a door that withstands the area's climate, provides insulation, enhances the style of your home, and adds character.
Consider adding or updating the roof or portico over your front door. If your front porch qualifies as more of a stoop, consider adding a roof to enhance your curb appeal, protect packages in rainy or snowy weather, and make the front porch a functional outdoor space. If you have an existing structure, you can expand it or change the style to better suit the exterior of your home. Adding a railing around your porch and down the steps to your walkway is another simple porch remodel.
A New Garage Door
Replacing your garage door is one of the greatest investments you can make in your home by significantly increasing the market value of your home. Not only does a new garage door improve your home's appearance, it can also lessen cooling and heating costs, provide better home security, and increase the utility and functionality of the garage space.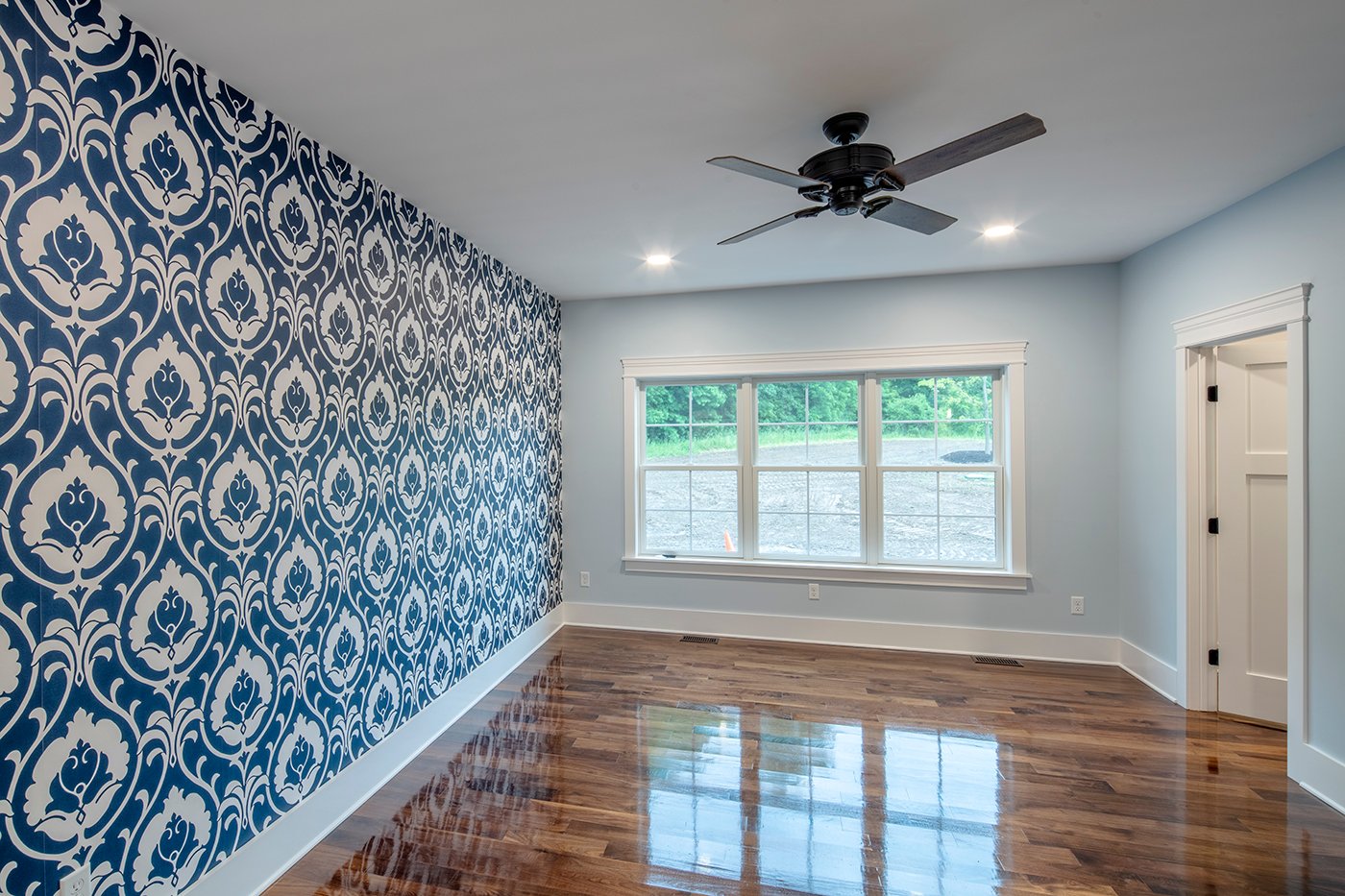 Accent Walls (or Ceiling)
Accent walls and ceilings are a great way to add a dynamic design element in any room. Using a bold paint color or wallpaper can compliment other features in your space – like your countertops, flooring, and furniture. And don't forget that there is more to accent walls than just paint or wallpaper. You can use stone, tile, strip molding or shiplap to add texture and depth. There are a handful of ways you can approach this kind of project. First decide what is going to work best for you: wallpaper or paint, solid color or patterned, stone, tile or wood, applied molding, etc. The possibilities are endless!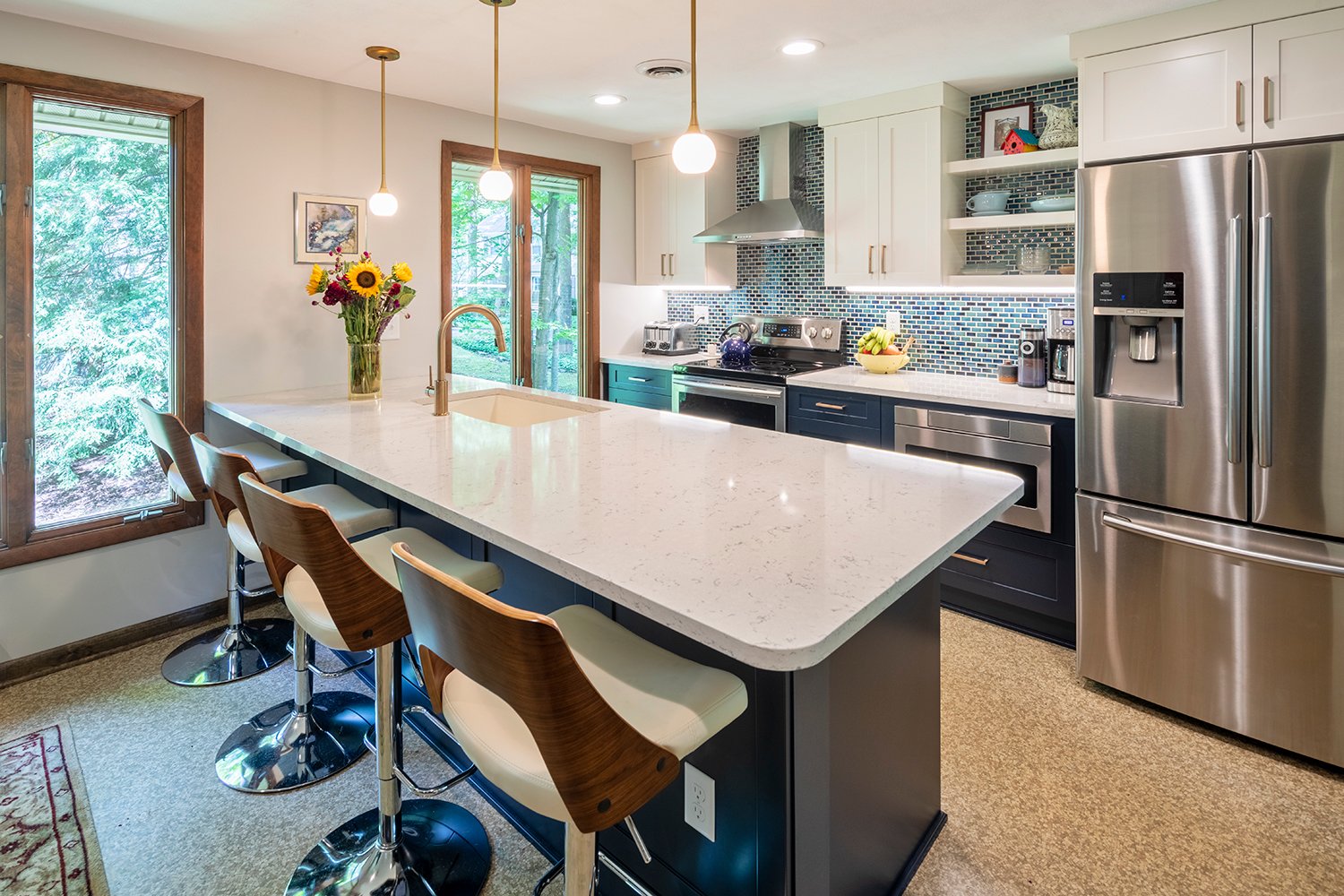 Two-Tone Kitchen Cabinets
One of the biggest trends in kitchen design right now is two-tone cabinets. Pairing white cabinets with a darker blue, black, or gray is becoming increasingly popular in modern kitchen designs, but you can also opt for a tonal pairing like light and dark greens, blues, or greys. White or lighter colored upper cabinets paired with darker kitchen island or base cabinets helps brighten and elongate the height of the kitchen space. Two-tone cabinets create a beautiful focal point in the space.
We'd love to work with you on your next home remodeling project this spring. When you're ready to get started, reach out to our dedicated team of experts to schedule a consultation!