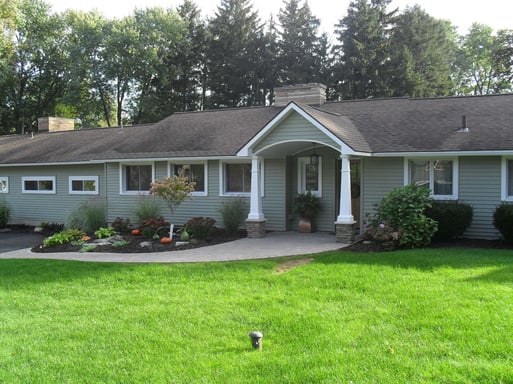 It's officially spring! It's been a long winter in Central New York. As the snow disappears and the threat of winter storms finally goes away, it's time to inspect your home and property for any damage or repairs that may need to be made. Warm weather is right around the corner, so you'll want to be sure that your home is ready for the new season! We've provided a checklist below to make sure you don't miss anything important.
Gutters and downspouts
The gutters protect your home's roof, siding, and foundation, by directing the flow of rainwater away from your home. If your gutters or downspouts are clogged, all the spring rains we'll inevitably get can do major damage to your home. Make sure your gutter is cleared of any debris, and make have repairs done if needed.
House Exterior
Now that the snow has melted, the days are sunnier and longer, it's time to take a good look at the outside of your home for any damage. Look for signs of mold, peeling or chipping paint, or cracks in your siding. It might be time for a touch-up! If you don't find any damage, it's still a good idea to wash the exterior of your home.
Roof
During the winter, the roof of your home takes a beating from snow and ice, so it's important to have it inspected every spring for potential damage. Do you need to replace any shingles? Are there any areas with moss or lichen buildup? These are signs that repairs need to be made—and it's important not to hold off on these. Procrastinating on roof repairs can result in expensive leaks and water damage to your home.
Deck and Porch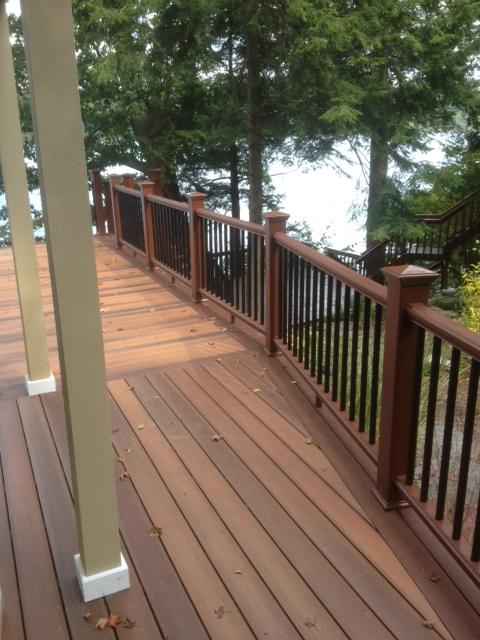 Spring is here, and summer is just around the corner—the time when you'll want to be spending as much time outside as possible. If you have a deck, now is the time to inspect it for any damage including loose boards, wood rot, and water damage. That way, it will be ready for barbeques and family get-togethers when warmer weather hits. Even if no repairs need to be made, you'll need to clean off your porch and deck from any fall or winter debris, and re-stain if needed.
Windows & screens
Clean both the exterior and the interior of your windows to let the sunshine in, and clean off any grime that accumulated over the winter. While doing so, inspect the areas around your windows for any cracks where pests could get in. The same goes for your screens in both your windows and doors—if there are any tears, it's time to replace them so you can let the fresh air in and keep insects out.
Outside faucets and sprinkler systems
Check your faucets, sprinklers, and irrigation systems for any leaks before you start using them regularly. Catching a leak and repairing it beforehand will help you save money on your water bill, and the resource itself. A win, win for both you and the environment.
Walkways & Driveways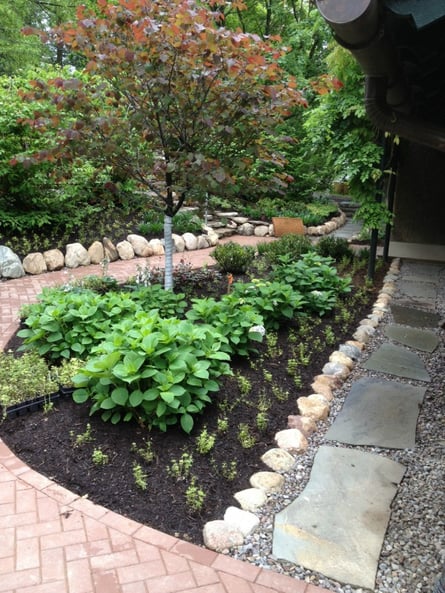 Snow, ice, and fluctuating temperatures can wreak havoc on your driveway and the walkways around your home. Make sure you check for any cracks and uneven surfaces, and get them repaired as soon as possible to keep your property hazard-free for both you and your guests.
Indoor plumbing
Freezing temps can also do a number on your pipes. Check under the sinks in your home for any signs of a leak, repair dripping faucets, and pay attention to your ceilings. The presence of water stains means you likely have a leak in your wall that needs to repaired as soon as possible to prevent further water damage.
Air Conditioning
While warmer temps feel welcome after a cold winter, summer will soon be here bringing both heat and humidity into your home if you don't have a properly maintained AC system. Before you start using it regularly, make sure you have your system inspected and repaired if needed.
Furnace
It's been cranking the heat and keeping you warm all winter, so now is the time to thank your furnace by giving it a tune up. Make sure you clean or replace your furnace filter. If you have central heat and air, now is the time to schedule a biannual checkup with your technician.
Looking for more home maintenance ideas to make your home comfortable this spring and throughout the year? At McClurg, we do repairs and renovations, both inside and out. Contact us today to learn more about the wide range of services we offer!