Are you ready for the snow to thaw, warmer temperatures and for the start of spring? Syracuse and the Central New York region have once again experienced record snowfall. As of March 15th, 116 inches of snow has fallen so far making Syracuse the snowiest city in the nation with a population of over 100,000. Our area also had many record cold days, especially throughout the month of February.
Conditions like we've experienced this winter take a toll on our homes. Homeowners should inspect their homes each spring to determine what repairs may be needed or contact a home repair specialist to do it for them.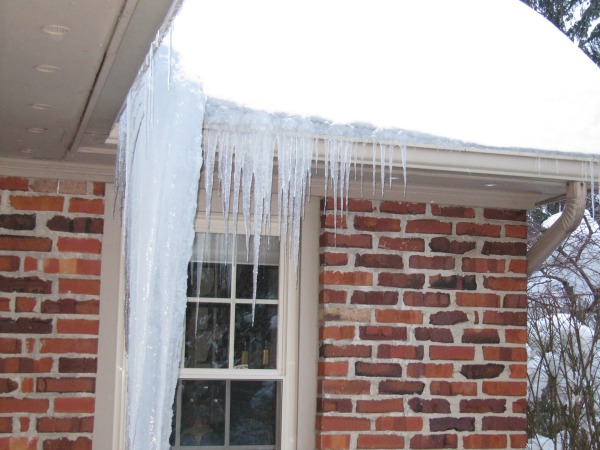 Snow build-up on a roof and ice dams can damage shingles and gutters. Leaks may occur on the interior of a home.
Home Maintenance Checklist
To help you inspect your home for problems we have developed a "Home Maintenance Checklist" that you can download and print. Use it as a guide to address seasonal damage before it becomes a costly repair. The checklist identifies areas on the exterior and interior of your home to inspect for problems during the spring and before winter sets in once again. The list covers roofing, skylights, exterior areas susceptible to weather damage, basement areas, plumbing, electrical and heating and cooling systems.
Roof Inspection
Roofs are particularly vulnerable to extreme weather. Snow loads and ice dams can weaken roofing and shingles causing leaks that can damage structural support beams and stain interior ceilings and walls. Gutters can be damaged by debris from trees and melting snow that freezes during the evenings. When conditions permit, is important to inspect your roof for winter damage.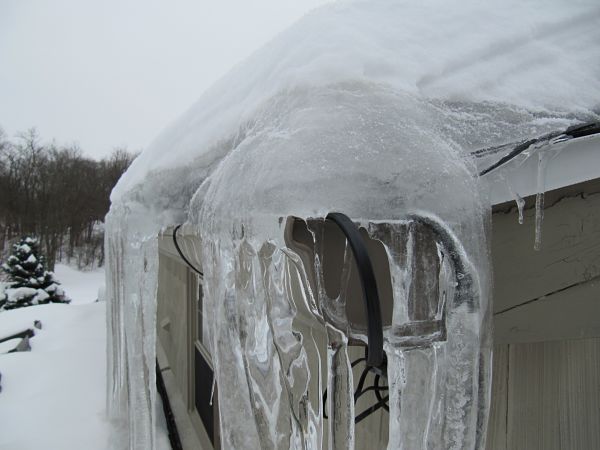 Snow that thaws and refreezes can damage roofing and cause leaking.
We recommend using a professional to inspect your roof because climbing up on it can be dangerous and, if you do have a problem, walking on it could make things worse. Here are some additional tips on what to look for when inspecting a roof for winter damage.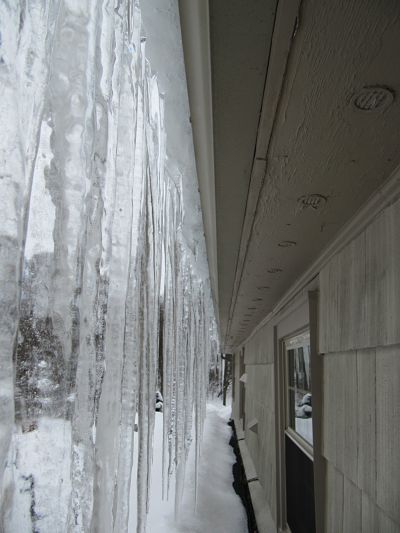 Ice dams are most likely a sign of problems with insulation and ventilation. If you've experienced this type of ice build up on your home, it's important to address it before next winter.
Walkway Inspection
This winter you may have already noticed heaving of pavers and cracks on your sidewalks and driveways. Cracks can occur along the foundation of a home as well and you may not notice them until the snow has melted away from your foundation.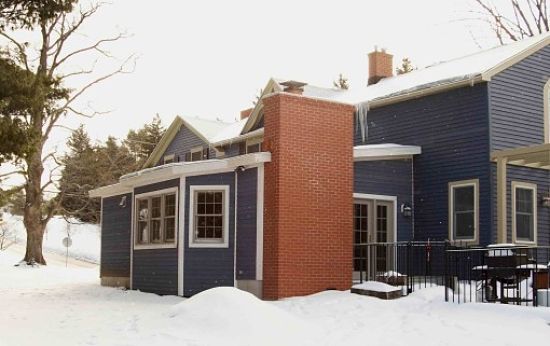 After the snow has melted, check patio and walkway pavers for cracks and heaving.
Deck Inspection
Decks have taken a beating this winter and should be checked for structural problems and wear. It's important to thoroughly inspect your deck before using it for summer entertaining and relaxation.
Download our 7 Point Deck Safety Inspection Checklist for tips on what to look for when inspecting a deck. Deck foundations, flashing, fasteners and materials should be checked this spring, especially after bearing the snow load that occurred this winter and freezing temperatures that went below the frost line.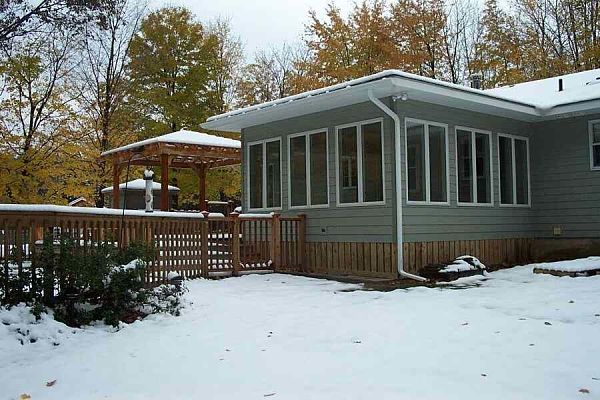 Decking is exposed to snow, ice and wind throughout winter months. Rails, steps and surfaces should be inspected for stability and deterioration.