This last year has taught us so much about finding sanctuary within our homes. By designing a space with "comfort" in mind, you can make your home more welcoming for family and guests. Here are a few simple ways to incorporate functional comfort into your home next remodeling project.
Heated Flooring
Heated flooring is a functional element that makes a big difference in the comfort of your home, especially in the chilly winter months. This is an ideal upgrade for rooms that have flooring materials like tile, stone, hardwood, laminate, and even carpeting. The most common space to add this upgrade is the bathroom, but this feature can be added throughout the home.
Kitchen Island
The kitchen is an essential gathering space for friends and family. It's where everyone comes together to enjoy good food and good conversation. Adding a large kitchen island to your kitchen remodeling project is a great way to add countertop space, extra storage, and additional seating to your kitchen. Kitchen islands allow for a central place to relax and cook with friends and family.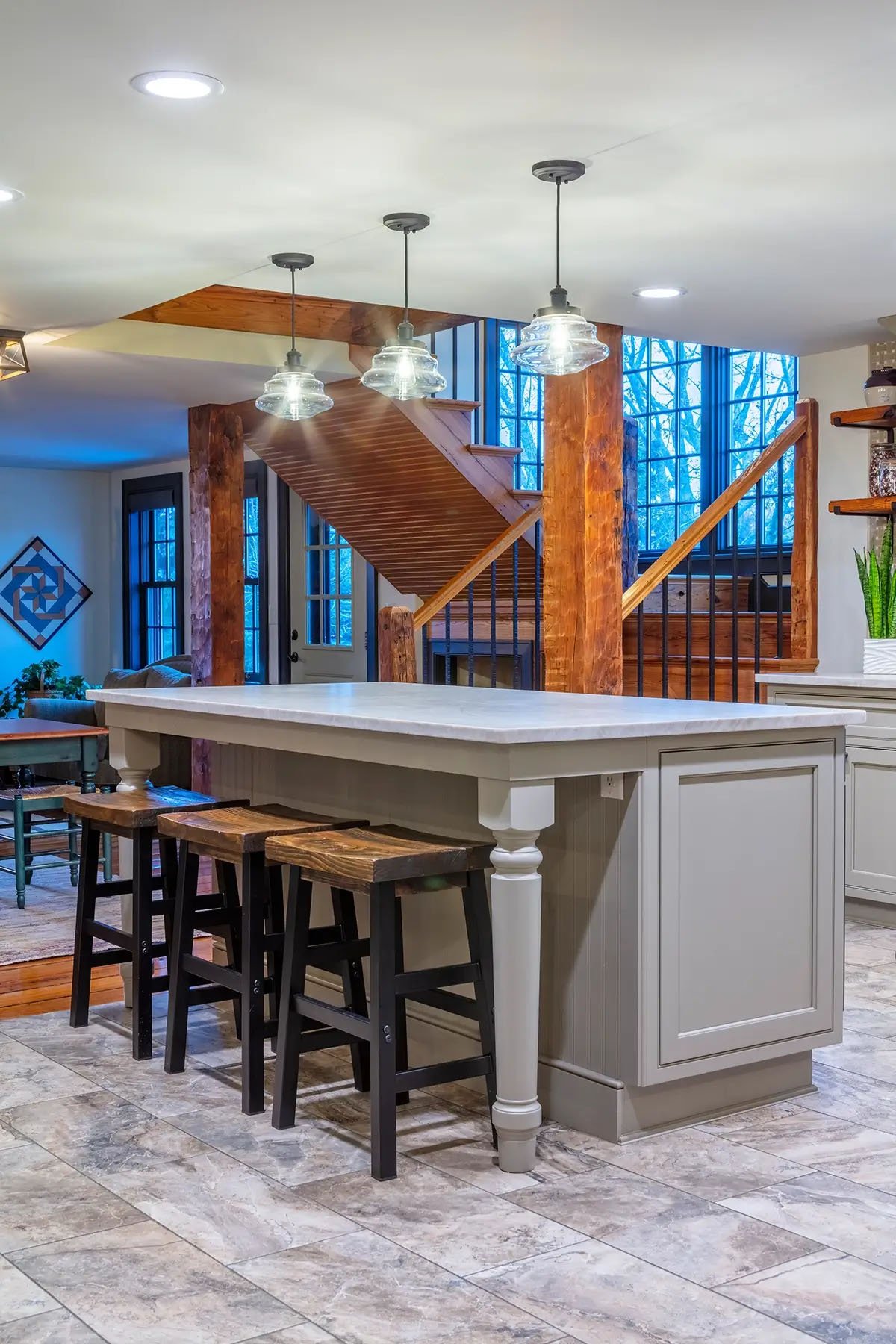 Lighting
Lighting is another element that adds an instant element of comfort to any home. Choosing the right lighting features for your home requires a balance of ambient lighting, task lighting, and accent lighting. You need to make sure you've chosen lights with a functional purpose and with stylistic elements to add to the room's aesthetic. Ambient lighting is the space's primary source of light, and how much light a space requires is often decided by the contractor. Task lighting is self-explanatory in the sense that it is used to provide light for certain tasks like reading a book or doing your makeup. And finally, accent lighting adds a decorative element to the design of the space. These lights are placed to draw attention to something in the room like a fireplace or painting.
Outdoor Entertaining Space
Warmer weather is on the way! By adding an outdoor entertainment space like a patio, deck, or outdoor kitchen, your friends and family can enjoy the warmer weather while getting some fresh air. Aside from the aesthetics and functionality of an outdoor entertaining space, you'll also have to consider durability, especially with the climate of Central New York. Material choices are crucial when undergoing an outdoor remodeling project. In regards to decking, composites offer a durable, long lasting material that can withstand all four seasons. The material doesn't require staining, sealing, and repainting and is easy to clean. Another great material choice for your outdoor space is porcelain. Another great material choice for your outdoor space is concrete pavers. Concrete patio pavers are easy to install, stain resistant, weather-proof, and capable of fulfilling a variety of design visions.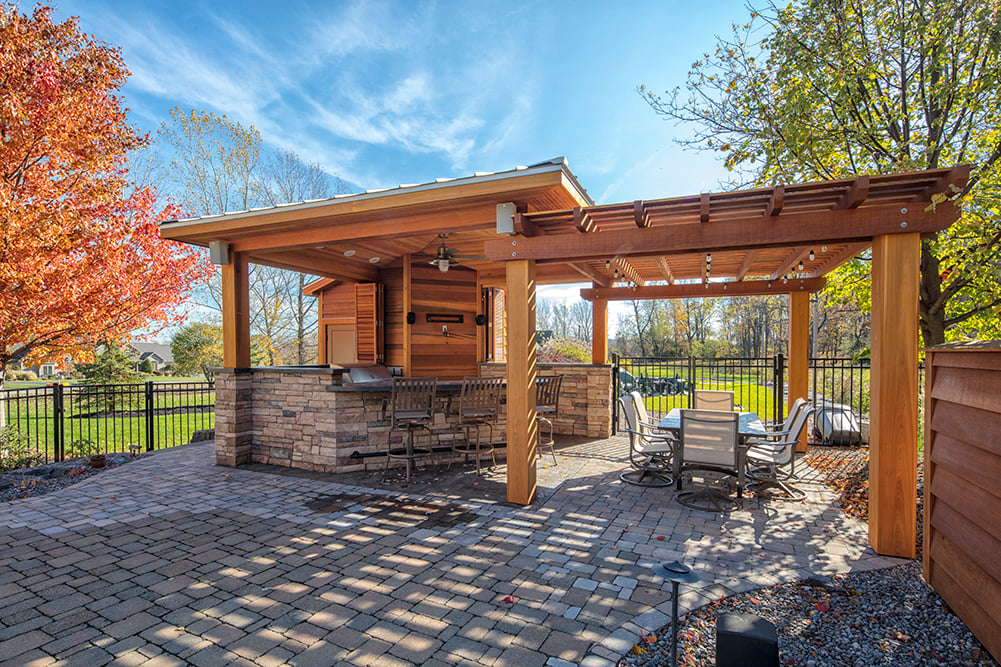 As you begin to think about your next home remodeling project, consider incorporating these elements into your home. Designing your space to work for you and your family is an opportunity to build comfort and functionality in your home and here at McClurg, we're here to help. Schedule a complimentary consultation today with one of our home design professionals, and let's get started creating your perfect home.