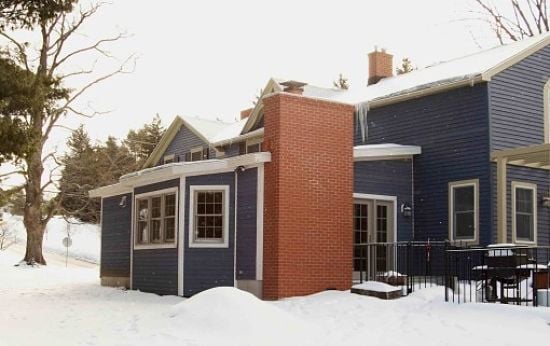 It's been a long, cold winter here in Central New York. The bad news is we're not even halfway through the season yet. The good news? Luckily, you can think of your home as an oasis to get away from it all. There are plenty of remodeling ideas that will make your home both comfortable and cozy.
Now is the perfect time to start thinking about the renovations and updates you'd like to make, so when the good weather finally comes around you can put those ideas into action and be truly prepared when the cold winter winds start blowing again. Check out our list of ideas below for inspiration!
Update your fireplace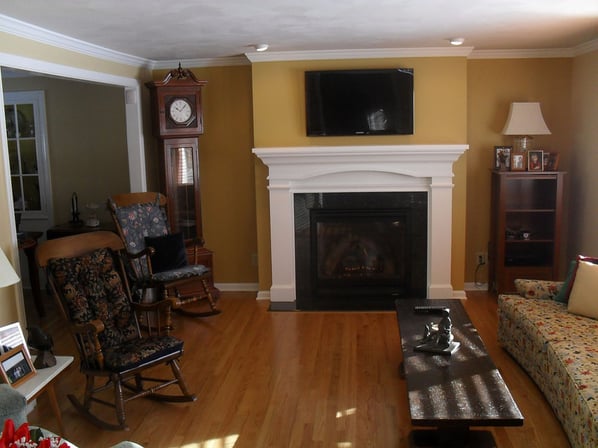 If your home has a fireplace you rarely use, give it an update! Whether you're going for a more modern look or an antiquated look to match the historic elements of your home, a mantel update can do wonders for a fireplace that hasn't been touched in years. Don't let the features your home already has go to waste.
What if your home doesn't have a fireplace? Consider adding one to a room that gets the most use in your home. Not only will it make for an extra source of heat, it also creates an attractive focal point for places like the living room or master bedroom. If you still want to be able to watch TV while cozying up to the fire, not to worry: Your flat screen TV can still have a place above the mantel.
Radiant floor heating
The feeling of an ice-cold floor hitting your feet in the morning can be a rude awakening. The solution? Radiant floor heating. This type of heating sends heat directly through the floor, and since heat rises naturally, the rest of the room will warm up evenly. While this type of heating may cost more up front to install, it can be more cost effective in the long run when compared to baseboard or forced-air heating. Having warm feet along with lower utility bills will definitely help take the edge off of a long winter.
Install energy efficient windows and doors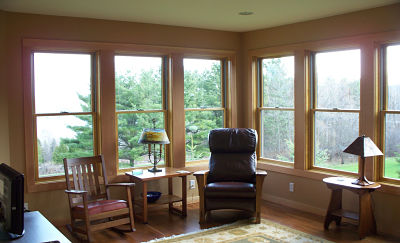 A drafty home is no fun—especially when the temperatures dip below freezing as they often have this winter. Weather stripping is one way to cut down on the drafts, but if your home has old windows and wooden doors, it might be time to consider an upgrade.
When searching for new windows, make sure you look for the ENERGY STAR label, as these have double and sometimes triple glass panes. For doors, fiberglass or steel will do a better job of keeping out the cold, and they're also easier to maintain than traditional wooden doors. Switching over to energy efficient windows and doors will not only keep you warmer, but they can also help cut down on your utility bills as well by keeping heat in and the unwelcomed cold outside.
Have skylights installed to let more natural light in
During the winter months, allowing as much natural light in as possible during the day can also help keep your home warmer. Leave your shades or curtains open during the day to let the sunlight in, and then close them up at night. In addition to traditional windows, adding in skylights is another way to allow more natural light and heat into your home.
Skylights will allow you to receive as much direct light as possible, a welcome commodity with the days being so short in the winter. The ENERGY STAR label applies here too—they won't do you much good if the glass is letting in the cold along with the light. It's important to have your skylights professionally installed, so you can be sure you're choosing the most optimal place in your home where they will provide the biggest benefits.
Turn your shower into a spa-like retreat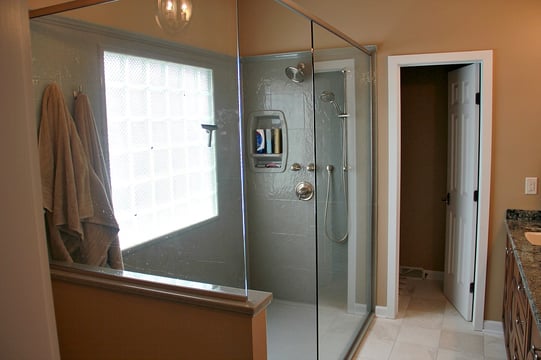 While the weather outside is cold and miserable, don't let that keep you from creating a slice of paradise inside. One of the best places to do that is the bathroom. A few updates can elevate this room from strictly utilitarian to luxurious on a spa-like level. If you're not ready for a full bathroom renovation, the shower is a great place to start, and can make a big impact on the overall space.
Small updates like installing a steam or waterfall style showerhead can completely change up your shower experience. Installing a bench in your walk-in shower can also give you a place to unwind. Or you can go the route of updating your entire shower. Consider a large walk-in shower without doors and a glass surround for a more luxurious feel.
Looking for more home remodeling ideas? Contact the experts at McClurg! Our team of design-build contractors work with you through every step of your project to ensure that you'll get the best results. We're proud to service the Syracuse, Utica, Binghamton, Rochester, and Watertown areas of New York.