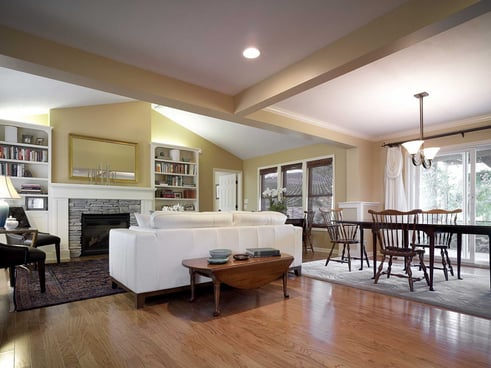 With a new year comes new design trends. If one of your resolutions in the new year is to give your home an upgrade, this is the perfect time to keep an eye out for design inspiration. While the weather is snowy and cold, you can start compiling ideas you'd like to show your trusted design-build contractor, who can help you find the designs that will be best suited to your home. Whether you're thinking about doing a home addition or a home remodel, we've compiled a list of the most popular predicted design trends for 2018. Below you'll find ideas for every room of your home, from the bathroom to the kitchen, and everywhere in between.
More colorful kitchens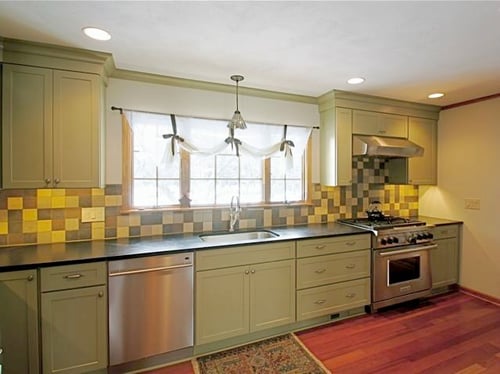 All white kitchens are predicted to be less common as people opt for pops of color or neutrals in the form of grays and blues. Warm wood tones will also be popular for cabinetry.
Warmer colors throughout the home
Houzz predicts that warm, rich colors will start being seen throughout the home when 2018 hits. Reds, earthy shades, and warm grays will be more common. Green will also make an appearance in earthier tones.
Vintage lighting
Modern light fixtures are being put aside, while vintage light fixtures will be the hot item, creating a more rustic look. Worn copper pendant lighting is predicted to be especially favored in places like the kitchen or dining room.
Sink updates
White and stainless steel sinks will decline in popularity, while sinks made of stone materials and copper will become more common. Sink styles are changing too, with more homeowners favoring functional and spacious trough and bucket sinks in both the bathroom and the kitchen.
Millwork and wainscoting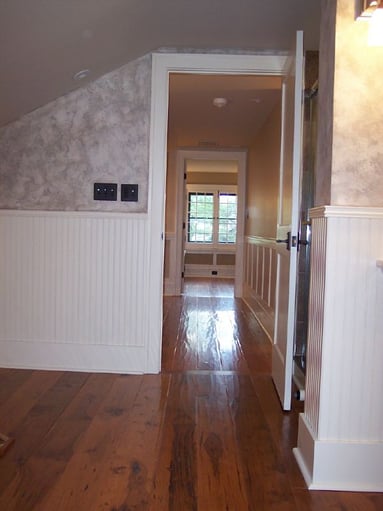 Millwork, or wooden walls with designs etched into them, and other details like wainscoting are becoming more popular in living areas and bedrooms, while accent walls are becoming less common. Statement ceilings painted in colors that pop against a room, or have an interesting visual design, are also being worked into rooms more often—a trend predicted to continue into 2018.
More modern bedrooms
While vintage pieces and warmer colors may be seen in other areas of the home, minimalist designs and cool, soothing colors are becoming more popular in bedrooms. Furniture is being kept to a minimum here as well, keeping with the minimalist theme and creating a more relaxing space.
Natural elements
Natural elements never seem to go out of style, and this will still be the case for 2018. Look for wood and stone accents, and the earthier color tones mentioned above. Homeowners are also taking inspiration from the places they live. For example, if you have a camp on the lake, more natural elements will be especially fitting there.
Brass accents
Keeping with the theme of warmer color tones, brass accents are also gaining in popularity as homeowners move away from cooler tones like brushed silver and stainless steel. Consider trying out this trend in the form of sink faucets, or hang a brass framed mirror in the bathroom.
Concrete accents
Concrete has been a popular choice for kitchen countertops and flooring, and this popularity is predicted to continue. It will also start showing up in both furniture and tile designs.
Wallpaper-like backsplashes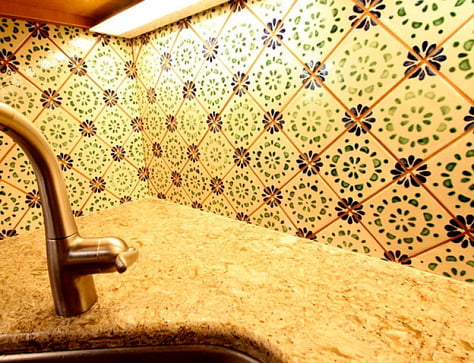 Subway tile has had a good run, but more complex designs reminiscent of wallpaper are now entering the scene in both bathrooms and kitchens. Larger slabs of tile are also becoming more popular, which can be easier to maintain since they have less grout to clean.
Looking for more home remodeling ideas? Contact our experienced design-build team at McClurg! They'll help you determine which design ideas will best suit your home, and turn your vision into a reality.