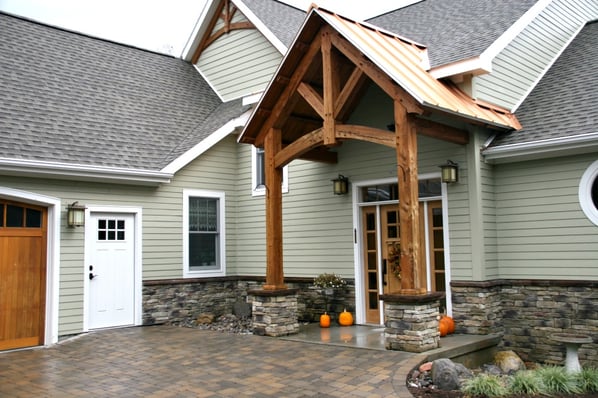 Even if you're not a fan of the Game of Thrones book and TV series, you've likely heard the phrase "Winter is coming" thrown around a time or two. In the series, it serves as a family motto, but for those of us living in CNY, it's also a fact: whether we like it or not, winter is coming, and with it comes cold temperatures and heavy snowfall.
The question is, are you prepared? Fall is the perfect time to take stock of your home and surrounding property to make sure you're ready for the snowy weather to come. If you're not sure how to prepare, no worries—below we've left you with a handy checklist so you can make the most of fall and go into winter knowing your home is ready to battle out the cold.
Dress Your Home for the weather
You wouldn't walk outside without a winter coat, would you? The same concept applies to your home! Make sure that "outer layer" is ready for winter. This involves having your roof checked for any damage, making sure there are no cracks in your siding or peeling paint, and having any openings around windows or doors caulked and sealed.
You'll want to get these exterior renovations and repairs out of the way before the snow flies to ensure your home will be protected from moisture and cold temperatures.
Shut out the cold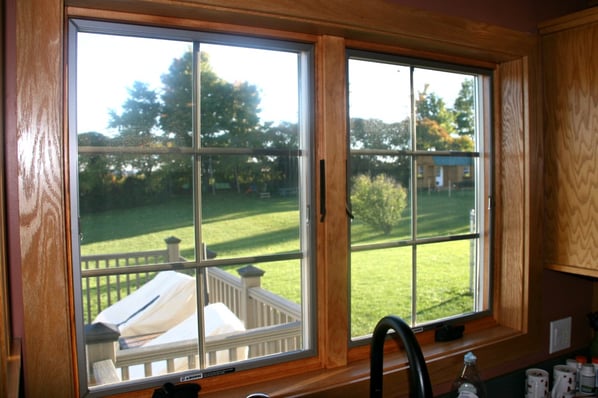 To make sure your home is truly protected from the elements, you'll want to have your doors and windows inspected from the inside as well as the outside. Air leaking around these areas creates drafts, and causes your home heating system to work even harder, increasing energy costs. Prevent this from happening by having weather stripping applied to your windows or doors. If you already have it in place, be sure to check and see if you need a re-application before the cold comes creeping in.
Keep the home fires burning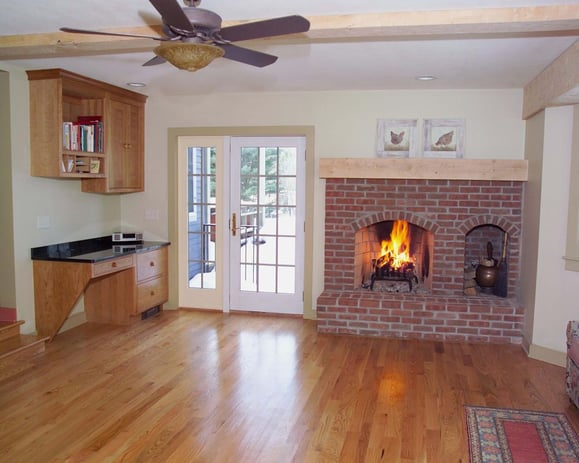 If you have a woodstove or fireplace, make sure they're in working order before firing them up again. A regularly used fireplace should also have an annual cleaning to prevent chimney fires. Small maintenance items like this will keep your home both cozy and safe. It's also a good idea to have your home heating system checked to make sure everything will be in working condition. The last thing you'll want to deal with in the middle of winter is a furnace break-down, and a properly serviced heating system is a more efficient one.
Prep Your Pipes
As the temperatures drop, your pipes are more likely to freeze and burst—especially those located on exterior walls. Having your pipelines cleaned will prevent clogs and backups, and keeping them properly insulated will keep them from freezing during the coldest months. You'll also want to close any shut-off valves that lead to outdoor faucets, and drain faucets and hoses to prevent freezing.
Give your gutters a detox
As the wind blows and the leaves fall, debris will start to fill up your gutters, so you'll want to clean them frequently throughout the months of fall. Your gutters serve as your roof's drainage system, which diverts water away from the exterior of your home, including the foundational walls. Clogged gutters can result in improper draining and ice dams, which can cause major damage to the outside of your home and your foundation. As the temperatures start to rise in the spring, the thawing of snow and ice can leave your basement flooded. Better to keep your gutters clean and your head (and house) above water.
Survey the land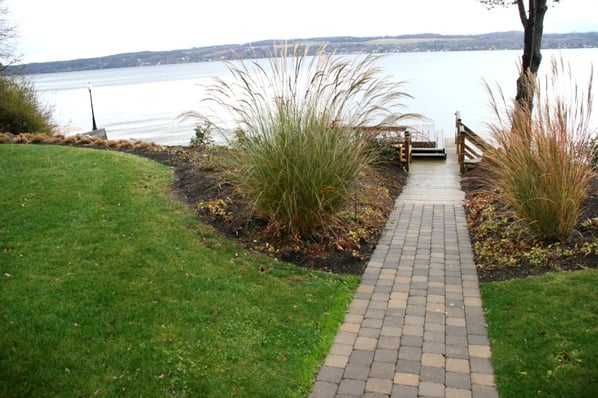 Checking the property around your home before winter hits is good practice for safety reasons, and to ensure that your yard will be ready for spring once the snow finally melts. Be sure to keep an eye on any shrubs or trees in your yard that may be in poor health. If they don't look like they'll make it through the winter, better to have them removed rather than falling on your home. You'll also want to be raking up all those colorful fall leaves. They may look pretty, but leaving too many leaves blanketing your yard will curb spring growth once the snow melts.
Get all hands on deck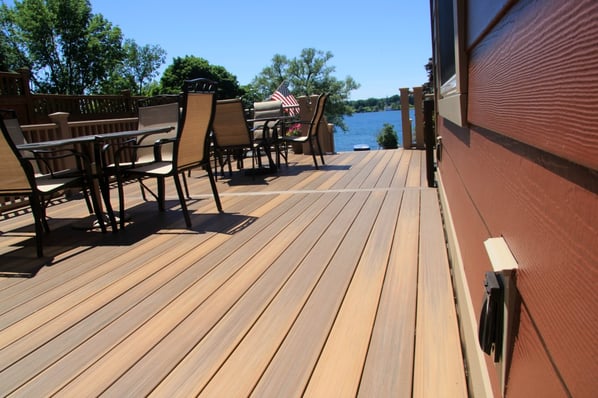 If you love utilizing your outdoor spaces during the good weather, you'll want to make sure they're prepared for winter so they can be put back into action as soon as warmer temperatures come around again. Check your deck for any loose boards or railings, and be sure to have them repaired. Any structural damage will only get worse as the temperatures fluctuate and snow covers the surface. The same goes for your porch. Make sure both surfaces are swept off and clean so you aren't dealing with a bunch of debris once the snow melts.
Looking for more home maintenance tips or renovation ideas? Feel free to contact us! Our experienced team is here to help with anything from home repairs to home additions.