Bathroom remodeling projects can feel like a big undertaking, but any room we begin and end each day in deserves some attention. When executed well, a bathroom remodel can add serious value to your home – for a future buyer or for yourself. Having a private space to relax and recharge is essential. Think about the practical elements first – like lighting, storage, and showers/tubs; then add stylistic touches from there.
Lighting
Bathroom lighting should combine natural light and lighting fixtures. Windows allow for natural light to flow into the space, but in order to keep the space more private, consider fogged glass, roman shades, or plantation shutters. In addition to natural light, light fixtures are essential in order to keep the space well-lit once the natural light disappears for the day. Instead of going for typical decorative vanity lighting, consider using unconventional alternatives such as chandeliers, pendant lighting, or modern sconces.
Storage
Bathroom storage should be thoughtful and practical. In older homes, bathroom cabinets are often lower than what you see in newer homes. So, if you are looking to switch out your cabinets, consider adding higher vanities (34" to 36") for a more updated look. Adding a custom vanity will ensure it suits the size of the space and can accommodate all your storage needs by mixing drawers, cabinets, and open shelves. Remember, storage is not just limited to your vanity. Adding a linen cabinet or open shelving provides additional storage options.
Showers & Tubs
Walk-in showers, freestanding tubs, and wet rooms are all options to consider with your next bathroom remodel. Consider your routines and if you would use both a tub and a shower, or just a shower. And when there isn't enough room to separate a freestanding tub and a shower, a wet room solves that problem and adds a fresh, modern element to the space.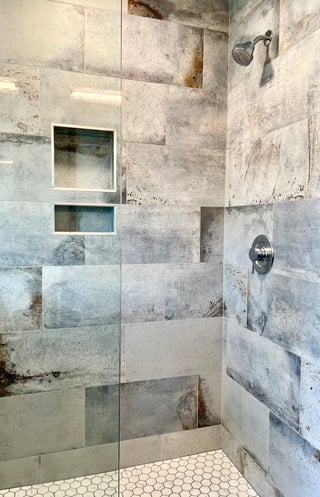 Stylistic Choices
Backsplash: A vanity backsplash is likely the best place to make a stylish impact. Adding patterned tile from the vanity countertop to the ceiling adds visual interest and contrast.
Faucet Finishes: Using mixed metal, two-texture, or two-tone faucet finishes provide additional visual interest compared to standard one-finish faucets.
Hidden LED: While decorative light fixtures are here to stay, hidden LED strip lighting is another popular option to add to vanities, mirrors, or around tubs.
Shower Niches: Built-in shower niches are a convenient option for holding shampoos and soaps and also provide an opportunity to add a stylistic design element to the space by using contrasting tiles and patterns.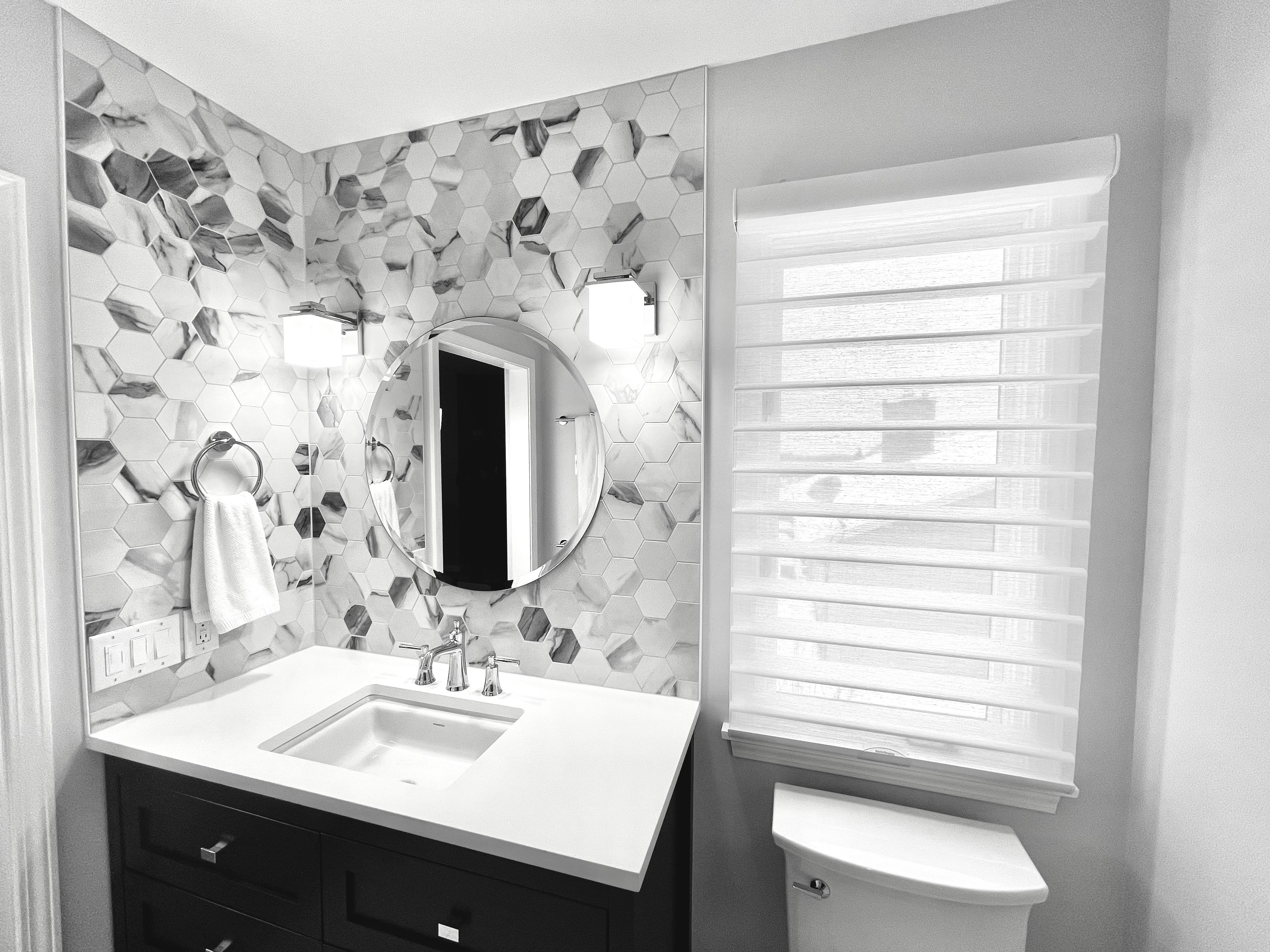 Bathrooms are a great space to get creative with unique, personalized details while still being highly functional.