I've been in the residential remodeling business for more than 35 years and have worked with many homeowners as they've experienced lifestyle changes. For young homeowners, those changes may be expanding space for a growing family by adding a family room, converting a basement to a playroom or remodeling a kitchen to accommodate more users and gatherings. After the kids leave, empty nesters look to projects they have been putting off, such as remodel a master bedroom suite, or converting that basement playroom into a den or hobby room. When a parent moves in, a home may need to be retrofitted to accommodate all of the occupants. At retirement, additional changes may be needed especially if health issues become a factor.
What is Universal Design?
I've often thought about the changing needs of our customers and the features that make a home comfortable and functional for its residents at every age and at any level of ability over the course of a lifetime. These features have become known in the industry as "Universal Design". Here's how the National Association of Home Builders (NAHB) defines this term:
"Universal Design is the design of products and environments to be usable by all people, to the greatest extent possible, without the need for adaptation or specialized design."
Universal Design Features and Products
We incorporate many universal design concepts into our remodeling projects because they make homes more "user friendly" and add value. Some of these features are so subtle that you wouldn't even know they were there until they were pointed out to you. Here are some "Universal Design" architectural features and products to consider as you plan your home remodeling projects:
1. Throughout the Home
A no-step or level entry
Doorways 32 to 36 inches wide
Hallways 36 to 42 inches wide
More floor space
Level thresholds
Lever handles on doors
Rocker light switches
Electrical outlets placed 25 inches above the floor
Slip-resistant flooring
Casement windows
Open floor space
Good lighting
Adjustable closet rods and shelves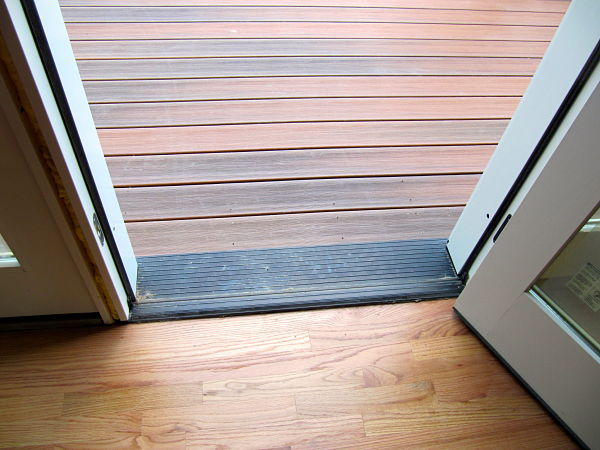 Level Threshold Between Family Room and Deck
2. In the Kitchen
Varied counter heights
Full-extension soft closing drawers
Full-extension pullout shelves in base cabinets
A side-by-side refrigerator
Lever handles on kitchen sink faucets
Side-hinged microwave oven
Oven doors at counter top height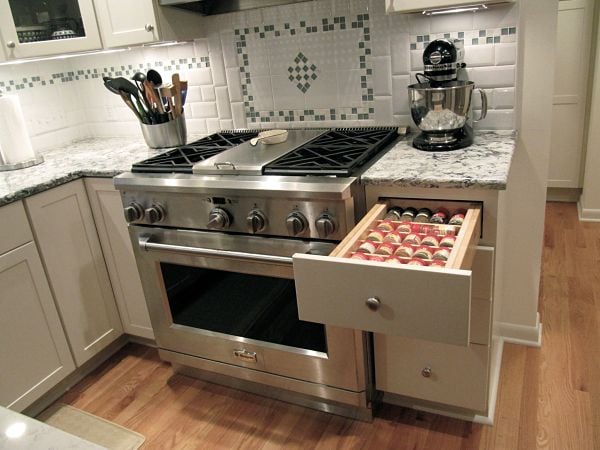 Full-Extension Soft Closing Drawers
3. In the Bathroom
Toilet seats 17 to 19 inches off the floor
A curbless shower
A shower bench
Handheld showerheads
A large bathtub with numerous grab bars
Decorative grab bars
Lever handles on sink and shower faucets
Slip-resistant tile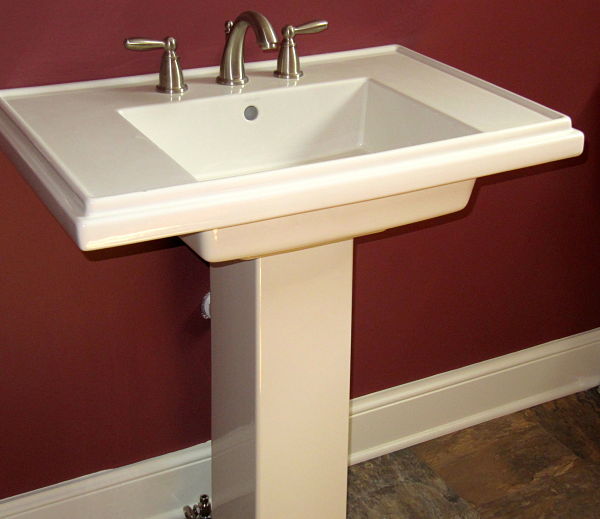 Bathroom Sink with Lever Handles
4. Special Accommodations for Wheelchair Users
An elevator to enable access to all levels of a home
A cooktop set into a counter with open knee space
Light switches 36 inches from the floor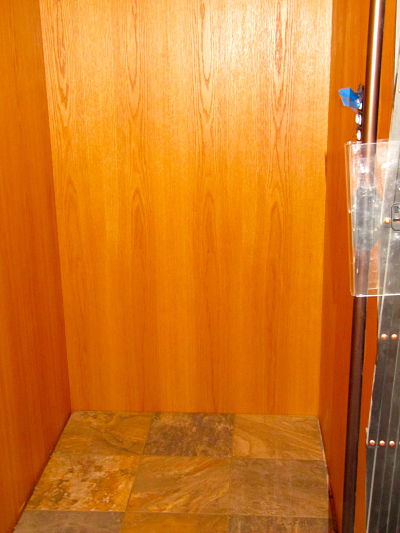 Home Elevator
5. Other Spaces
A front loading washer and dryer
One floor living where the kitchen, bedrooms, bathroom and living spaces are all accessible on one barrier-free level.
How Certified Aging-in-Place Specialists Can Help
The NAHB recognizes the growing consumer interest in Universal Design that is spurred by three trends:
The demand for well-conceived, functional and safe homes.
The need to create accessible barrier-free environments for those with physical disabilities.
An aging population of "Baby Boomers" who want to live comfortably in their home.
To address consumer demand, NAHB has developed a certification program to train those in the industry to become "Certified Aging-in-Place Specialists". Builders and remodelers, as well as designers, architects and health care consultants, participate in a 12-hour continuing education program which offers courses on design-build solutions for accessibility and issues associated with modifying homes for older adults and people with disabilities. I earned this certification several years ago and continue to learn about new products and methods that help our customers make their homes more user friendly for everyone.
More Food For Thought
If you'd like to learn more about Universal Design, you can read some of our previous blog articles on this topic, register for an upcoming remodeling seminar or contact us to schedule a complimentary remodeling project consultation.