Kitchen cabinets are an essential feature in any home. They provide functional storage and help define the look of the kitchen. Homeowners often look for cabinet styles that are classic and timeless. Cabinetry should also complement the architectural style of a home and interior design.
Here are three classic kitchen cabinet door styles and examples of each:
Recessed Panel Doors
A recess panel door has a flat panel inserted into a square frame. These doors can be used in either framed or full access (frameless) cabinetry. Two of the most popular design styles in our market are Shaker and Mission.
Shaker
Shaker cabinets are one of the hottest trends in today's kitchens. The simple, clean lines and utilitarian look can be used with many interior design styles ranging from traditional to contemporary, or for the very popular look of transitional design.
Shaker cabinets have an interesting history. The style and construction were developed by a religious sect with ties to Central New York (the Oneida Community). True to tradition, shaker cabinets of today are commonly made from maple but also from cherry, ash and poplar wood. The framed, flat panel cabinets can be stained or painted.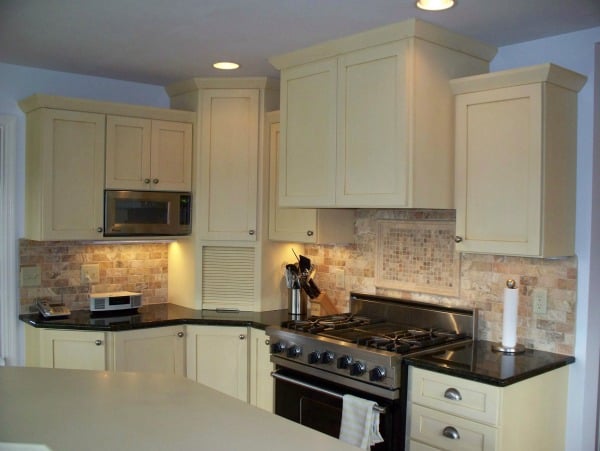 Mission
Mission cabinets, like Shaker-style, have square framed molding and clean straight lines. What differentiates the two is proportion of the molding and materials used. Wood door molding trim of Mission cabinets is wider and thicker. Mission cabinets feature dovetail joining of drawers and mortise and tenon joints that bond the corners of the cabinetry. They are fashioned primarily out of quarter-sawn oak, cherry or maple. Part of the look is the wood grain, so you will find cabinets in a variety of stain finishes that enhance the grain.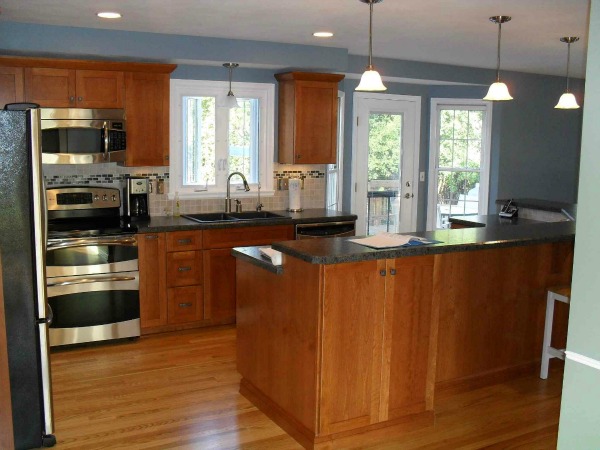 Raised Panel Doors
Raised panel doors have center panels that add an extra dimension to your cabinet doors from simple to complex designs. Similar to recessed panel doors, these doors can be used in either framed or full access (frameless) cabinetry.
Cathedral Arch
Cathedral Arch cabinet doors are a popular raised panel cabinet. They are often used in traditional interior design. The arched molding on the door is very detailed and more dramatic than arch cabinet doors.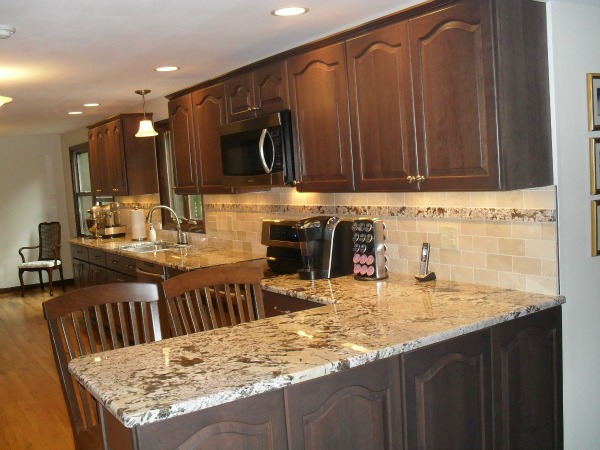 Curved "Eyebrow" Arch
Curved "eyebrow" arch door panels have a more simple line and are often used in country or cottage design.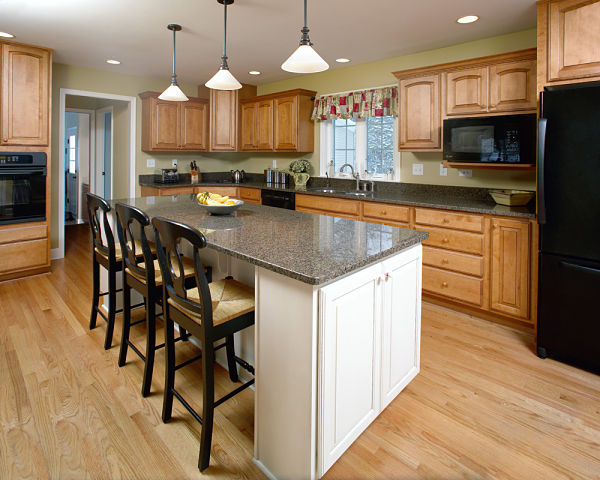 Slab Panel
Slab panel doors are solid doors with no frame or inset panel. The minimalistic look of slab panel cabinet doors is making a big comeback. These doors can be used on any type of cabinet frame and are often featured on full-access (frameless) cabinetry, which maximizes kitchen storage space. The flat surface is low maintenance and easily wipes clean. Food particles and dust do not settle the way they do on framed cabinets. Slab paneled cabinets have been popular in Europe for decades and are often referred to as "Euro-style" cabinetry. This type of cabinet is manufactured in both wood and laminate and come in a variety of finishes and colors. You can opt to use them with or without hardware.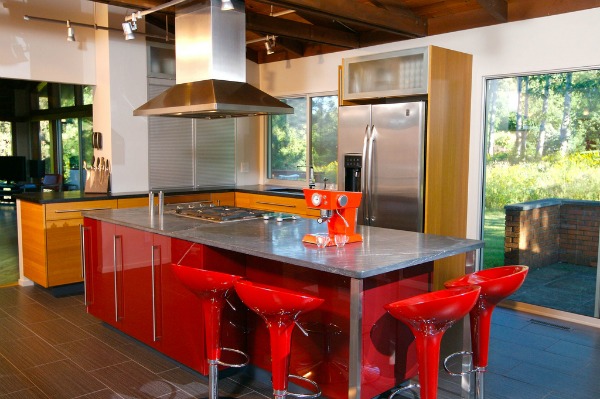 We offer semi-custom and custom cabinet lines that feature these three classic door styles. Jim Bishop Cabinets manufactures our semi-custom line. Elmwood Fine Custom Cabinetry, which we introduced to Central New York in the fall of 2012, manufactures custom cabinetry in nearby St. Catharines, Ontario. We invite you to view the beauty of these cabinets in our kitchens photo gallery.