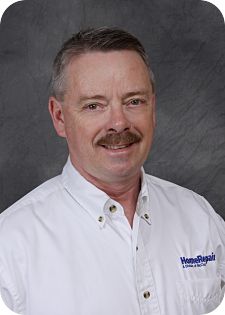 I am dismayed when I hear about a homeowner who has been scammed by a person who calls himself a handyman or home repair contractor. Scam artists seem to "pop up" when the weather gets warm, sometimes going door-to-door asking for work or will even stuff a flyer into a mailbox offering to do a variety of home repair services. There are also people who work as "independents" and offer a very low price to do a job. Sadly, they may not have the experience, skills or tools to do the job right. Shoddy work puts a homeowner in the position of having to pay twice for the job, once for the initial work and again to have the work done right.
Because many New York homeowners have been victimized by home repair scams, two state agencies, the Office of the Attorney General and the NYS Department of State, have issued consumer alerts. What can you do to prevent becoming a victim of a sketchy business operation? Never hire a person to work on your home without doing some "homework" first.
Here are 5 simple steps to follow before allowing anyone to do work on your home:
1) Always take the time to check the contractor's background before hiring them.
Ask the contractor for references and speak with them directly.
Check the contractor's affiliations and look for any record of valid complaints. In our area, many reputable contractors belong to the Home Builders and Remodelers of Central New York. If you are an Angie's List member, you'll have access to consumer reviews of local contractors (although not all reviews are posted by people who actually had work performed by the contractor). Also, check with the local Better Business Bureau to see if any complaints have been filed.
2) Never do business with a contractor who is not insured or licensed.
Insist that the contractor provide proof of insurance; don't just take their word for it. If a worker is injured on your property or causes damage, you could be held liable if the contractor doesn't have appropriate insurance coverage. Check licenses, particularly if you are hiring a contractor to do plumbing or electrical work.
3) Get everything in writing.
Before you speak with a home repair contractor prepare a list of all the work you want done. Ask for a written estimate. Beware of a contractor who provides an estimate without looking at your project. The contractor should specify the following:
A timeline for work to be completed

A payment schedule

Specifics about the project including types and brands of materials the contractor will use.

During the course of the project, any verbal changes should be added to the estimate in writing.
Keep copies of all documents for your records.
4) Never pay the full price up front and never pay in cash.
Some contractors may offer you a "deal" for paying in advance or in cash. Don't accept the offer. This should be a "red flag". Pay by check or credit card so that you have a record of payment and withhold the final payment until after the project is completed to your satisfaction.
5) Beware of contractors who offer services at "low ball" prices or use "scare tactics" to entice you to have work done immediately because they claim it is urgent.
According to the Better Business Bureau, four common home improvement scams are driveway sealing, driveway repair, chimney repair and hot tar roofing repair. Scam "contractors" may offer a "rock bottom" price and use sub-standard materials for the job. In the case of driveway sealing scams, crude oil and not sealant may be used. BBB has reports of chimney scams where a "contractor" will pull bricks off of a chimney and tell a homeowner that the chimney is in dire need of repair.
We fix other contractors' mistakes, on all types of projects, on a weekly basis. Correcting these mistakes can be very expensive and stressful for homeowners. You can avoid these problems if you do your homework and find a reputable contractor you can trust. A trustworthy contractor will show up on time; look at the work to be done; explain how he will address the job in a clear rational manner; provide a written estimate and begin the job within a reasonable timeframe.
To learn more, download our free "How to Hire a Home Repair Contractor Guide".
Please post below any questions or comments you may have or call me, Paul Jones, at 673-2051 or email: jones@mcclurgteam.com.